Letters & Numbers Spreadsheet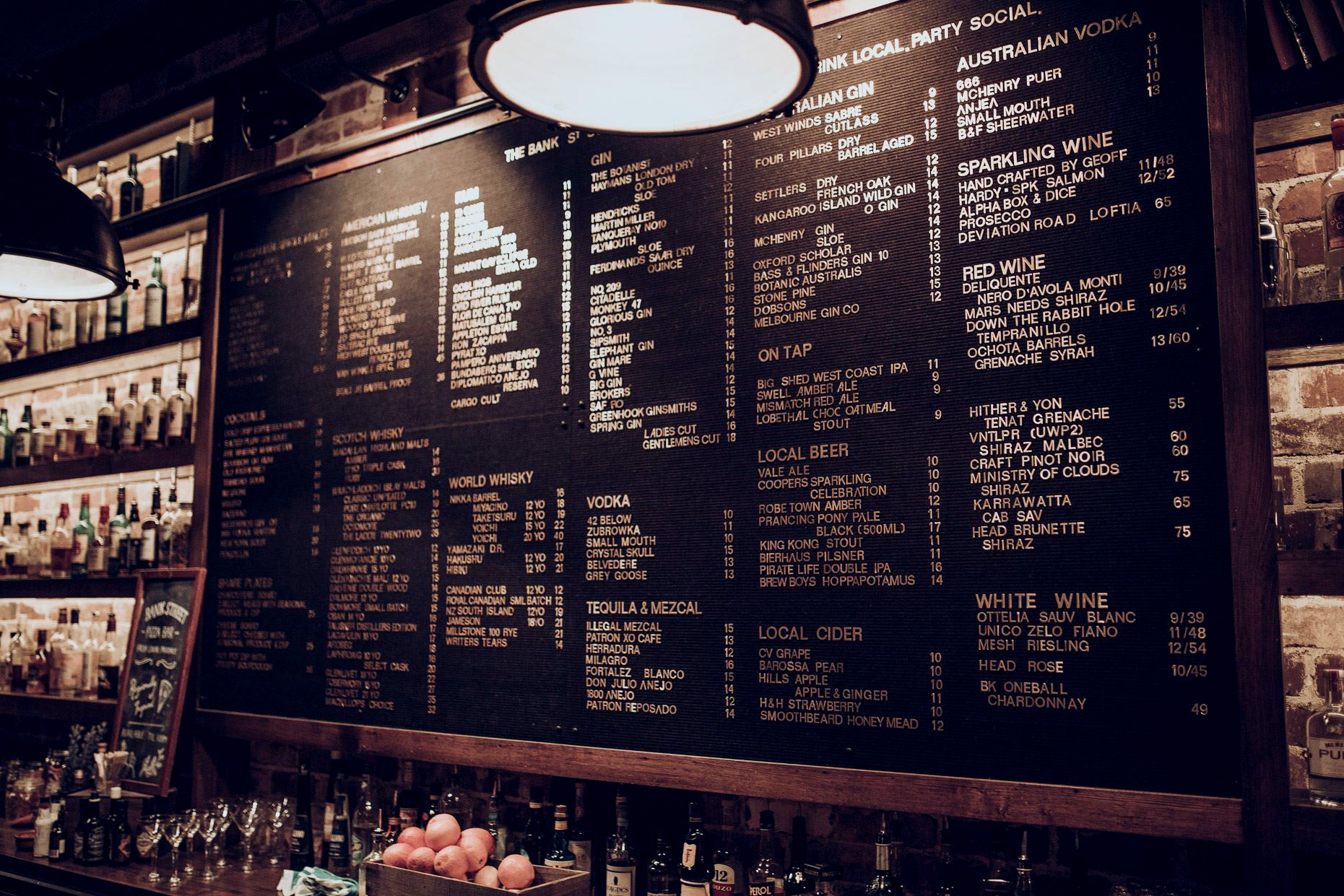 4 @ 1500w x 792h Black Felt Groove Letter Boards Unframed butt-joined to make a 3000w x 1585h - 19mm & 28mm GOLD Letter/ Number Sets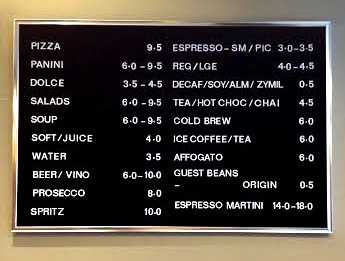 900w x 600h Black Felt Groove Letter Board Framed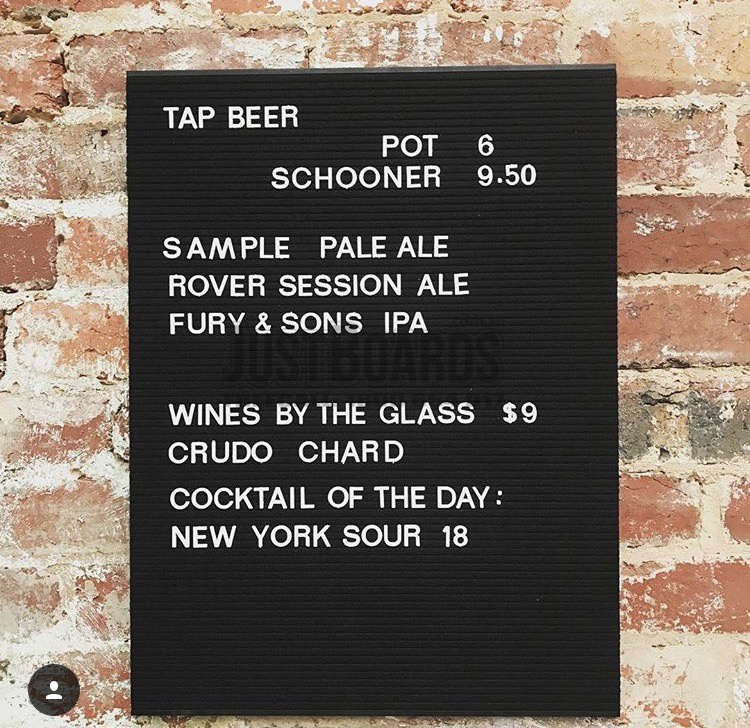 450w x 600h Black Felt Groove Letter Board Unframed w/ 19mm Letter and Number Sets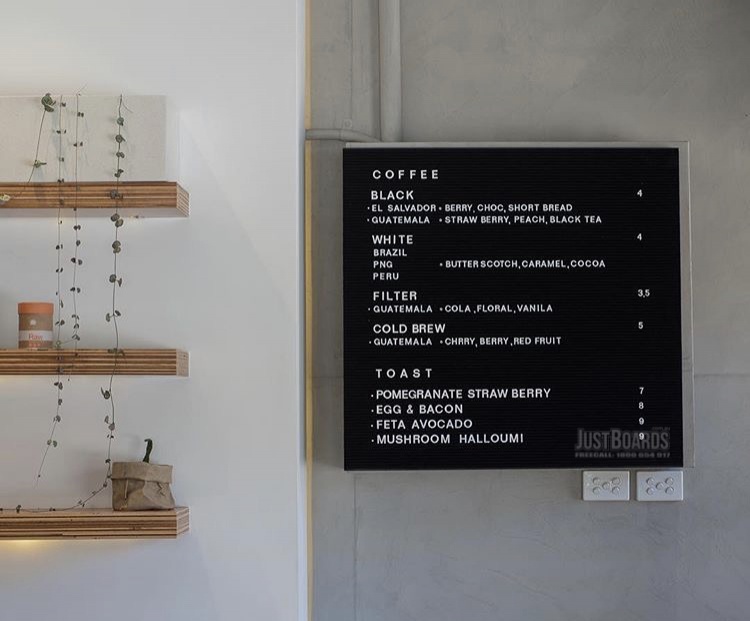 Unframed Letter Board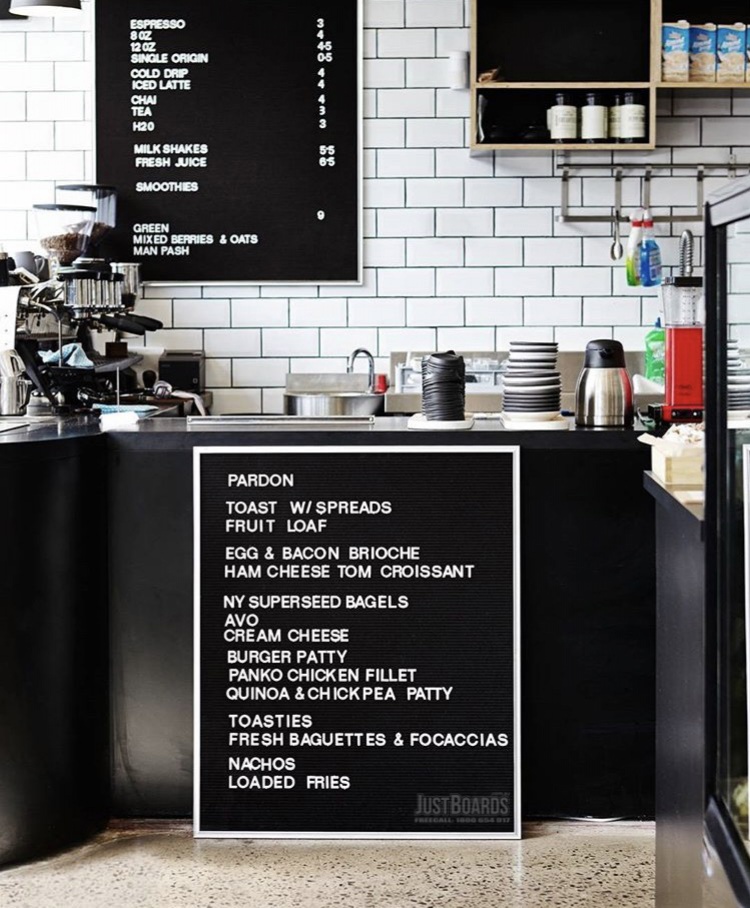 750w x 900h Black Felt Groove Letter Board Unframed w/ 19mm White Letter Sets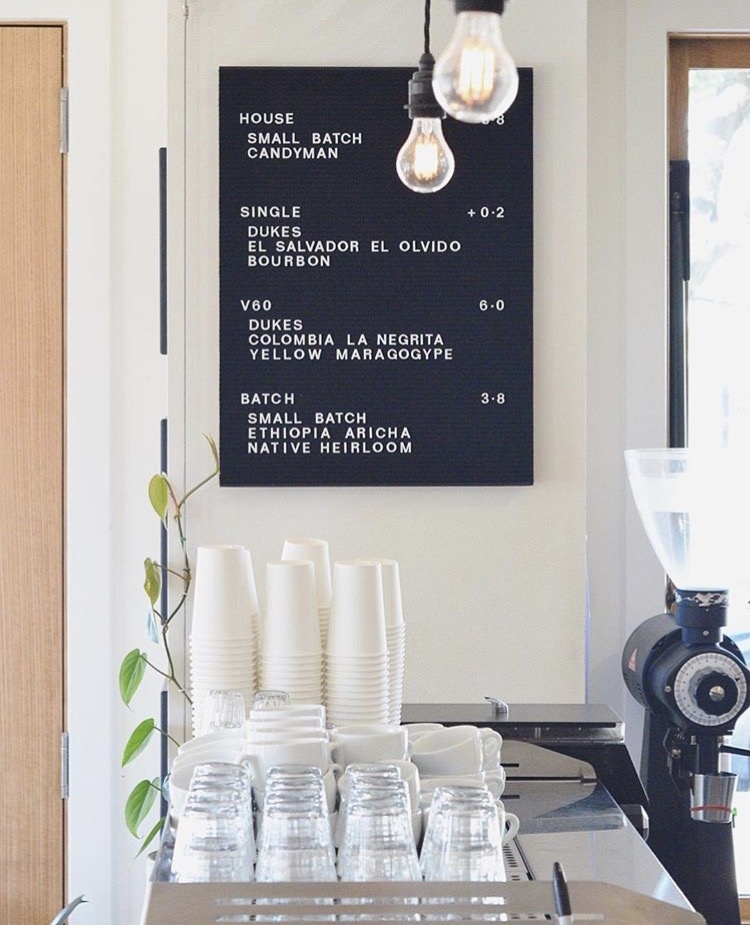 450w x 600h Black Felt Groove Letter Board Unframed w/ Split Batten Fixing and 15mm WHITE Letter/ Number Sets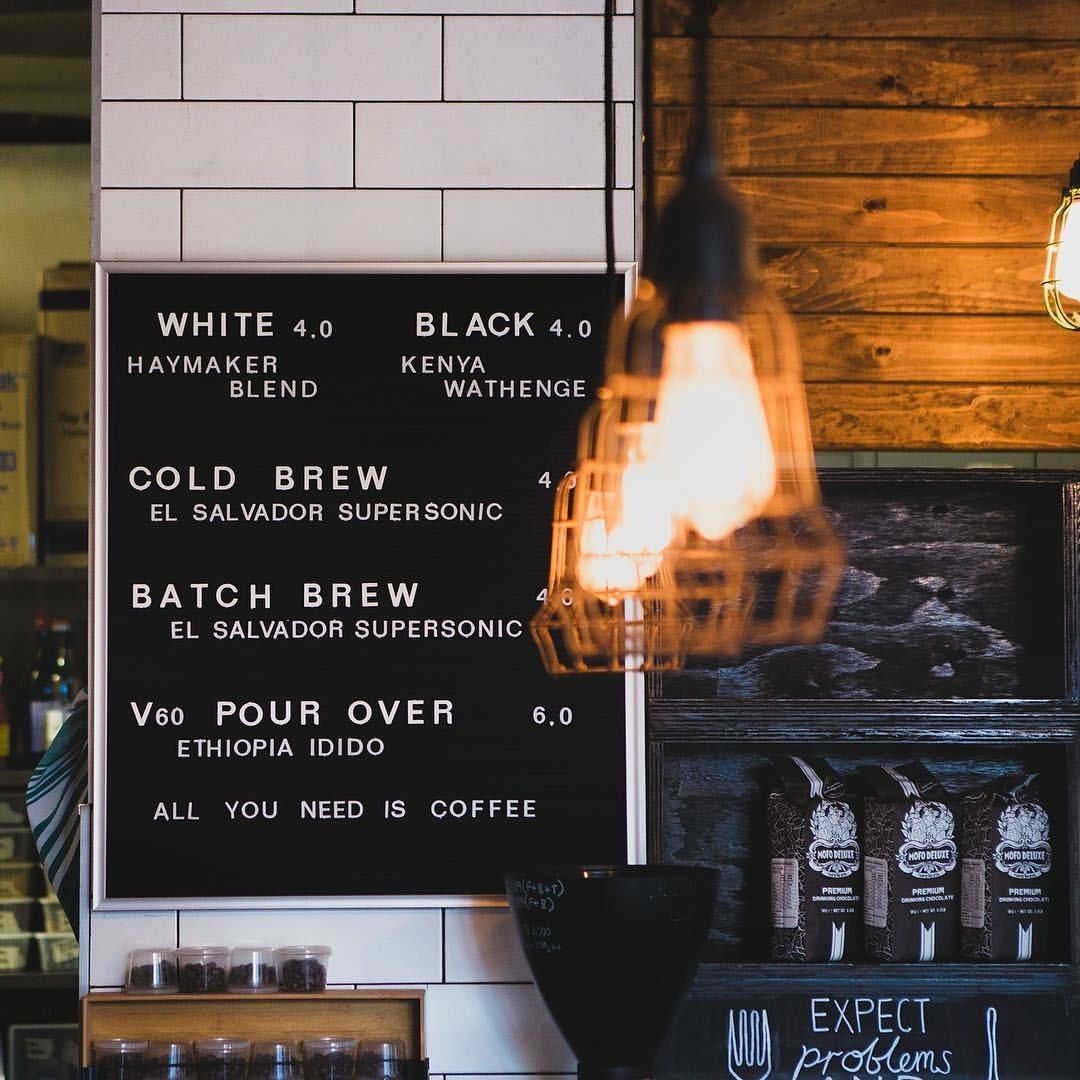 620w x 740h Black Felt Groove Letter Board Framed w/ 28mm & 15mm WHITE Letter/ Number Sets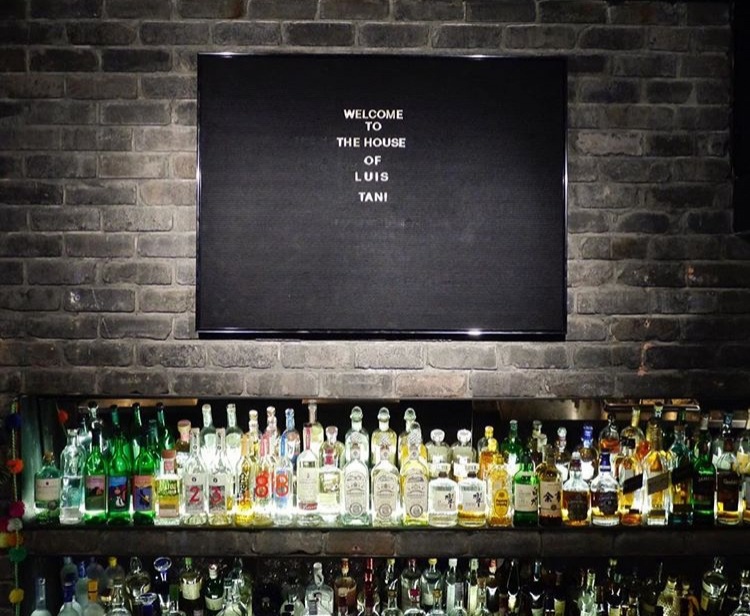 1200w x 900h Black Felt Groove Letter Board Frame Powder Coated in BLACK w/ 28mm GOLD Letter Sets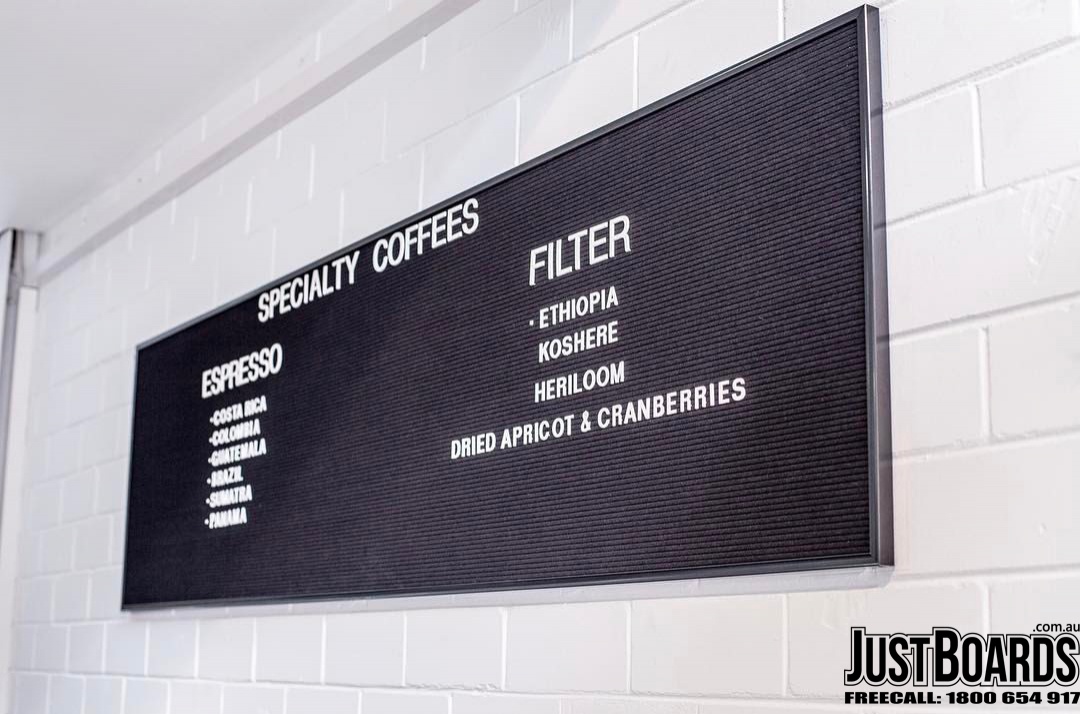 2400w x 630h Black Felt Groove Letter Board Frame Powdercoated Black w/ 50mm and 28mm Letters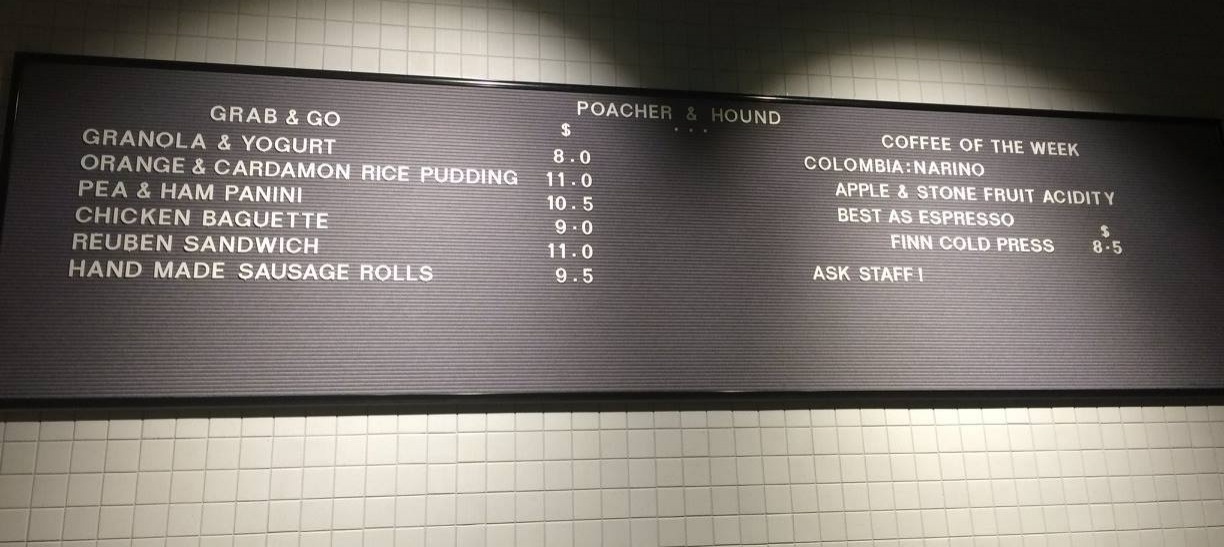 2400w x 595h Felt Groove Letter Board Frame Powder Coated in Black (Felt Colour: Grey 330) 28mm WHITE Letters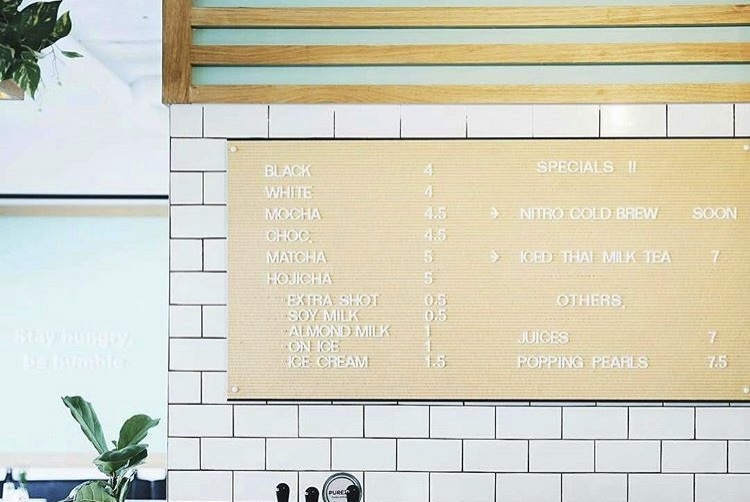 1 @ 1200w x 600h CREAM Felt Groove Letter Board Unframed (Colour:177) & 28mm WHITE Letter/ Number Sets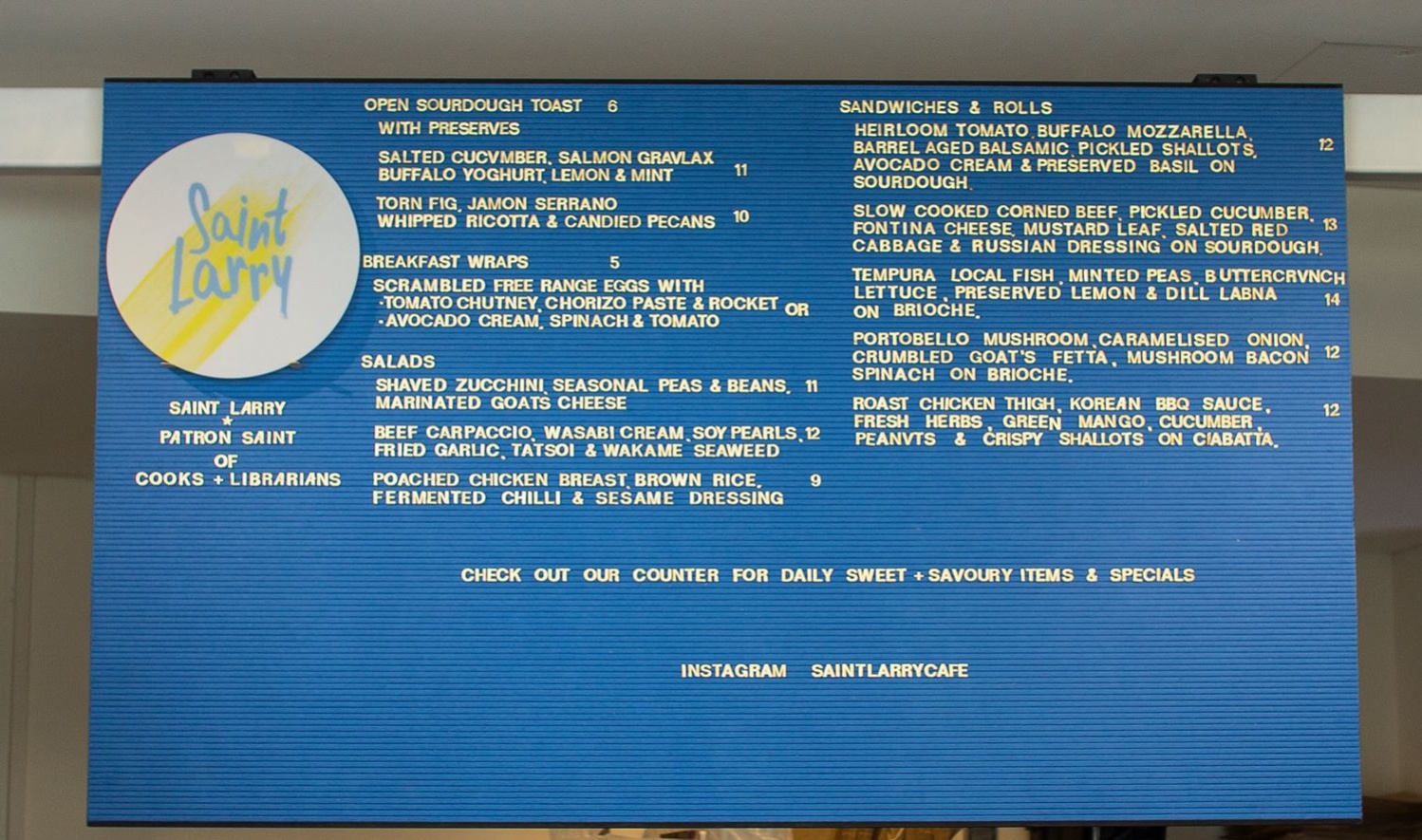 1500w x 900h Blue Felt Groove Letter Board Unframed (Felt Colour: 345) w/ 15mm GOLD Letter/ Number Sets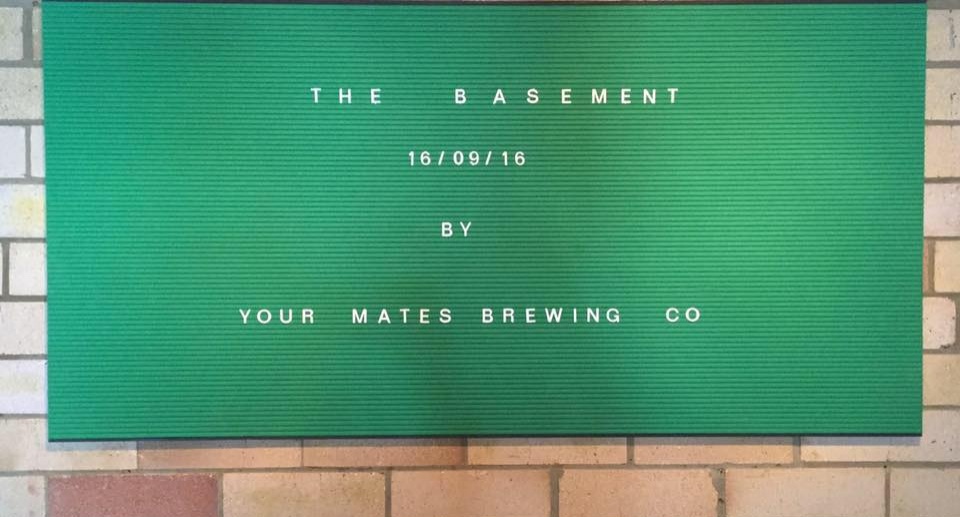 1 @ 1200w x 600h GREEN Felt Groove Letter Board Unframed (Colour: 167) & 19mm WHITE Letter/ Number Sets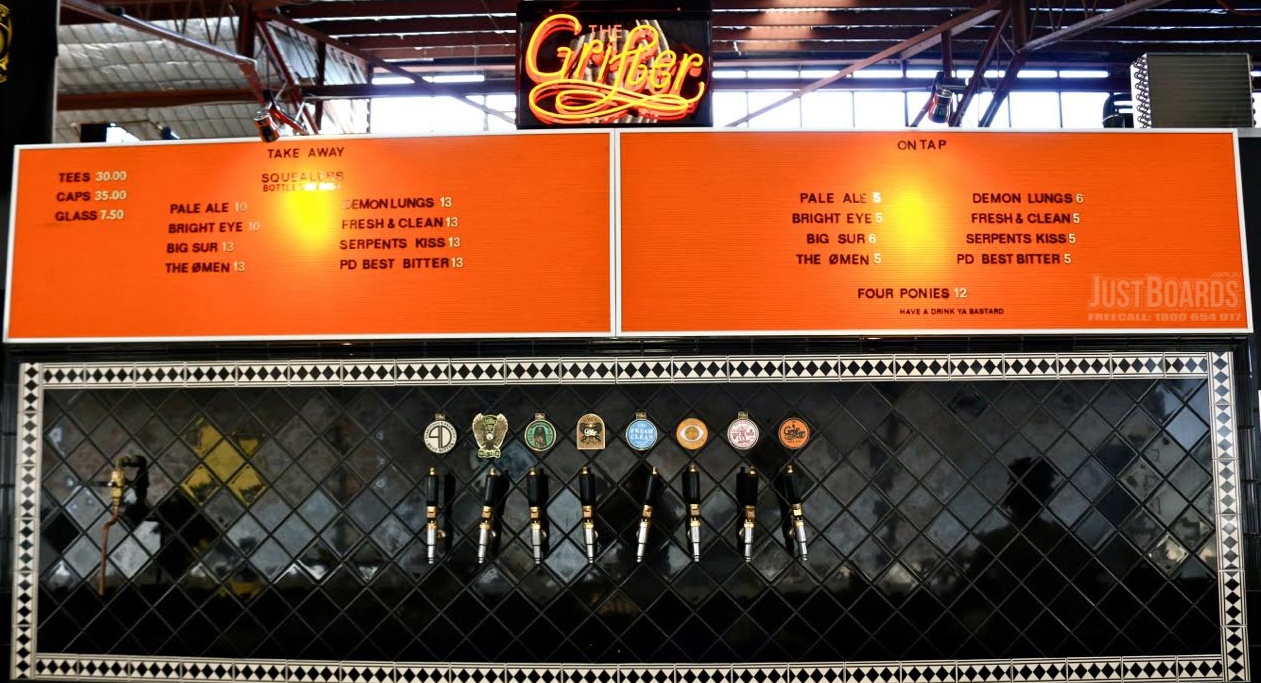 2 @ 1800w x 600h Orange (365) Felt Groove Letter Board Framed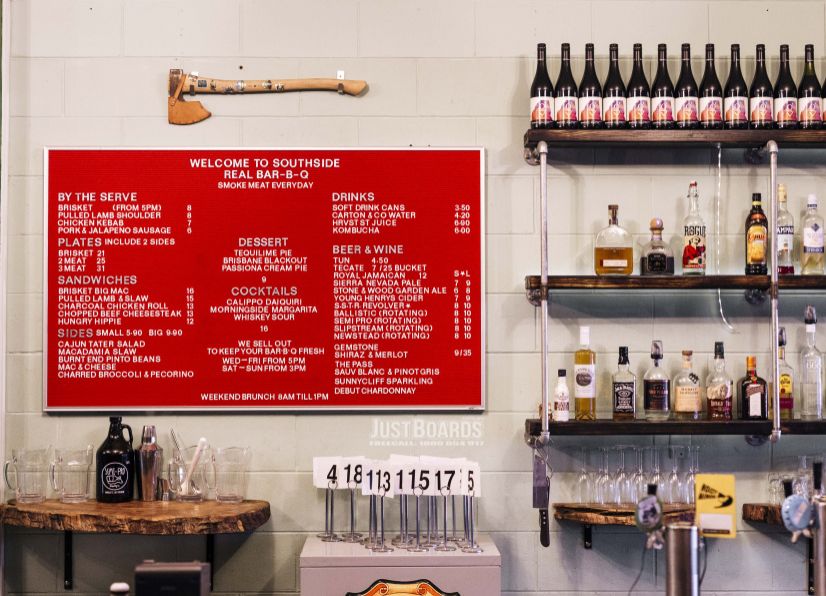 1500w x 900h RED Felt Groove Letter Board Framed *Satin Silver* (Felt: 366)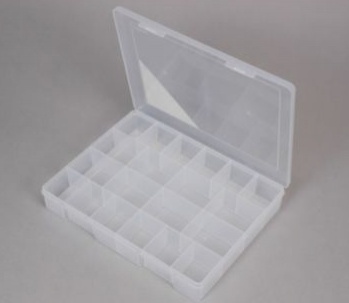 Compartment Box to hold letters & numbers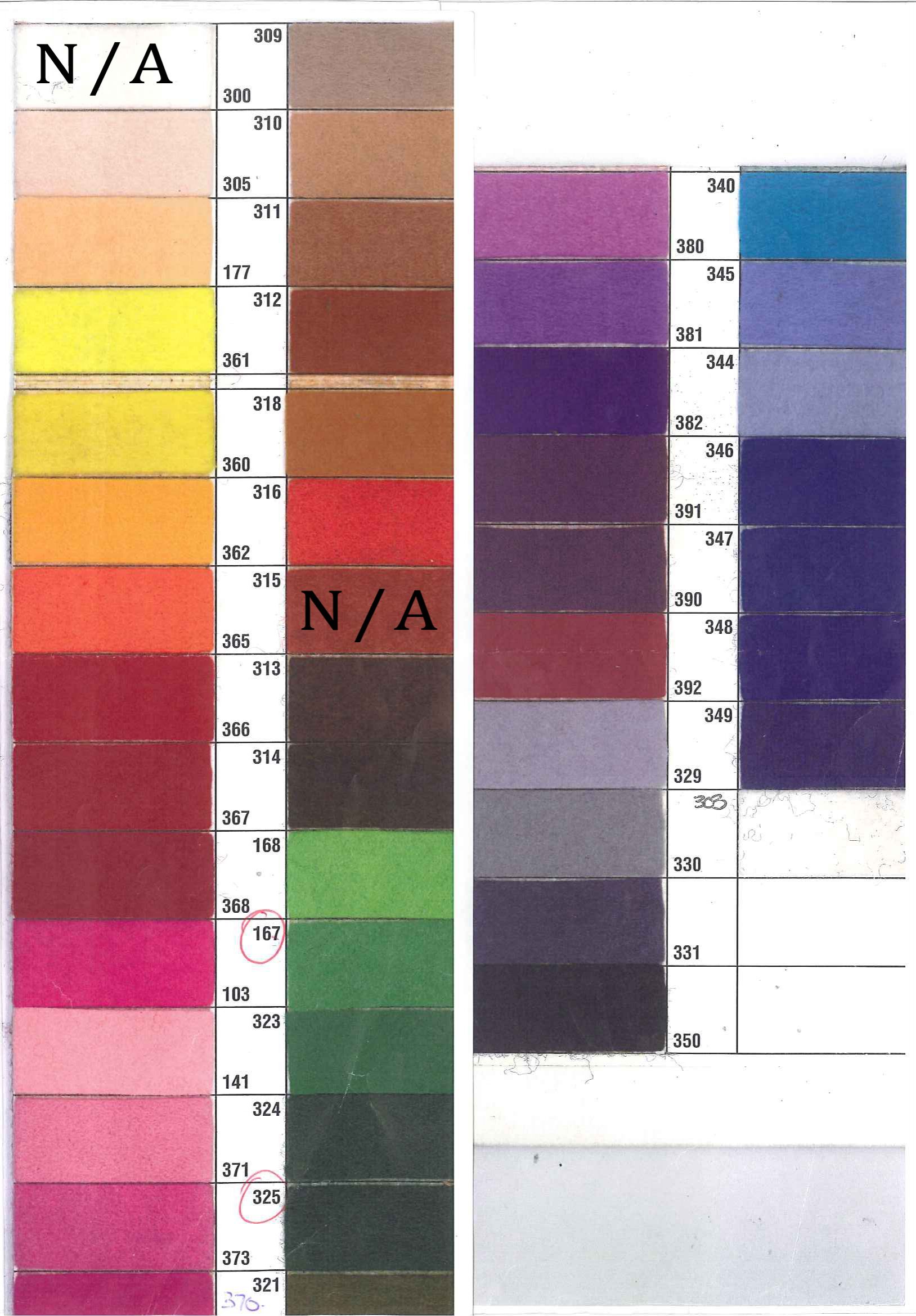 Felt Colour Swatch
Felt Changeable Menu Letter Boards ✅
Our Felt Groove Letter Boards are suited for small or large commercial use and are commonly used as a Menu Boards in Restaurants, Bars & Cafes. The retro yet modern, interchangeable board, combines efficiency with attractive design and are the number 1 choice for easy to read, changeable information systems. Our Executive Letter Boards feature a grooved backing with felt material overlay at 6.35mm spacing (1/4"). Plastic Letters/ Numbers simply slide into these grooves to create a professional looking, changeable sign. These boards can be manufactured in standard sizes listed below or in custom sizes up to 2400 x 1200 for indoor use only. Quoted sizes are for Black Felt only. All Unframed Boards are supplied with a Split Batten Fixing and all Framed Boards are supplied with Keyhole Fixings. Orientation (Either Portrait or Landscape) of your Board MUST be stated upon ordering. No Refunds or Exchange on Custom Manufactured Boards. Because of the multiple combinations possible, MOST boards are made to order. Lead Time for Manufacture on Custom Boards is approximately 15 Working Days plus Delivery.
Interchangeable plastic Letters and Numbers with tabs to fit grooves in our Letter Boards with 1/4" spacing. Letter & Number Sets are two seperate packs and are sold separately. Available in Black or White. Letter and Number Sets are not included with a board purchase and need to be purchased additionally. Please note: We could previously supply Gold and Silver however due to circumstances beyond our control, we are no longer able to supply these at a reasonable price.
CALL US NOW. MULIPLE ITEM DISCOUNTS AVAILABLE FOR SELECTED QUANTITIES.

EMAIL: INFO@JUSTBOARDS.COM.AU OR PHONE 1800 654 917
---
Felt Groove Letter Boards

Coloured Felt Boards are an additional cost*

Frames are standard in Silver or can be Powder Coated (additional) Black or White.

Compartment Boxes: For Storage of additional Letters/ Numbers. Each Compartment Box has 20 separate, Clear Compartments. Measures 350 x 270 x 55mm

Letter and Number Sets




3 Standard sizes available: 15mm, 19mm & 28mm in Sets




Colours: White or Black only



Packs consist of either all Numbers OR upper case Letters + punctuation marks
---
STOCKED SIZES:
JustBoards exclusively hold stocks of 600 x 450, 900 x 750 and 1200 x 600 Black Felt, Unframed Boards
|
Available in Landscape or Portrait Orientation
|
Please contact us to check availability
---
RE COLOURED FELT: Please email us for a Quote.
Colours
shown in Colour charts are
INDICATIVE ONLY. Computer screens, lighting etc. can influence Colour perception. In addition, actual Felt Colours may vary slightly batch to batch
Important: Felt Colours are INDICATIVE ONLY. Colours may vary from batch to batch.
Computer Screens & Lighting may influence colour perception
---
Some of our free delivery areas include:
ADELAIDE , BRISBANE , CALOUNDRA , CANBERRA , DARWIN , GOLD COAST, GYMPIE, HERVEY BAY , HOBART , IPSWICH , MARYBOROUGH , MELBOURNE , MORETON REGION , NAMBOUR , PERTH