How Large Whiteboards Made A Difference
Our team at JustBoards get all kinds of requests from all over Australia for every conceivable type of whiteboard.
Since we first opened our doors 12 years ago, we've helped thousands of happy and satisfied customers with their whiteboard needs.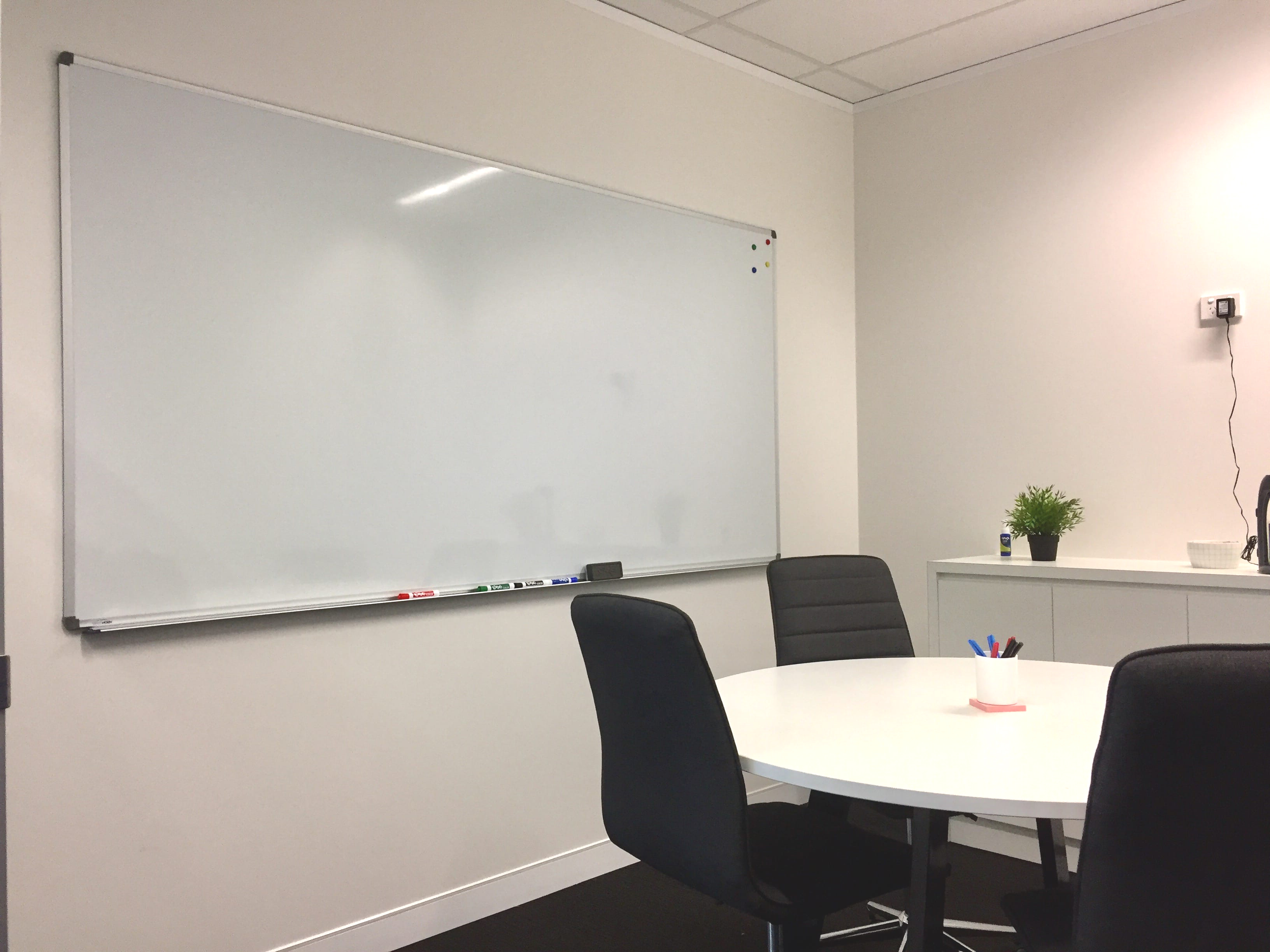 But it's not just our clients that are happy. We get a real kick out of knowing that our clients are more than satisfied with our products and service.
From time to time, we get feedback that puts a bigger than usual smile on our faces. When we're able to do something that has a positive impact in the community and touches the lives of people in a powerful way, that's as good as it gets.
We'd like to share with you a couple of stories about how large whiteboards truly made a difference…
The Hospital
When you visit a hospital, the paediatric ward can be the most confronting. No one likes to see children sick or in pain. Especially heartbreaking is seeing children who require 24-hour nursing care due to chronic physical or cognitive disabilities.
The hospital in question was running a weekly art program for the kids with a chronic condition. The goal of the program was to use art as a healing tool – art can benefit patients by aiding in their recovery, relieving anxiety and decreasing perceptions of pain.
The problem was that while the program was great in theory, the practical side of things wasn't working out so well.
The most popular activity was drawing and painting, but the paints were very messy – the clean-up time was actually longer than the activity time.
So, they needed to come up with a solution – and we were able to provide one for them.
When the hospital called us about potentially installing a large whiteboard for the children to draw on, we suggested that instead of mounting the whiteboard on a wall or putting it on wheels, we should make a large whiteboard table.
The hospital thought it was a great idea! Every child could sit around the table, draw and colour in to their hearts' content with markers and the clean-up time was a few seconds – just wipe the table clean!
Now that large whiteboard table is an integral part of every art session – and the kids, the nurses, the parents all love it.
The Shopping Centre
The manager of a particular Queensland shopping centre is very community minded. The centre was in a location with very high youth unemployment and he wanted to do something to help, if he could. But how?
After talking about it with senior employees at a staff meeting, it was decided to install a large noticeboard near the main entrance to post job advertisements. But what kind of material was the best choice?
Cork and felt boards were obvious possibilities. However, they didn't fit the manager's requirements. He wanted to be able to use a section of the board to write shopping centre information that changed on a regular basis.
So, it was decided to buy a large whiteboard.
When they contacted us about what options were available, we suggested installing the whiteboard as a cabinet with lockable glass doors so that the shopping centre could control what was placed and written on the board.
This was quickly approved – and as soon as the large whiteboard cabinet was installed, local businesses were invited to apply to have their job openings advertised.
An application process was necessary to weed out anything inappropriate or dodgy, but no one seemed to mind as the process was very simple and easy. Priority was given to positions available to younger applicants.
Very shortly, the employment section of the large whiteboard was full.

Fast forward to 6 months later. There was a big presentation at the main entrance of the shopping centre, just beside the large whiteboard proudly displaying over 30 current job advertisements.
Some dignitaries were in attendance, as was some of the local media. There were also over 60 young people who had gained employment through the advertisements on the large whiteboard.
The local Rotary Club was awarding its Avenues of Service Award for Youth Service to the shopping centre manager. The manager told us later that he was thrilled to be presented with the award in front of his wife, children and staff.
But he was even more thrilled that his simple idea to put up a large whiteboard had made a real difference in his community – and we were just as thrilled as he was.
Why choose a JustBoards whiteboard?
JustBoards will help you find the best solutions. We offer Australia wide delivery to your door. Contact us today on 1800 654 917 or at info@justboards.com.au