Modulo Pinboard *Freestanding*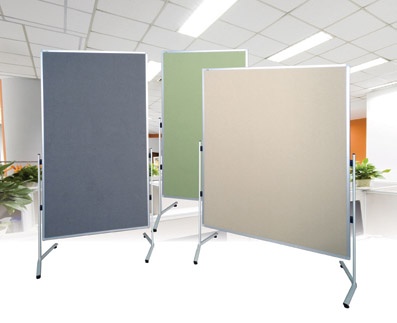 MODULO Pinboard w/ Free Standing Legs
Modulo MOBILE Pinboard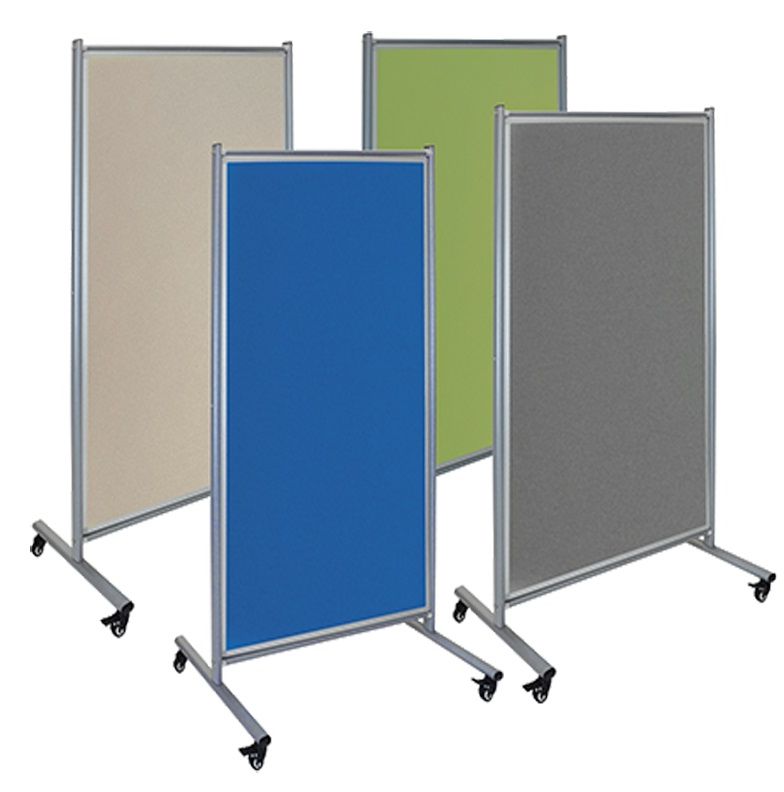 Modulo MOBILE Pinboards (Colour: Sanz, Lime, Electric Blue or Koala)
MONDULO Mobile Pinboard - Koala
MONDULO Mobile Pinboard - Sanz
MONDULO Mobile Pinboard - Lime
Modulo MOBILE Pinboard (Colour: Electric Blue)
Mobile Pinboard
A double sided pinnable screen available in our velcro and pin receptive Autex Velour fabric. With your choice of a Mobile Communication with Locking Castor Wheels or a Fixed Frame (Free-standing) Pinboard with 'Snap in Fittings'. All Modulo Pinboards feature a tough, powder coated aluminium frame and are available in 3 standard colours (Lime, Koala or Sanz. Electric Blue only available on the Mobile Pinboard) or custom colours which are available at an additional cost on request. Because of the multiple combinations possible, ALL boards are made to order. Lead Time for Manufacture is approximately 15 Working Days plus Delivery. As well as supply Australia wide, assembly can be arranged in many capital City Metro areas, (Excl Perth,Darwin, Hobart & Adelaide).
CALL US NOW 1800 654 917 .... TO GET THE BEST WHITEBOARD DEALS FOR ALL YOUR NEEDS
Multiple Item Purchase Rebates apply
Select REQUEST INVOICE/QUOTE in the cart if applicable.
---
Modulo T-Legs

3 Sizes Available (Height x Width)

Overall Size: 1500 x 900 - Pinboard Size: 1450 x 850

Overall Size:

1500 x 1200 - Pinboard Size: 1450 x 1150
Overall Size: 1800 x 1000 - Pinboard Size: 1750 x 950

3 Colours available: Sanz, Lime or Koala

Modulo Mobile

1 Size Available

Overall Size: 1895 x 1085 (50mm depth) - Pinboard Size: 1660 x 1020

4 Colours available: Sanz, Lime, Koala or Electric Blue
---
Important: Colours are INDICATIVE ONLY. Colours may vary from batch to batch.
Computer Screens & Lighting may influence colour perception
Some of our free delivery areas include:
ADELAIDE , BRISBANE , CALOUNDRA , CANBERRA , DARWIN , GOLD COAST , GYMPIE , HERVEY BAY , HOBART , IPSWICH , MARYBOROUGH , MELBOURNE , MORETON REGION , NAMBOUR , PERTH
---