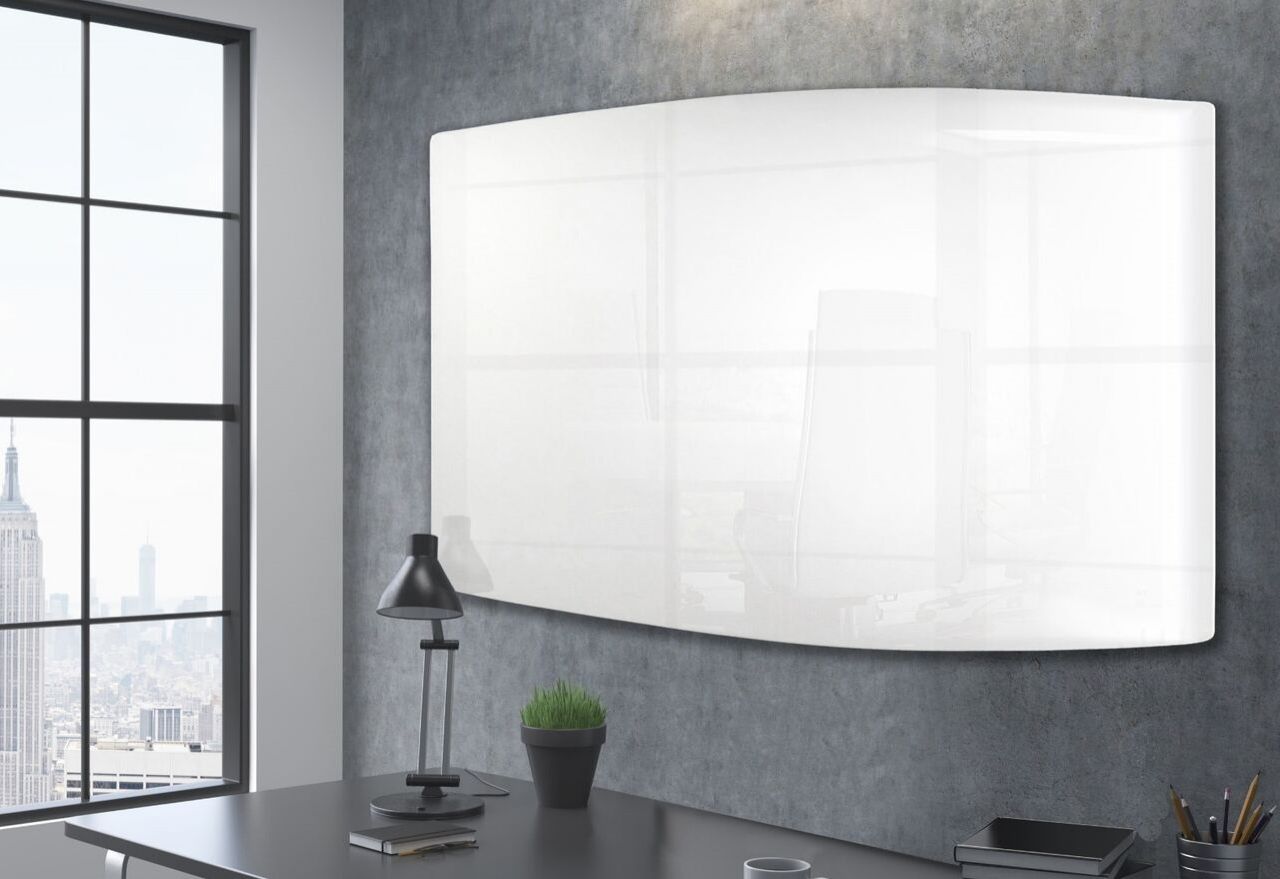 ARC Magnetic Glassboard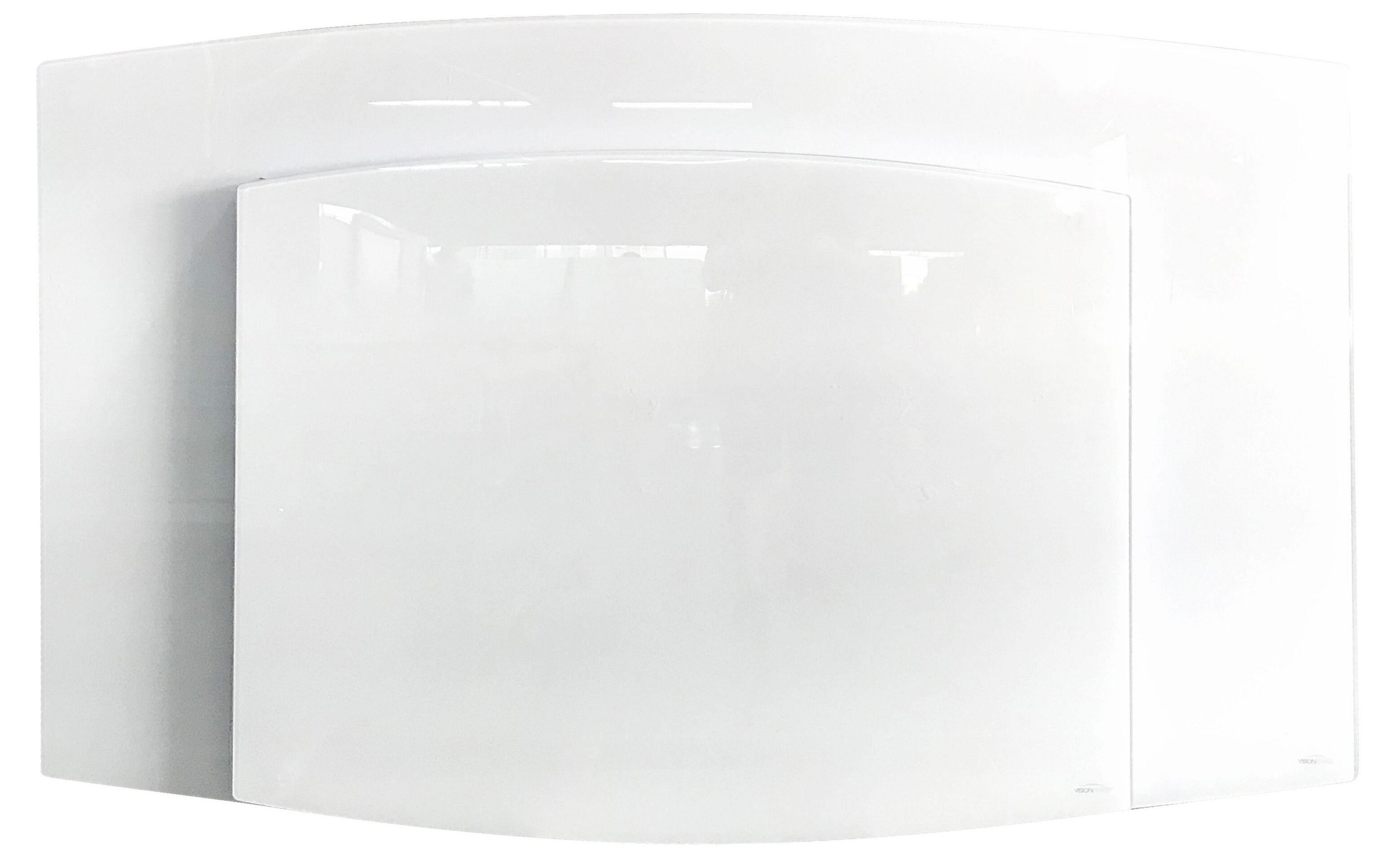 Magnetic Arc Glassboard (Sizes: 1200 x 1000 & 1800 x 1200)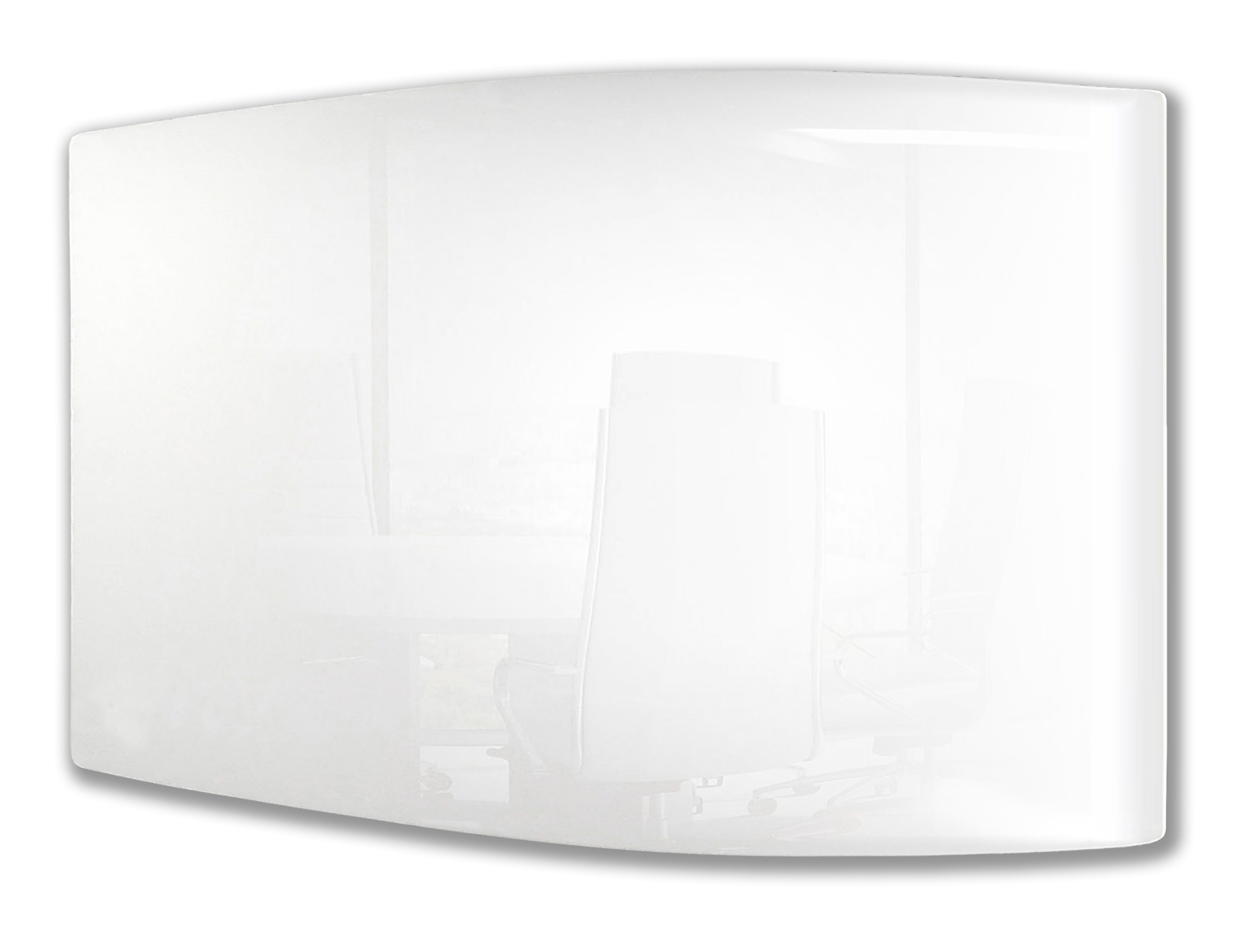 ARC Magnetic Glassboard with curved outline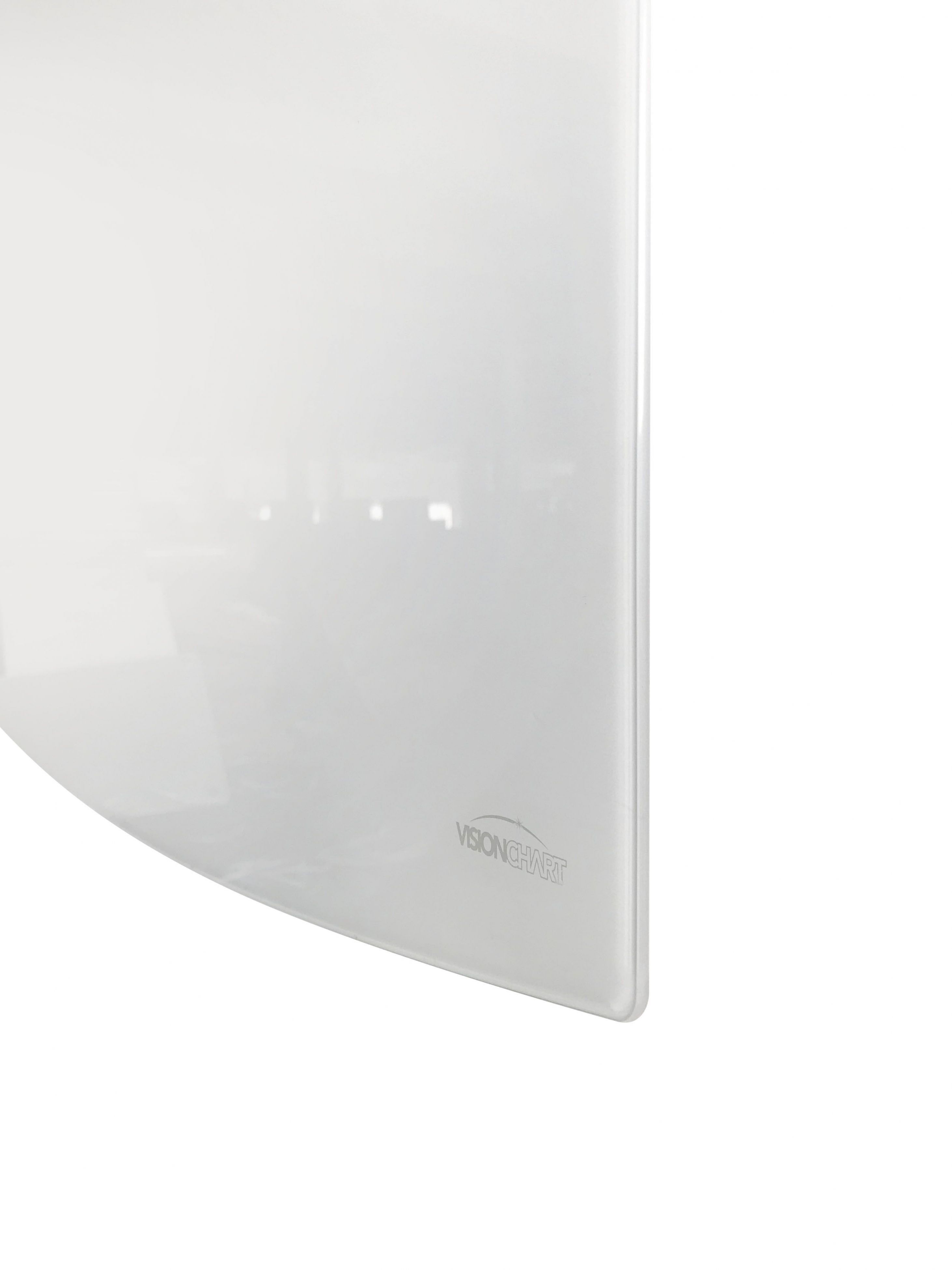 Magnetic Arc Glassboard with discrete branding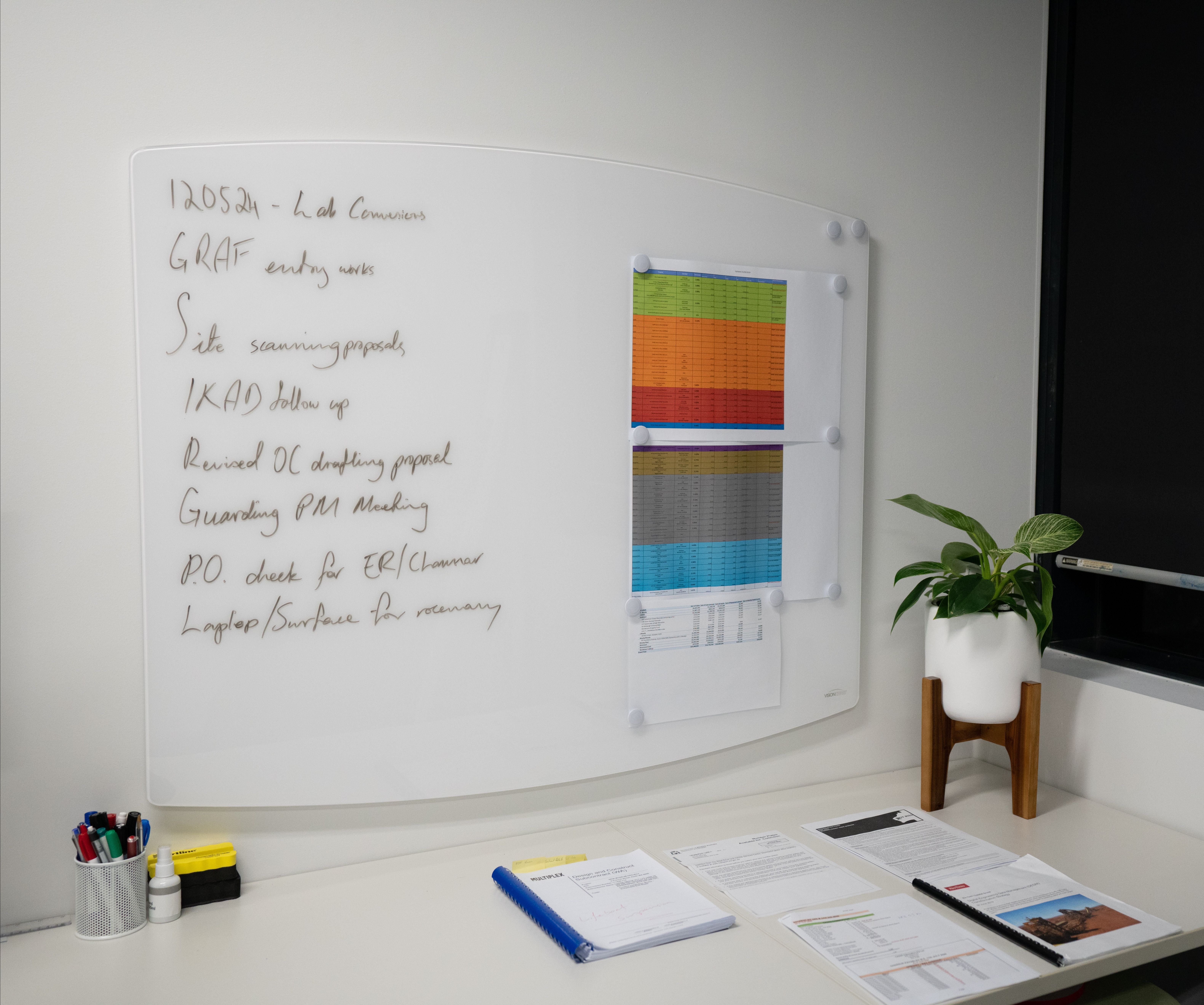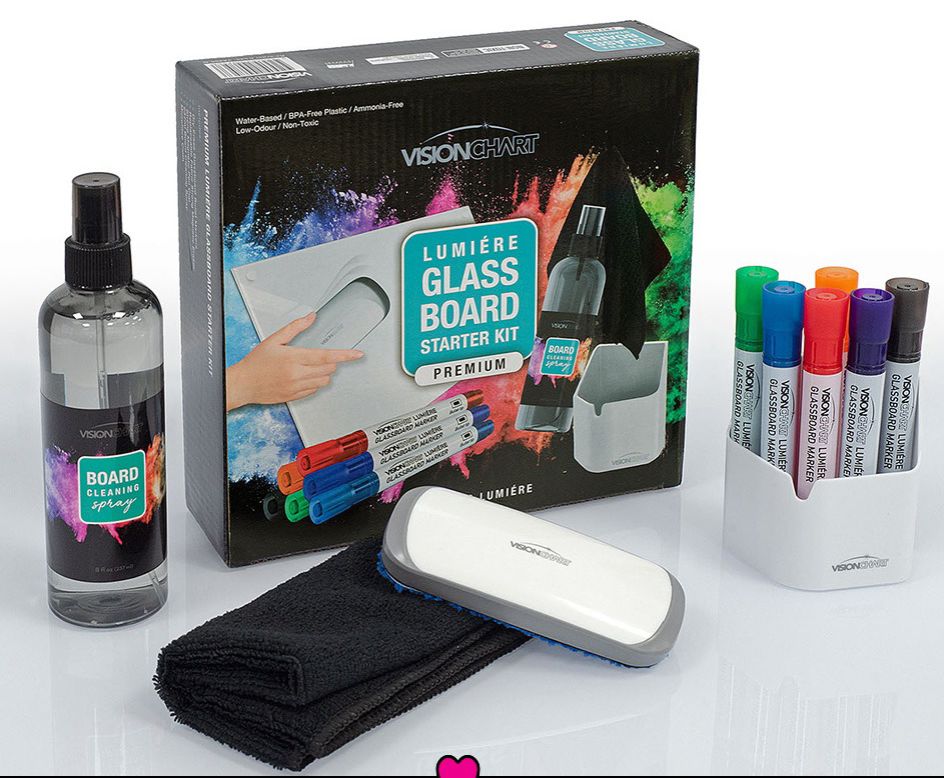 Glassboard Starter Kit
Magnetic ARC Glassboard
Our brilliant range of Magnetic White Glassboards is now available in an exceptional architectural Arc design. These Glassboards still feature the same smooth curved lines, soft rounded edges and ultra smart, stain free writing surface that is guaranteed for 25 years but with a curved edge. The surface is magnetic and is free of visual fixings with the added rear split batten fixing for easy Installation.
Available in 2 sizes: 1200 x 1000 & 1800 x 1200
Our new Magnetic Arc Glassboards are designed to blend seamlessly with any decor or can be showcased as an exclusive feature piece for any home, office, or inspired meeting area.
IMPORTANT: Due to the thickness of the Glass, standard fridge magnets are not compatible
RECOMMENDED: Glassboard Essentials Starter Kit

Includes: Cleaning Fluid, 6 x Bullet Point Markers, Strong Magnetic Pen/Eraser Cup, Strong magnetic Eraser w/ replaceable fabric pad & Black Microfibre Cloth
CALL US NOW. MULIPLE ITEM DISCOUNTS AVAILABLE FOR SELECTED QUANTITIES
EMAIL: INFO@JUSTBOARDS.COM.AU OR PHONE 1800 654 917