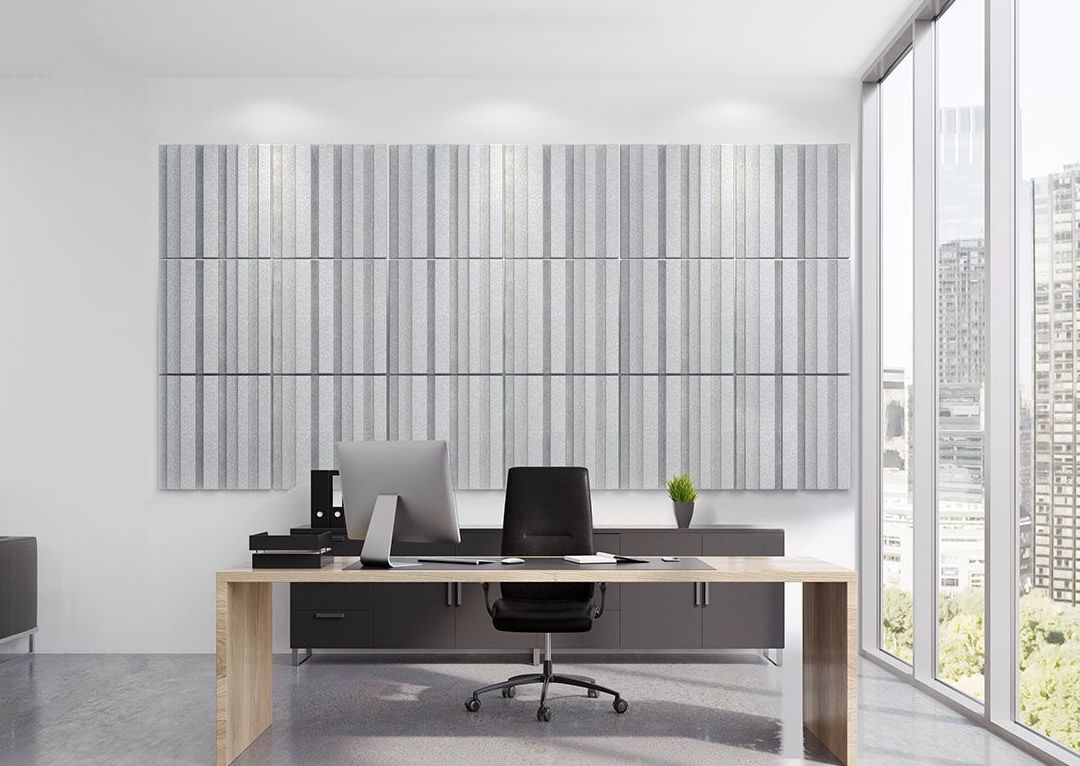 SANA 3D Tiles - Series 100 (Colour: Cloud)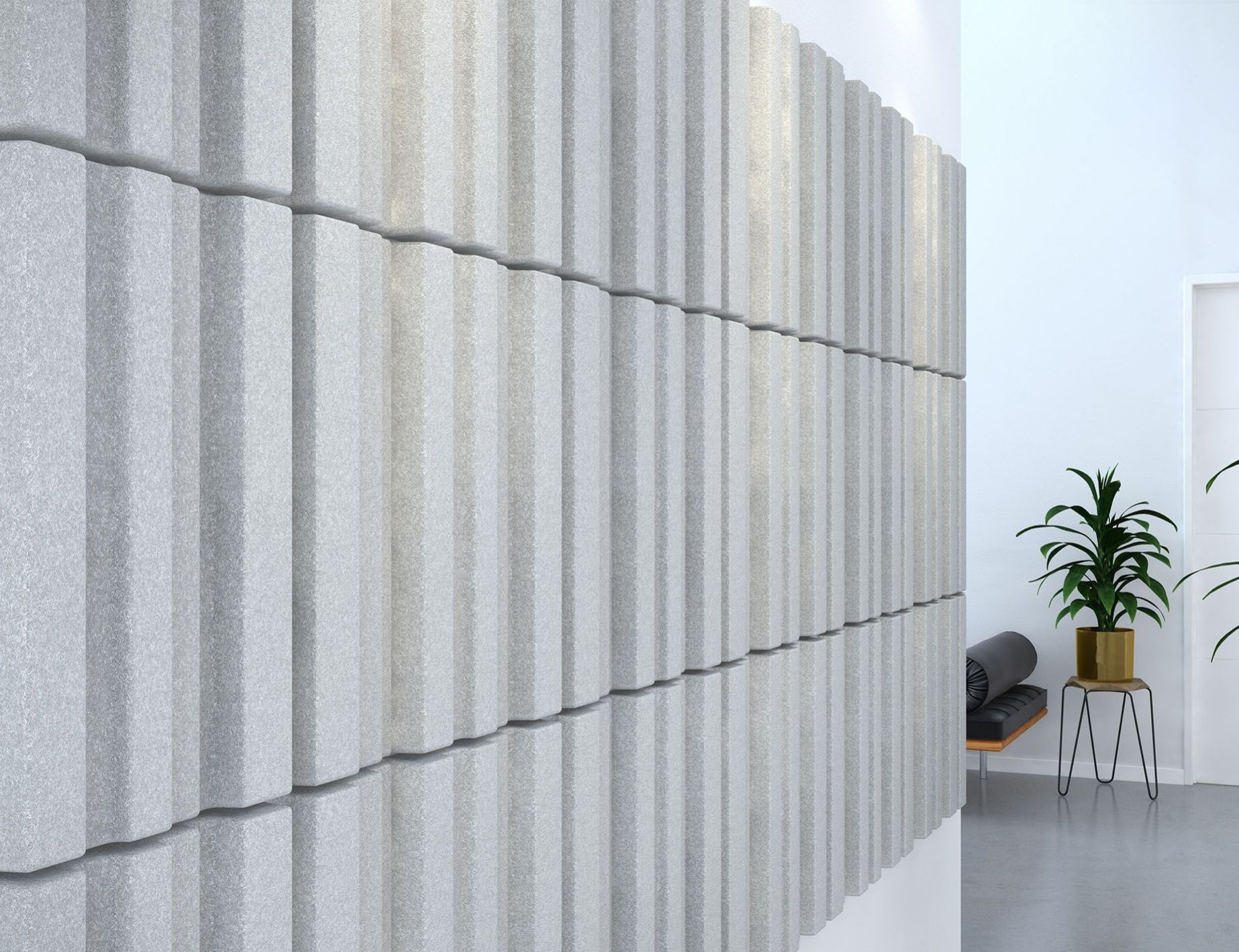 SANA 3D Tiles - Series 100 (Colour: Cloud)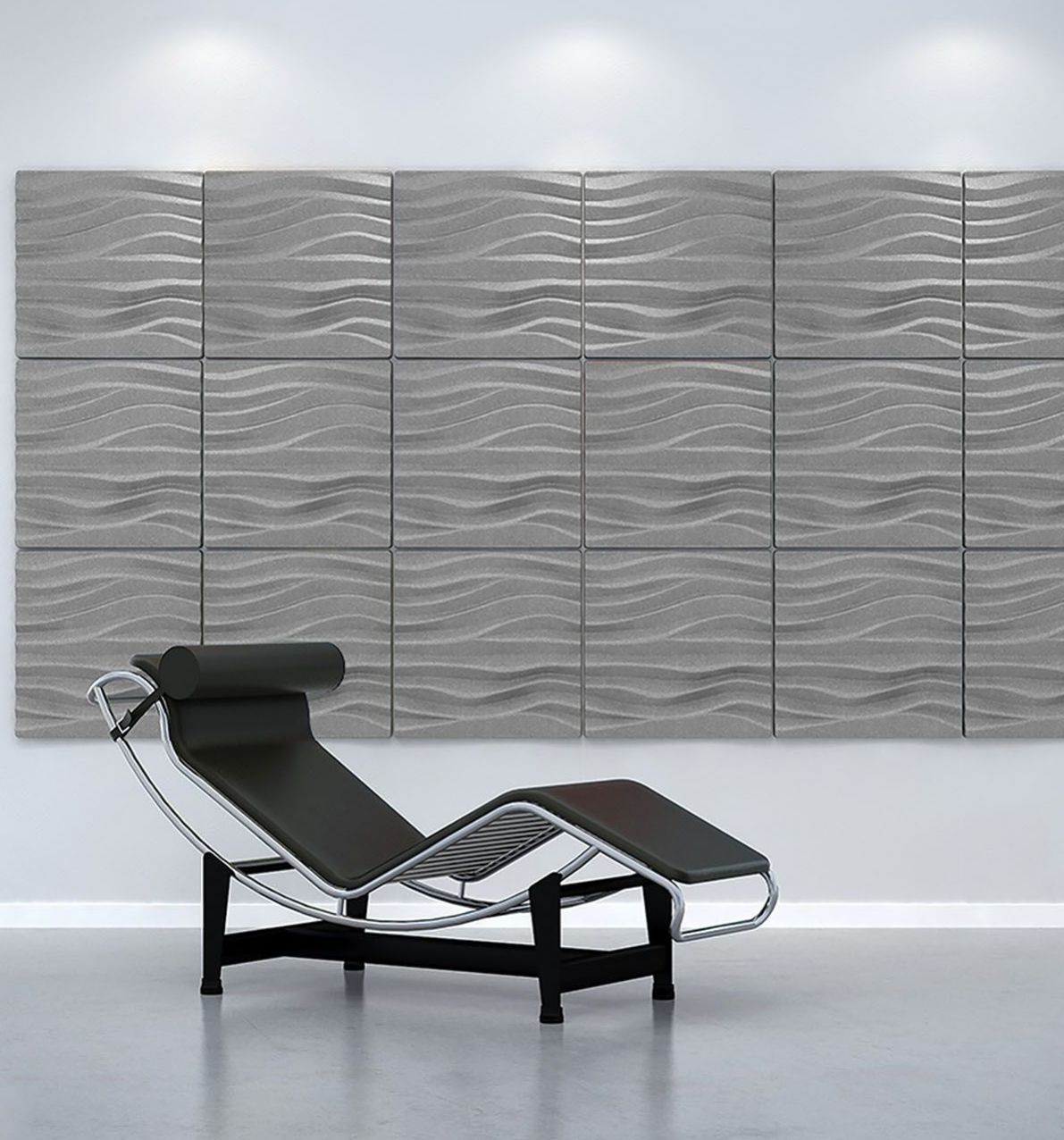 SANA 3D Tiles - Series 200 (Colour: Cloud)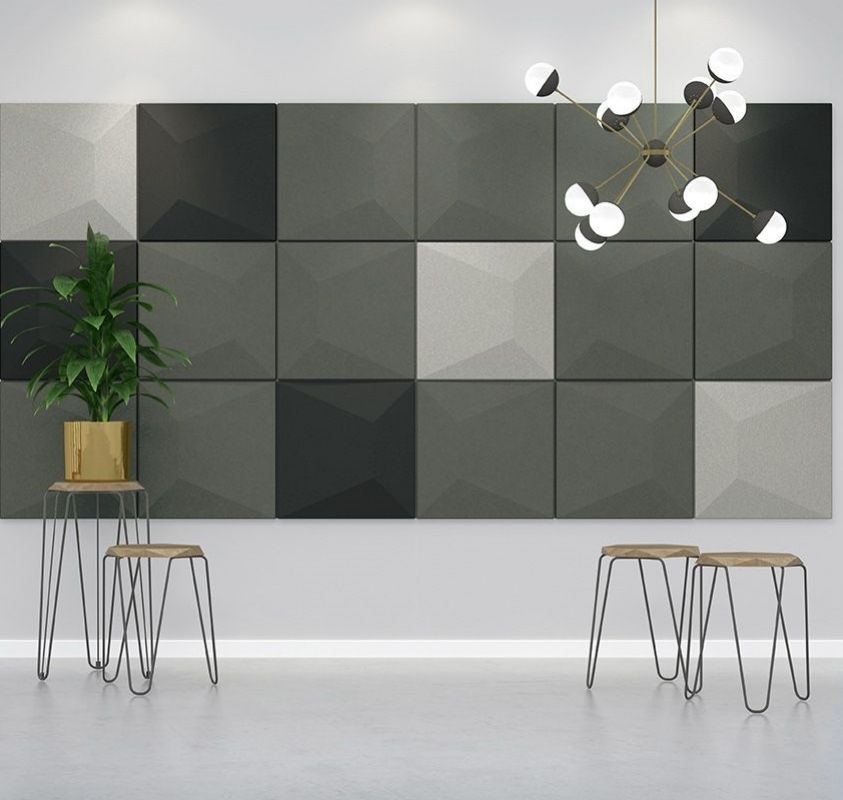 SANA 3D Tiles - Series 300 (Colour: Cloud. Ash & Storm)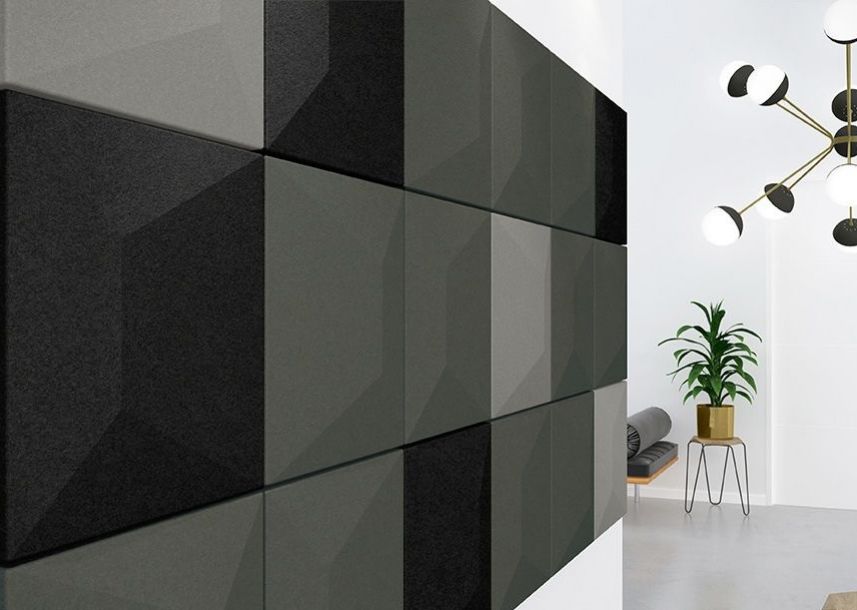 SANA 3D Tiles - Series 300 (Colour: Cloud. Ash & Storm)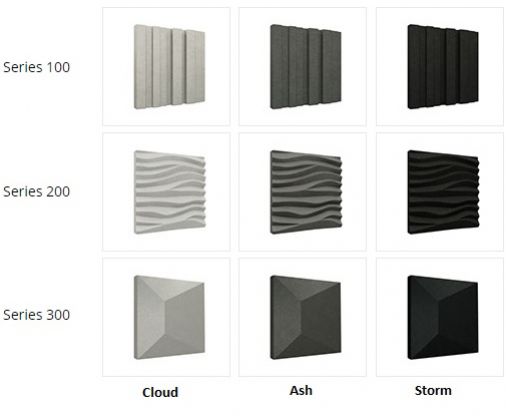 SANA 3D Tiles Shades and Designs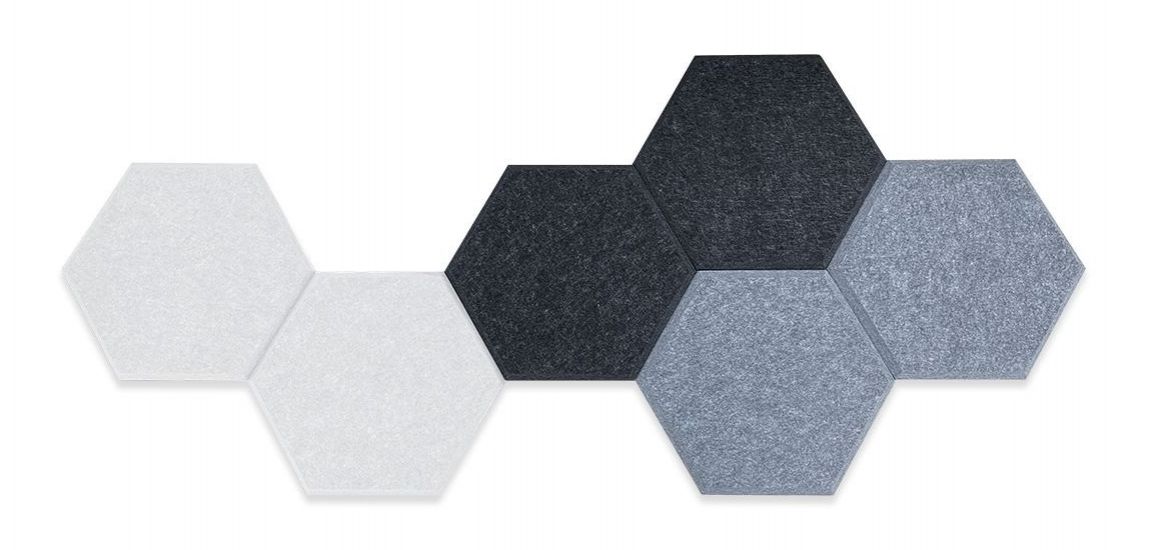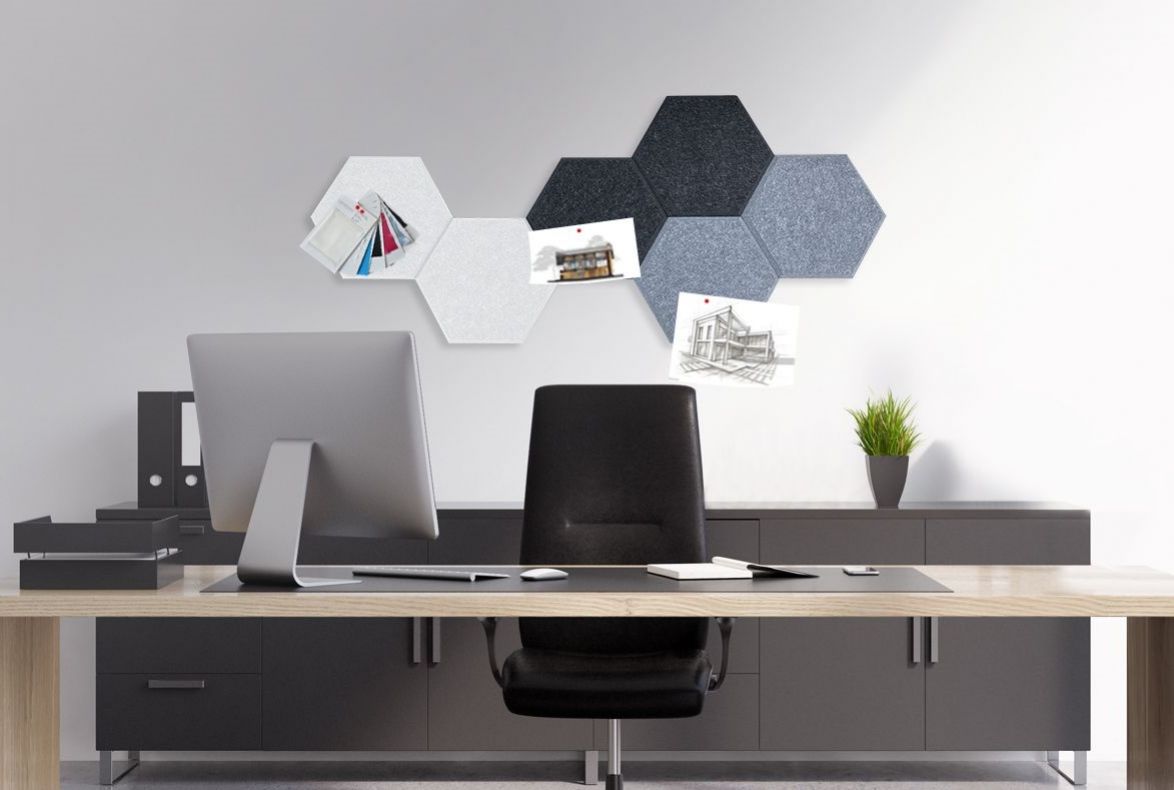 SANA-3D-Tiles
SANA 3D Acoustic Tiles
Control reverberated noise with our Sana 3D Tiles which are considered to be amongst the most efficient methods of preventing echoing in your workplace. The 3D tiles are safe, non-irritant, non-toxic and a non-allergenic material manufactured from a minimum of 60% recyclable fibre content. Choose from three harmonious shades and designs which are all easy to install using the supplied wall clips. Colours available are either Cloud, Ash or Storm in either Series 100, Series 200 or Series 300. Colour and Design must be specified in the 'requirements/ comments' section upon check-out.
SANA HEX Shape Tiles
*Now Available for Pre-order*
Create a visual display of sound absorbing acoustics with the SANA Hex Shape Tiles. A fun yet functional decorative wall feature with easy installation via hook and loop tabs which come supplied. The Hex Shape offers design flexibility through the wide range of tessellation application options available.
SANA Freestanding Designer Acoustic Solution
*Now Available for Pre-order*
Where design aesthetic and acoustic functionality are important, our new SANA Freestanding Designer Acoustic Solutions is for you. Featuring a two tone 24mm panel with etched groove designer, this freestanding unit is perfect in your office or workplace where a bit of privacy is needed. With your choice of three heights, 1200, 1500 or 1800 x 560mm wide in either the colour Moonlight or Shadow
CALL US NOW 1800 654 917 to get great deals FOR ALL YOUR NEEDS
---
SANA 3D Tiles
Sold as a Pack of 9 Tiles which cover an area of 2.25sqm
Additional single panels can be purchased to make any style you prefer
Colours: Cloud, Ash & Storm
Tiles simply push into wall clips allowing them to be rearranged
Certified GreenTag Cert GreenRate Level A
100% Recyclable
SANA 3D Tiles have an NRC of 0.70 or 0.85 with the ability to incorporate additional wadding (if required) to further increase their NRC Rating
SANA Acoustic Hex Tiles *Pre-order*
Dispatch from September 1
Sold as a Pack of 6 in one, two or three colours


Colours: Shadow, Moonlight or Frost

Echopanel 12mm (100% PET/ 60% Recycled)