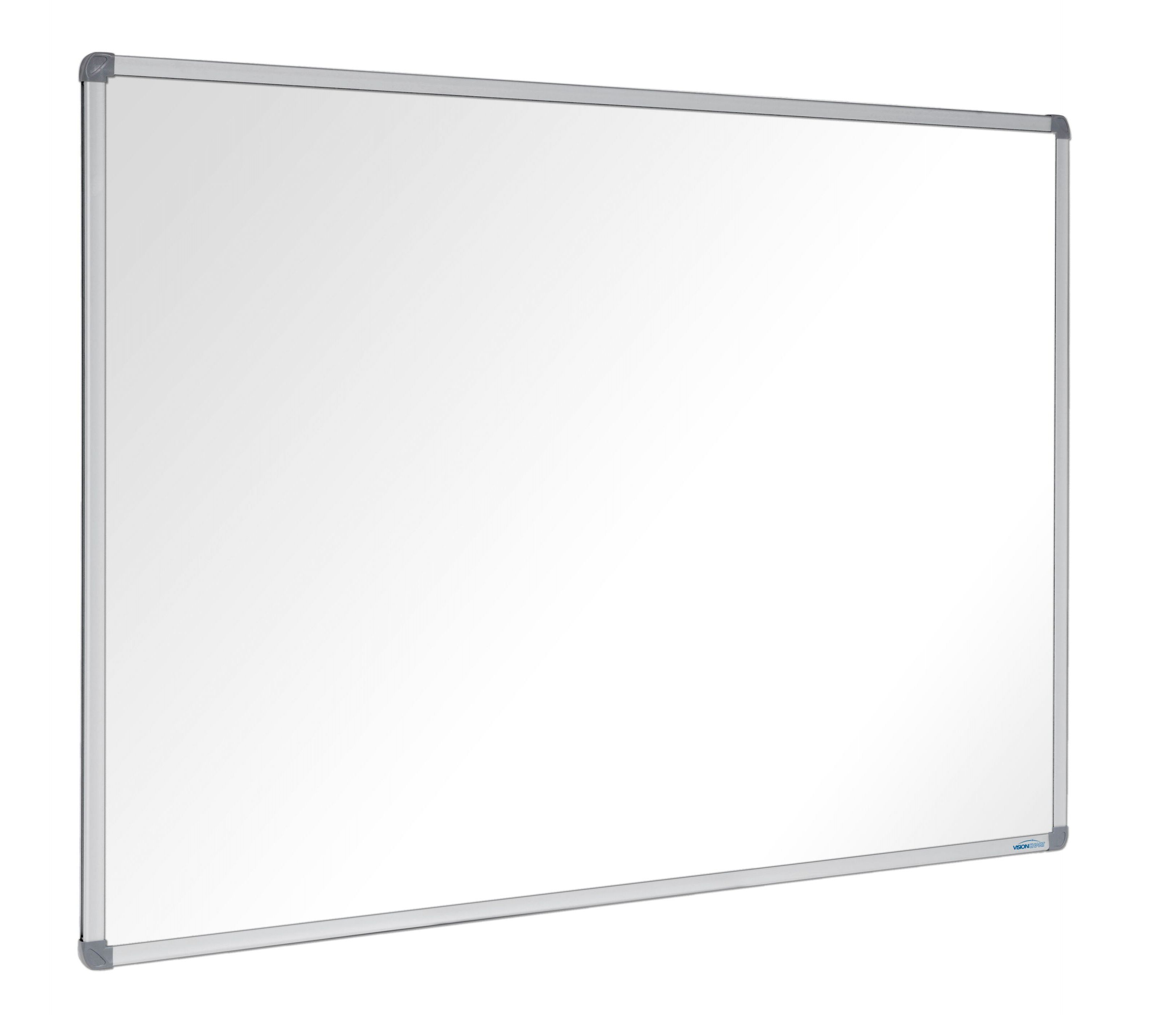 Commercial Whiteboard Standard Frame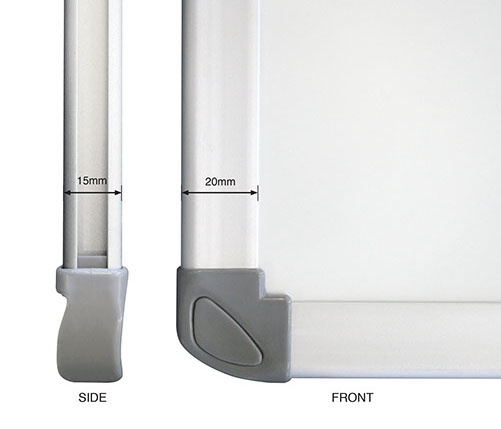 Corner/ Thickness of Whiteboard Standard Frame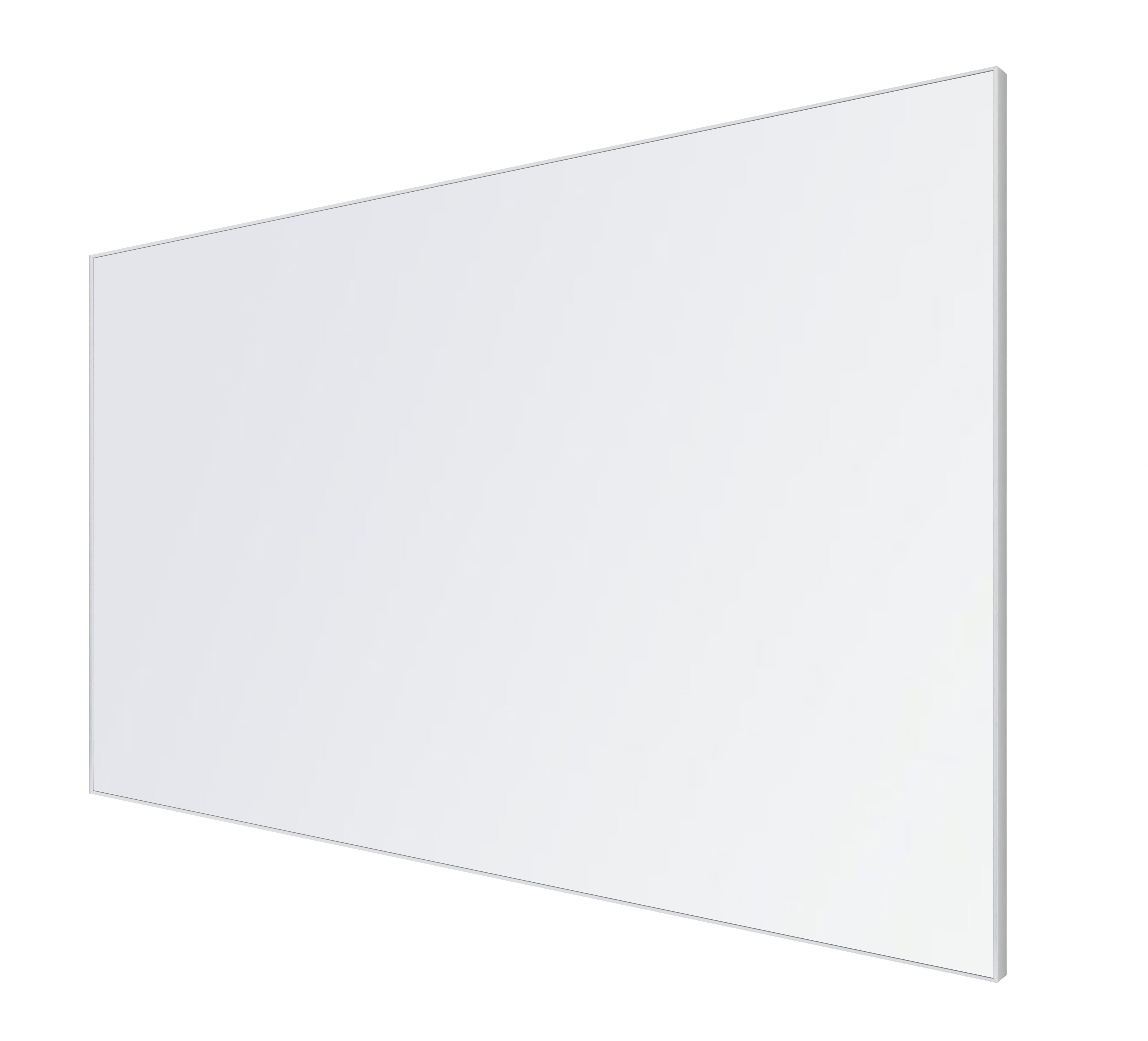 Commercial Whiteboard LX6000 Frame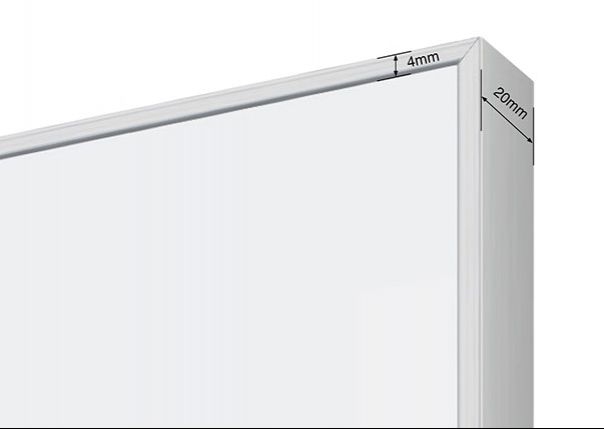 Commercial Whiteboard LX6000 Edge Frame *Satin Silver*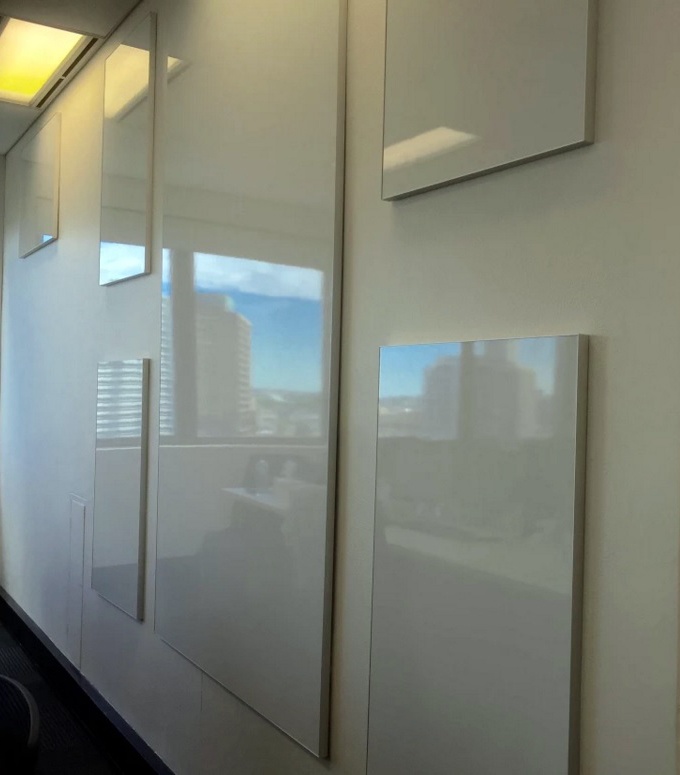 Commercial Whiteboards LX Edge Frame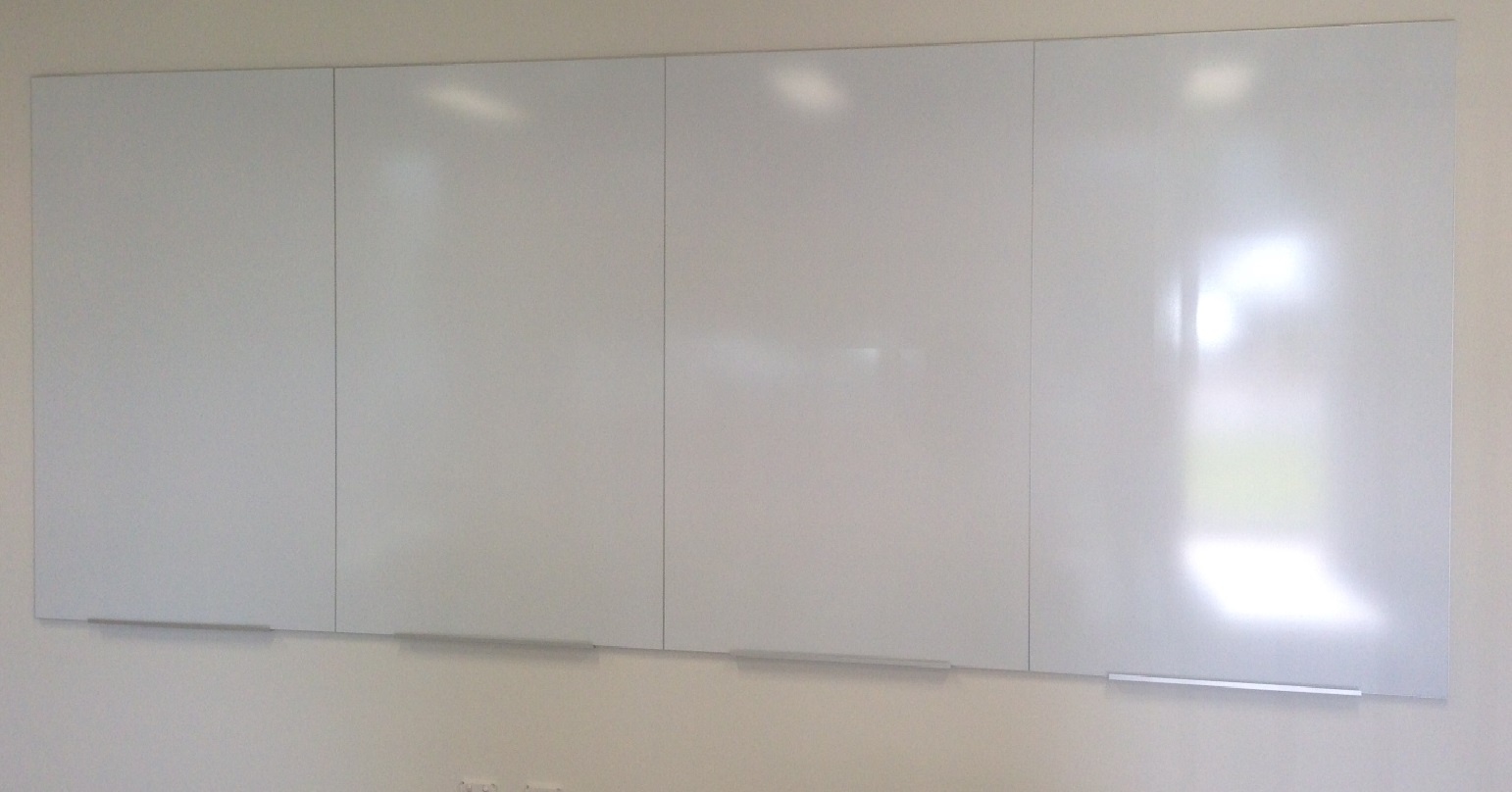 Commercial Whiteboard LX Edge Frame *Butt-joined* to make Whiteboard Wall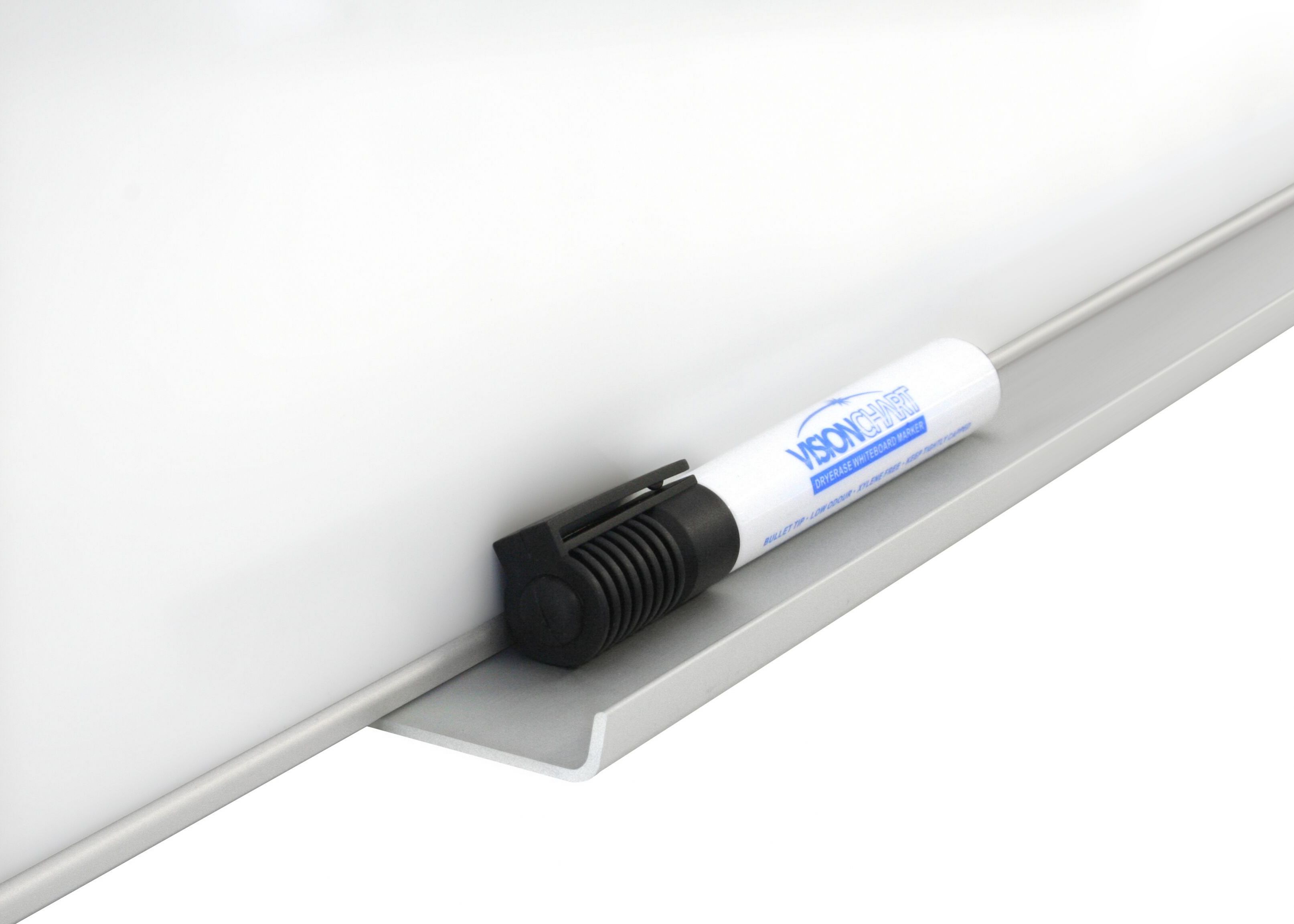 Commercial Whiteboard LX6000 Frame with Pen Tray
Cabinet Whiteboard Commercial *Closed*
Cabinet Whiteboard Commercial *Open*
Whiteboard/ Cork Board Combination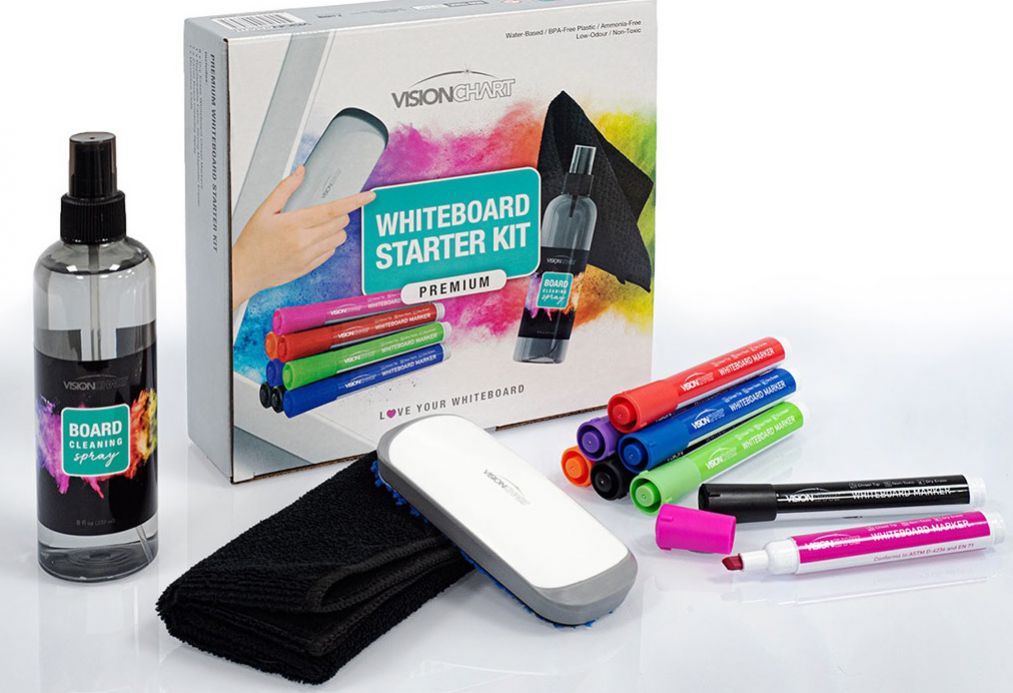 Whiteboard Essentials Starter Kit
Commercial Whiteboards ✅
Magnetic Dry Erase Whiteboard
Commercial Whiteboards feature a hard-wearing acrylic surface on magnetic steel and are an ideal Whiteboard choice for low to moderate usage application such as homes and offices. With regular care, our Commercial Whiteboards are a great balance of performance, durability and competitive pricing when compared with all other board types.
Features you'll love:

Magnetic surface

8 Year surface warranty. Please note: Warranties for these boards are not valid for School use
Standard Sizes from 450 x 600 to 3000 x 1200.

Custom sizes available on request

Supplied with a BONUS Pen Shelf (approx 600mm)


Recommended for general purpose or low usage applications (occasional use)

Regular cleaning required to maintain durability with cleaning fluid & microfibre cloth
Available with a Standard Frame or LX6000 slimline trim Frame

LX6000 Edge Boards can be powder coated in Black or White at an additional cost
Lead time for made to order Boards approximately 15 Working Days plus delivery
RECOMMENDED: Whiteboard Essentials Kit
Includes: Cleaning Fluid, 8 x Chisel Tip Markers, Strong magnetic Eraser w/ replaceable fabric pad & Black Microfibre Cloth
As well as supply Australia wide, installation can be arranged in selected Capital City Metro areas (Excluding Perth, Darwin, Hobart & Adelaide).
View pricesCALL US NOW. MULIPLE ITEM DISCOUNTS AVAILABLE FOR SELECTED QUANTITIES.EMAIL: INFO@JUSTBOARDS.COM.AU OR PHONE 1800 654 917
CALL US NOW. MULIPLE ITEM DISCOUNTS AVAILABLE FOR SELECTED QUANTITIES.

EMAIL: INFO@JUSTBOARDS.COM.AU OR PHONE 1800 654 917
---
Communicate Cabinet Whiteboards
Our Space-saver Whiteboard with hinged doors and double-sided Whiteboard panels. The Confidential Cabinets feature a magnetic surface on the inside and non-magnetic surface on the outside which are ideal for uncovering pre-prepared work or covering confidential information. Lockable & saves wall space. Available in one size: 1200 x 900 which opens up to be 2400w x 900h. 12 month surface warranty under normal use & conditions.
---
Combo Boards
Single sided 1/2 Magnetic Whiteboard and 1/2 Cork Pinboard. Practical and versatile notice board option which is a great idea where wall space is at a minimum. Supplied with a stylish standard aluminium frame with concealed fixings. Available in two sizes: 900 x 600 and 1200 x 900. Each board includes BONUS Magnets. Custom Combo Boards are available on request.