So, you need to buy a whiteboard and you want to do it online. In some ways, it might look like the optimum way to make your purchase.
Buying online means you can shop whenever you want to 24/7. You can avoid crowded stores, full car parks and traffic jams. You can easily compare prices and features and then once you choose your item, you can have it delivered to your front door.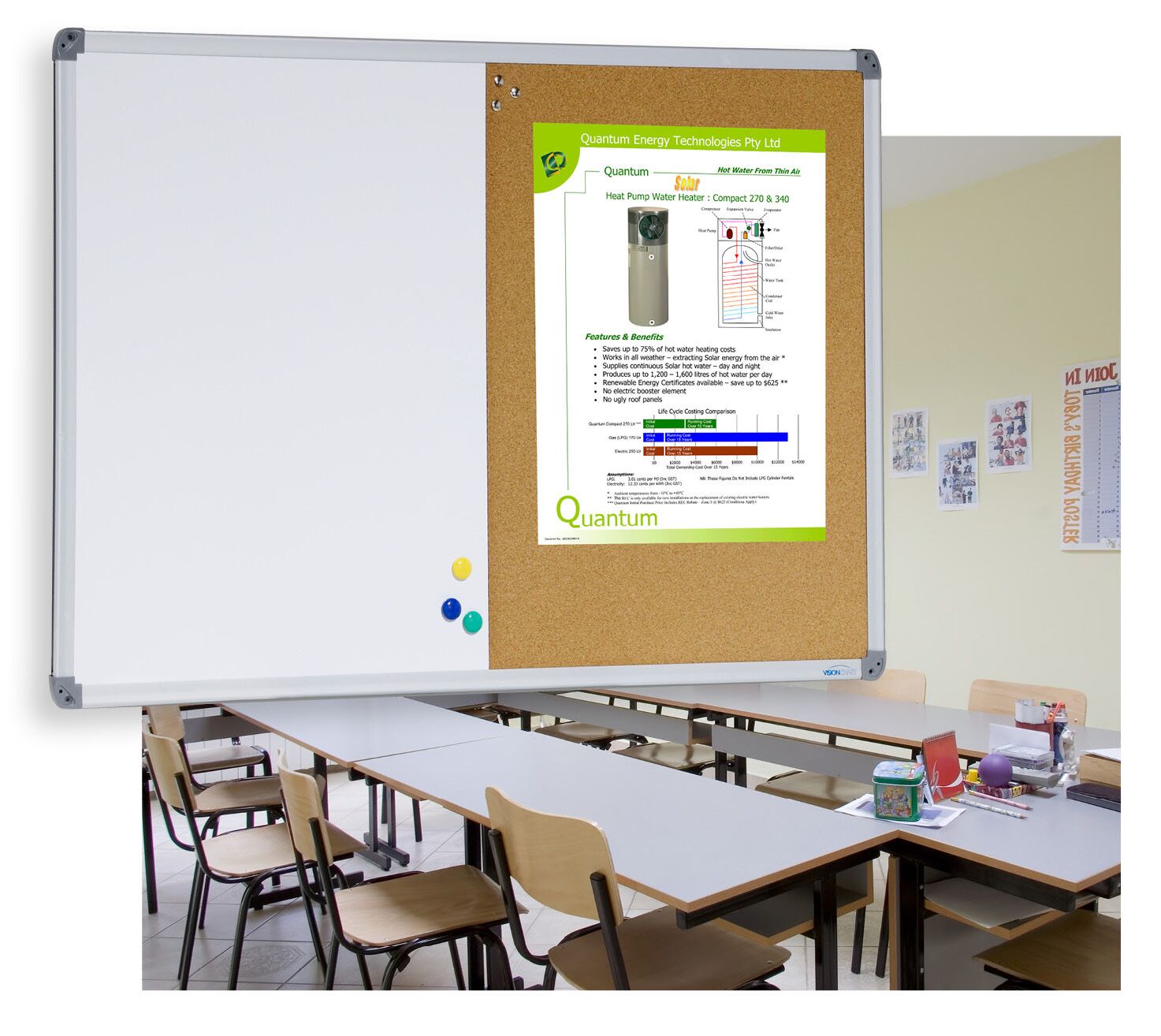 Online shopping is very convenient. But of course, there are issues that can happen. Like almost everything in life, it's not free from risk, and this is especially true when you buy something big, bulky and heavy like a whiteboard.
There are dangers in cyberworld but if you take measures to protect yourself, they can be avoided. You can do some basic things like making sure there's a concrete address and a working phone number.
Beyond that, here are some practical tips that will ensure you have the safest possible shopping experience when purchasing your whiteboard.
Choose a specialty store
When any store focuses on a single class of products, they offer benefits that shops with a wide range of merchandise don't have.
1. Extensive depth of stock
There are a lot of different kinds of boards to choose from: acrylic, porcelain enamel, magnetic white or black glassboards, wall mounted, mobile – the list is extensive.
Often buyers will have specific needs in mind that will be best met by a specific kind of board. Having this kind of range means that they will never have to compromise because of a lack of variety.
2. Custom Builds
There are many kinds of circumstances where a standard whiteboard size or shape doesn't cut it – an off-the-shelf solution doesn't exist. A specialty store is usually your only option when it comes to getting a board that's tailor made to exact specifications or requirements.
Every room is different – both with regard to the room itself and what it's used for. Room size, lighting, interior design and usage can all be contributing factors when it comes to a custom build.
But sometimes, there are more complex considerations. For example:
Does my whiteboard also need to be used as a room divider?
Should one of the sides of the whiteboard be a pinboard or a glassboard?
Is it a good idea to have graphics engraved or printed?
Whatever requirements are in play, a good online specialty store will be able to meet them.
3. Higher levels of expertise
What if you're not sure exactly what you want when it comes to buying a whiteboard? Well, when staff only need to learn and know about one type of merchandise, they develop a level of expertise that employees at a general retailer won't have.
When discussing options, this expertise will help you decide which kind of whiteboard to go for in terms of price, type, size and functionality.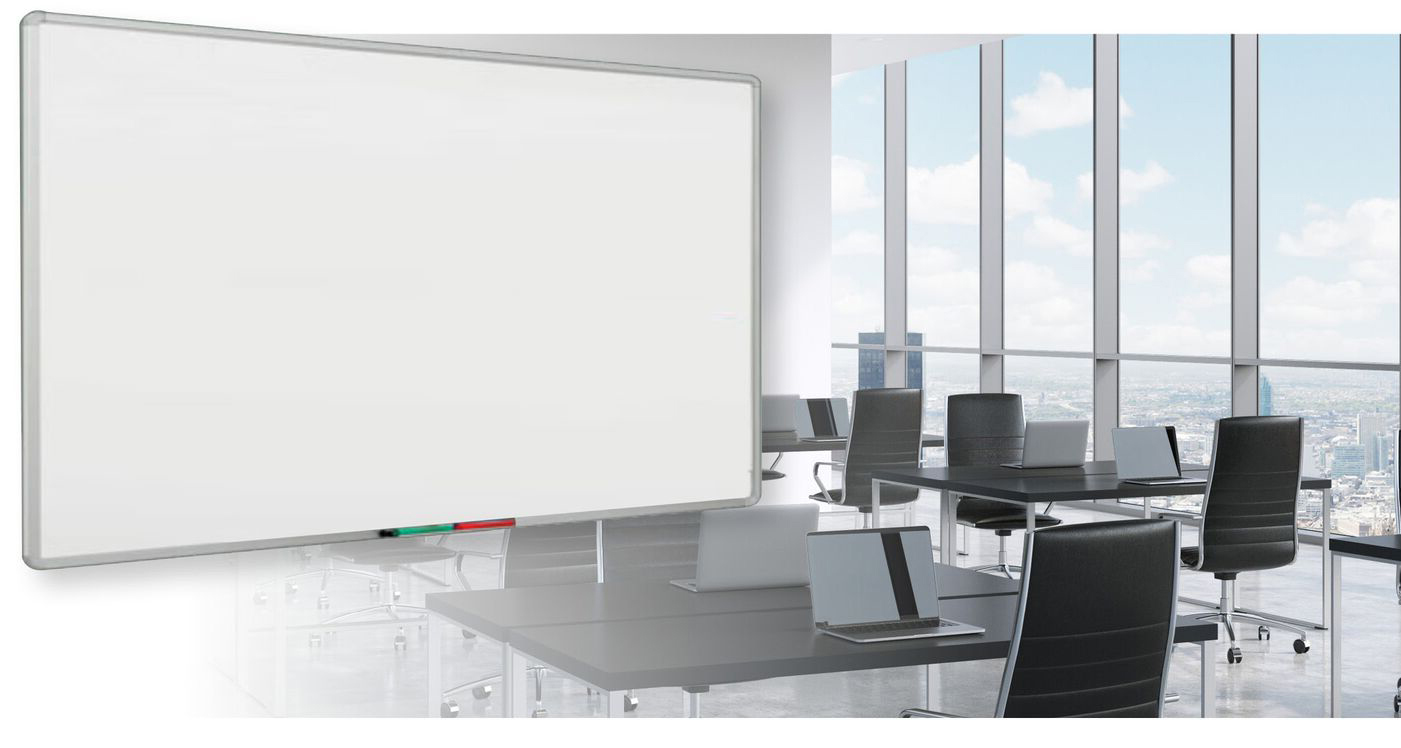 4. Shipping
Let's face it – whiteboards are not the easiest items to ship. It makes sense to choose a store that has shipped thousands of whiteboards rather than one that sends out a whiteboard every now and then.
A specialty store has perfected their packing processes and knows the best shipping companies. This means that the risk of damages and delays occurring during transit are minimal.
Look for the lock
It's very important never to buy anything online using a credit card if the site doesn't have SSL (secure sockets layer) encryption installed. You can tell when a site has this type of security when you can see HTTPS instead of just HTTP and you see an icon of a closed padlock.
When you're on a website looking to buy a whiteboard, check that there's a closed padlock, typically to the left of the website address. When you left click your mouse on the padlock, you can see that the connection is secure and that the certificate is valid. This level of safety is considered so important, Google actually flags sites that don't have it.
Check the Return Policy – Repairs, Replacements and Refunds
Another important aspect of safety is how a store views consumer rights and guarantees. Under Australian consumer law, you have a right to ask for a refund, a replacement or a repair. The appropriate remedy will depend on if it is a major or minor issue.
When buying your whiteboard, check the site's policy regarding repairs, replacements and refunds. Ensure it complies with ACCC standards.
Be very wary if you contact a store and a staff member is vague about your rights or insists that there are no refunds, or no refunds or exchanges when items are on sale, as this is unlawful.
Marketing Approach
Is the store you're buying from only interested in sales or are they all about helping people. An inbound marketing approach, where the seller is willing to create valuable content that informs and educates particularly through blogs, shows a desire to create customer relationships.
This desire is indicative of a customer-centric culture and a workplace that values ethics and best practice. So, when you buy a whiteboard from them and they say they want to exceed your expectations, you can believe them rather than just thinking it's a meaningless sales pitch.
Why choose a JustBoards whiteboard?
To safely buy a whiteboard online, look no further than JustBoards. We offer Australia wide delivery to your door. Contact us today on 1800 654 917 or at info@justboards.com.au.