Let's have a chat with Jason, a Year 10 Maths teacher at a private school in Queensland, who uses a whiteboard wall in his classroom.
Interviewer: Tell us a bit about your experiences as a teacher.
Jason: I can still remember my first day at my current school. I made sure I arrived super early so that I could have a chat with the principal and meet all the teachers.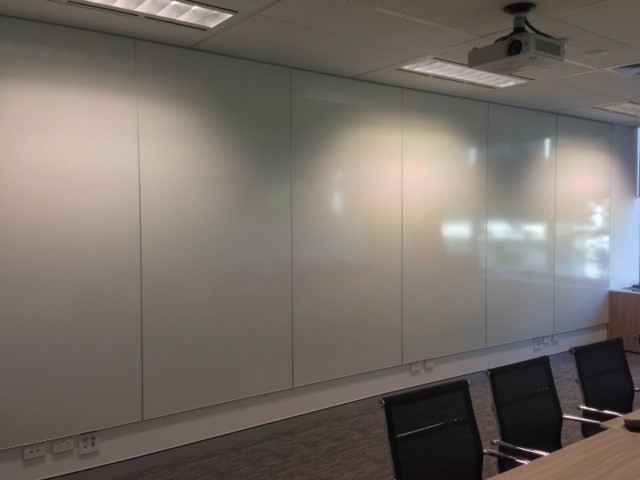 I quickly discovered I'd have my own classroom. After I found out my room number, I went to check it out.
Interviewer: What were your first impressions of the classroom?
Jason: Well, good and bad actually. The classroom was a quite large and the lighting was good. But the thing that really hit me was the back wall. What an eyesore.
The paint had been lifted off in numerous places – someone had put a lot of posters up on the wall with sticky tape and then when the posters were removed, the tape had ripped paint off the wall.
I knew right away that I couldn't look at that wall on a daily basis!
Interviewer: What did you decide to do about it?
Jason: About 6 months before, I was visiting a teaching mate of mine at his school. When I saw his classroom, I was blown away by the massive whiteboard wall he had.
He said he was lucky in that he inherited the classroom from a teacher that had retired. He also said it was his best teaching tool – that he used it every day in every lesson.
The first thing I thought when I saw my classroom's backwall was that a whiteboard wall was the perfect solution.
Interviewer: Did you talk to the principal about getting one?
Jason: Yep, as soon as classes were over on the first day. She said that I had a yearly budget – and if I wanted to use most of it on a whiteboard wall, that was up to me.
I asked her if she could recommend a supplier. She answered that the school has a good relationship with JustBoards and that they got all their whiteboard supplies from them.
Interviewer: Did you give JustBoards a ring?
Jason: When I called them, I spoke to Alana. She was great right from the start. She was very helpful in providing the exact information I needed.
Interviewer: How long did it take to get the whiteboard wall installed?
Jason: After my application for getting a whiteboard wall was approved, it took JustBoards less than 4 weeks to construct it and have it installed.
Interviewer: Do you think you made the right decision?
Jason: Absolutely, unequivocally yes.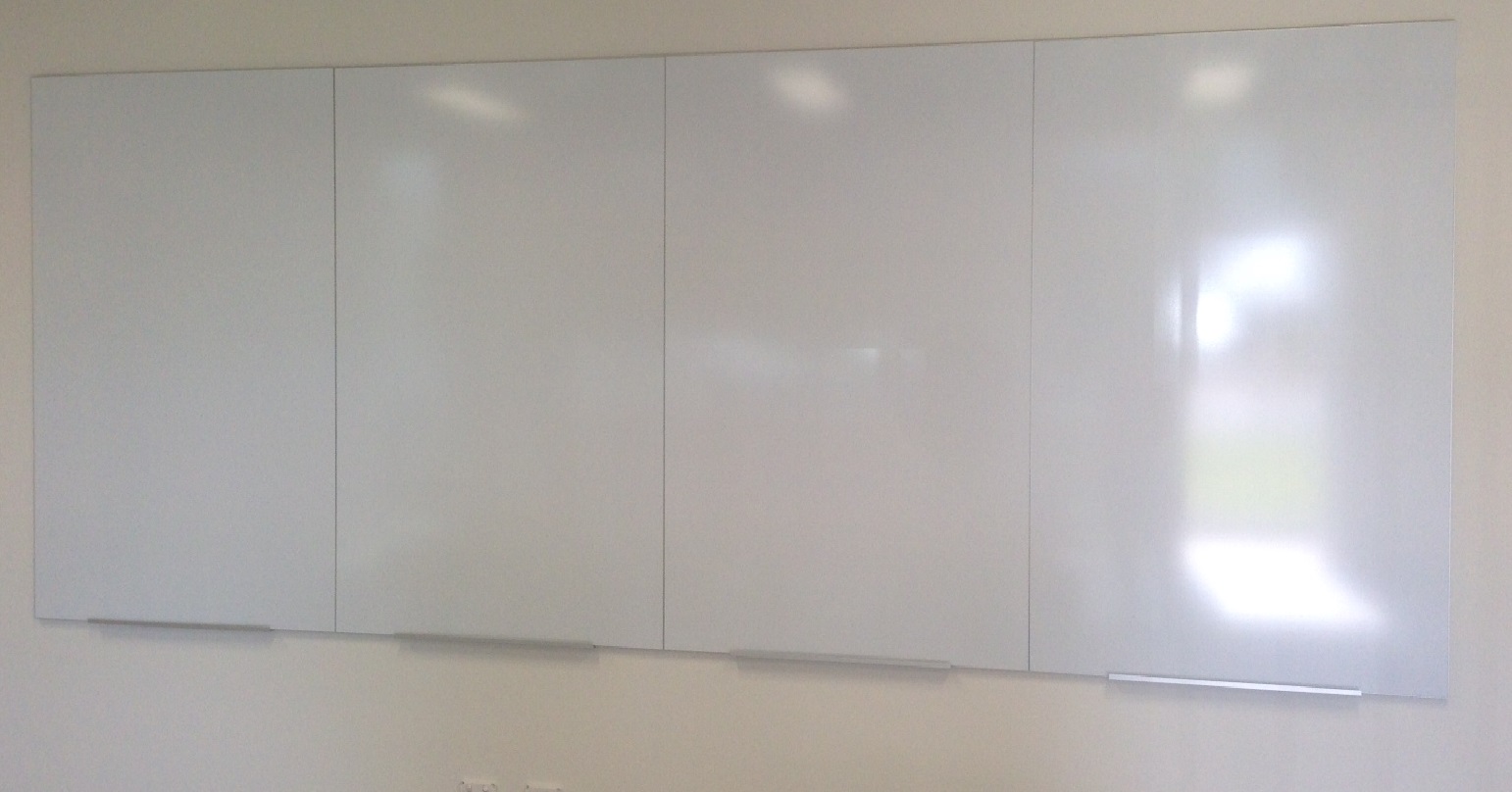 One of my favourite activities is to get the students into small groups in front of the whiteboard wall to solve an equation. They're each given a section and have to show any calculations they make in order to reach a conclusion.
Then when the time for the activity is up, the groups can compare notes easily and I can see how efficiently they worked.
One of my early concerns was that for the students to use the whiteboard wall, they would need markers and erasers. I didn't want to have to check them out and back in each time.
So, because JustBoards makes their whiteboards magnetic, I was able to attach magnetic cupholders to hold the pens and magnetic hooks to hold the erasers.
Interviewer: What do the students think of the whiteboard wall?
Jason: They love it! They're really motivated by student-focused learning and enjoy the opportunity to be in control. They control the language, the calculations, the outcome.
For the slower students, they avoid embarrassment because their lack of ability is masked by working in a team.
For the brighter students, many of them have natural leadership instincts and like the opportunity to direct a group.
Interviewer: So, any final words?
Jason: Having a whiteboard wall in my classroom changed my life. It's a fantastic tool that allows me to be a better teacher – it's gotten to the point where I can't see myself teaching without one.
I would recommend having a whiteboard wall to every teacher – and if you're in the position to get one, make sure you get it from JustBoards!
Why choose a JustBoards whiteboard?
JustBoards will help you find the best solutions. We offer Australia wide delivery to your door. Contact us today on 1800 654 917 or at info@justboards.com.au