My name is Brad and I am the CEO of an English language school for overseas students in Sydney. We got approval from the regulatory body to start operations in January this year.
At the beginning, things looked really good. Our teachers are knowledgeable and passionate about helping students reach their potential. Our curriculums reflect contemporary English language knowledge. We have brand new computers, projectors and a kitchen and student area that everyone thinks is first class.
An ineffective room divider was a major problem
But after just a few weeks, we faced a major problem – a problem that had the potential to destroy our business. That problem was a room divider.
We were pleased when we found a building that already had a room divider installed in the largest classroom (there were 3 classrooms in total) because for us, that was a necessity. We planned to run 3 classes – one in each classroom – but knew that when student numbers increased, we'd need to create space for a 4th class.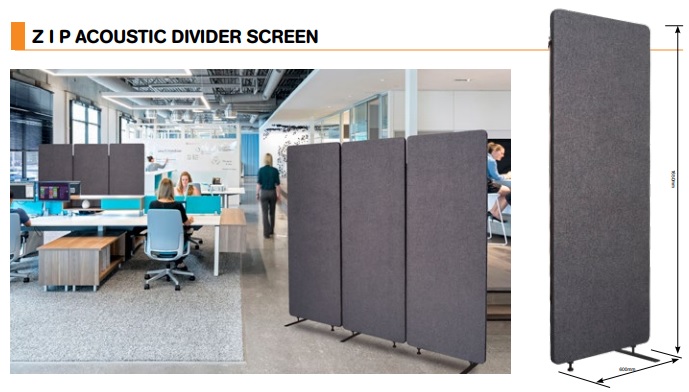 Unfortunately, in the initial evaluation of the building, no one thought to check whether the room divider was sound-proofed. We quickly discovered that it wasn't. When we divided the largest classroom into two sections to accommodate two classes in the third week of operations, students on both sides of the room divider quickly complained about the noise from the other class, loudly.
This was very concerning because not only did some of them want their money refunded, others went on social media and talked about what a bad experience they were having. This was a disaster – student numbers quickly went down and student agents were reluctant to recommend new students to come to our school.
We needed to do something quickly – or we would have had to close the school.
The solution was an acoustic pinboard divider screen
I did some research online, and I found that you could install an acoustic pinboard divider screen. Of course, taking out the old divider screen and buying a new one was going to be an additional expense that we hadn't counted on. But the survival of the business was at stake, so we needed to do it.
But who to buy it from?
There were several things we liked about JustBoards ZIP Acoustic Divider Screens:
The most important thing to consider was how good the screens were at blocking out ambient noise. Out of all the companies we looked at, JustBoards screens had the best noise absorption rate – 85% - which we knew would fix our noise problem.
The old screen was just made of plastic. The fact that JustBoards screens were made from acoustic pinboards had a double benefit. Not only was noise blocked out, teachers had extra space to pin up notices and student work.
A real bonus was the fact that JustBoards acoustic pinboard divider screens are constructed from 100% recycled PET materials. Right from the start of running our school, we wanted to be eco-friendly and be as green as possible. This point really appealed to us
We were concerned about whether or not we could get a screen that fit our classroom. The good news was that the acoustic pinboards came in panels that could be easily zipped together to create whatever divider screen length we wanted.
Finally, the acoustic pinboards come in five colours: marine, graphite, silver, sand and copper. It was appealing to have a choice, and after some discussion, we felt that as our classrooms are painted white, silver was the best for us.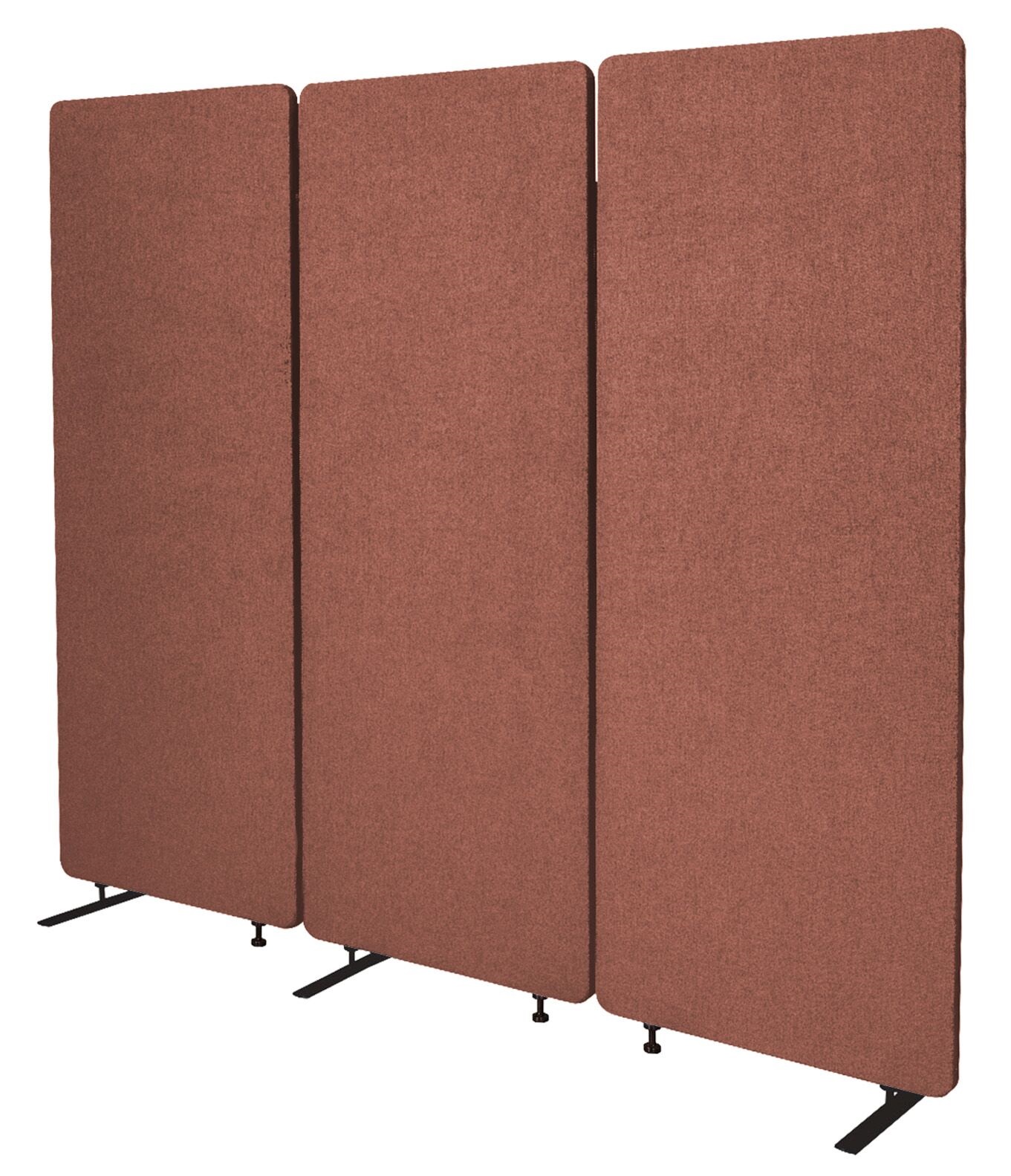 The Reaction
It only took one weekend to take out the old divider and install the new acoustic pinboard divider screen. When the students arrived on the following Monday, the new screen was quickly 'discovered'. Word of this spread and everyone wanted to come and check it out.
In breaktime, the students who weren't in the divided classroom quizzed the students who were. How was your class today? Were there any noise problems?
The responses were all positive. No more problems with noise, meant no more student complaints, no more questions about refunds, and no more worries about the school having to close down.
One interesting outcome was how teachers decided to use the pinboards. They took student work and pinned it up – students were excited to see their work on display and got their friends from other classes to come and have a look. This display of work quickly became routine for classes who were in the divided classroom.
Amazingly, it got to the point where displaying student work was so popular, students PREFERRED to be in a divided classroom, rather than an undivided one where there wasn't a pinboard screen.
This was a complete turnaround for us – students went from being upset and confrontational to satisfied and motivated. Our JustBoards acoustic pinboard divider screen definitely saved our business.
Why choose a JustBoards Acoustic Pinboard?
JustBoards will help you find the best solutions. We offer Australia wide delivery to your door. Contact us today on 1800 654 917 or at info@justboards.com.au.