Wave Screen Room Divider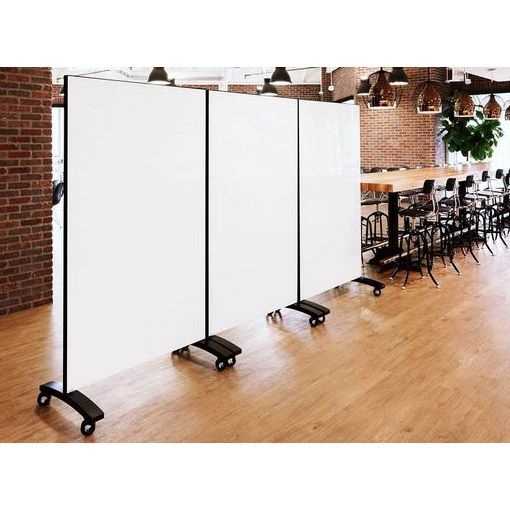 Communicate Room Dividers joined together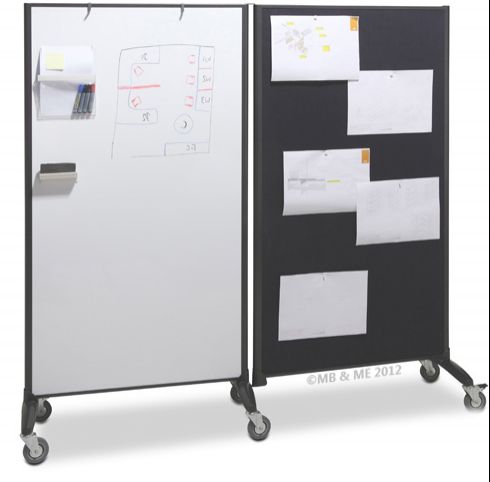 Straight line Joined room dividers - one pair
Attractive Room Dividers ✅
TO SUIT ALL BUDGETS
CALL US NOW 1800 654 917 .... TO GET THE BEST WHITEBOARD DEALS FOR ALL YOUR NEEDS
Multiple Item Purchase Rebates apply
Select REQUEST INVOICE/QUOTE in the cart if applicable.
Our Modular Wave Screen creates stylish privacy within seconds with our modular screen system. Made from light bronze tinted ribbed polycarbonate, filtered light is able to pass through to brighten work areas but still provides functional privacy. Join as many straight and curved panels together to create flexible work spaces. These screens allow you to create not only straight and L Shape partitions but also unique wave, curved and even circular walls and room dividers.
Screen size: 806w x 1603h

Powder Coated Steel Frame

Each screen weighs approximately 10kg
Functional and very versatile room dividers to create any workspace, meeting area required. Units can be linked together with the connector kits to form any shape. Available in either double sided magnetic whiteboard or whiteboard one side/ pinboard the other
Size: 900 x 1800

Large lockable castor wheels

Supplied with hooks and magnetic pen holder
Satisfied customers in Melbourne , Sydney , Brisbane , Perth , Adelaide , Hobart , Darwin , Canberra, Gold Coast, Ipswich , Sunshine Coast ,Nambour , Calondra , Gympie , Maryborough , Hervey Bay , Bundaberg, Noosa , Townsville, Cairns, Newcastle