When to choose a custom Board
Whiteboards, glassboards, pinboards and felt-groove letter boards are excellent tools for displaying important information and creating a focal point in your home, office, school, shop or workplace.
However, every board's setting is different, as is its size, orientation and reason for use. Quite often, an off-the-shelf solution that suits your exact needs simply won't exist. This is where a custom-made whiteboard – or other kind of display board – comes in. Take one look at our website and you know JustBoards carries a massive range of standard sized boards in our warehouses around Australia.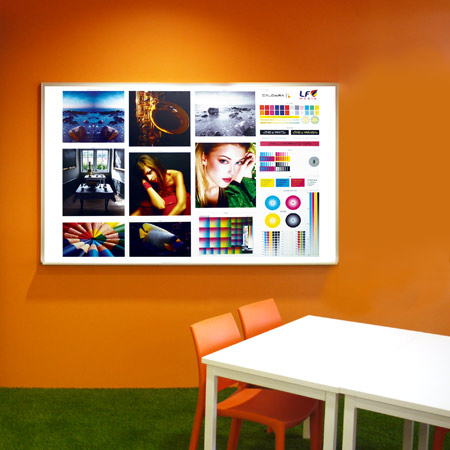 What some people don't know is we are also proud local manufacturers who can make boards in custom sizes and colours (and graphics printed or engraved) to perfectly suit your specific budget, room design and requirements. This article is going to look closer at custom-made whiteboards, glassboards, pinboards and, indeed, any kind of display board you might need.
Why Choose a Custom Sized Board?
The simple answer is that no two rooms are the same. Each differs in lighting, interior decoration, purpose and how much use it gets. Likewise, the need for whiteboards and other boards in that room will also differ. That said, a carefully chosen standard-sized board is often a good option – especially if it is needed urgently or for basic use. Beyond this, boards made in custom sizes and colours begin to make more and more sense. In cases where there are exact specifications or requirements, a custom-made board can be the only option.
At JustBoards, our custom-built boards offer a lot of choice, but there are still some limitations. For example, if you want a giant board, one of the sides can be no bigger than 1200mm as this is the maximum width at which the component materials themselves are made. Combining a number of aligned boards but joined may be the solution. Meanwhile, custom pinboards may be ordered in eight different surface materials as standard. If you need a specific fabric or material, we can endeavour to source it for you. Just give us the exact details (supplier, colour name, etc.) and we'll try our best to get it.
Custom Framing for Whiteboards and Notice Boards
Along with custom sizing, we also offer you multiple framing options to help make your board unique. Every client wants something different and we are happy to help! While some people prefer a thick, defined frame which we have many options to suit; perhaps the majority of clients these days want an 'unframed' look. With a visible width of frame only 2 or 4mm when viewed front on, the Edge LX and Esta Trim whiteboards fill this niche perfectly. These framing options can be can be supplied on commercial-grade and porcelain whiteboards, as well as pinboards made of cork, velour, suzette, trilogy, krommenie or honeycomb fabric. These slimline aluminium frames come standard in an anodised silver finish or can be powder coated black or white.
While we do not supply whiteboards without a frame, unframed pinboards are another matter. On a frameless – or 'wrapped' – pinboard, the fabric goes completely around the edge and is secured to the backing. Highly attractive and highly popular, they are attached to the wall by screws through the corners which are capped with chrome covers.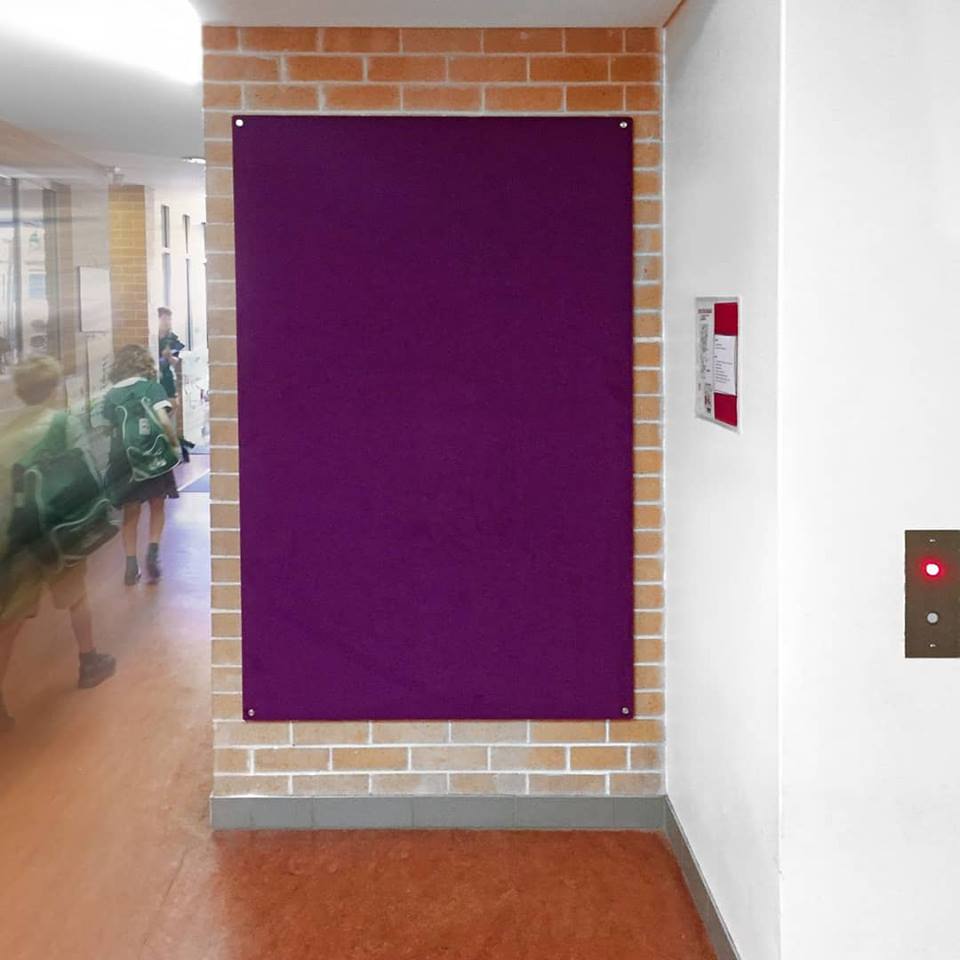 Can You Supply Custom Whiteboards Without a Frame?

Generally, no as it is unsafe to ship unframed whiteboards. There are two reasons:
1. Commercial (i.e. acrylic) and porcelain (baked enamel) whiteboards cannot be supplied without frames because the manufacturing process leaves the material's edges dangerously sharp. As well as providing you a mounting structure, the whiteboard frame provides us with a safety cap over this ragged edge during shipping.
2. The frame adds rigidity to the board material. Without it, the board is bendy and highly vulnerable to damage and mishandling. In instances when unframed whiteboard material is an absolute requirement, we can pack custom cut sheets between cover sheets for transportation, but you will have to arrange your own transport, handling and installation.
Where unframed whiteboards are required, we do recommend our slimline LX Edge/ Esta Trim frames. They only have a 2mm lip for commercial whiteboards and a 4mm lip for porcelain whiteboards when you look at the boards front on. They are ideal for butt-joining two or more boards together or if you are just after a more modern, seamless look.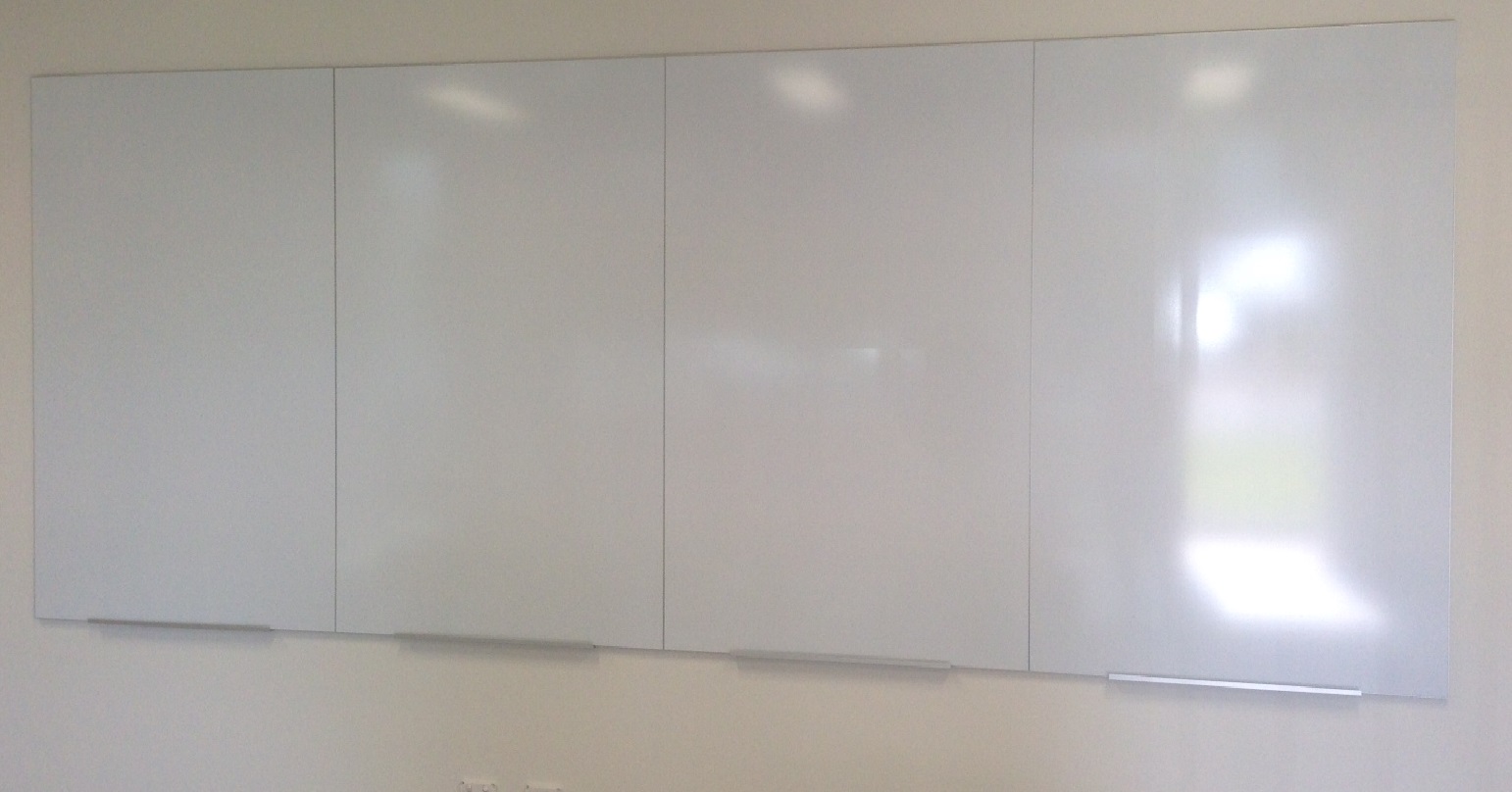 Commercial Whiteboard with LX Edge Frame
How Long Will it Take For My Board To Be Made?
If the required standard board is not in stock or needs to be manufactured, it will be processed with our warehouse and the lead time quoted according to the quantity and type of board. Lead times for manufacture are currently around 15-20 working days, plus delivery (subject to change).
Delivery lead times vary depending on your location; however, dispatch with our local driver or third-party courier is usually within 48 hours.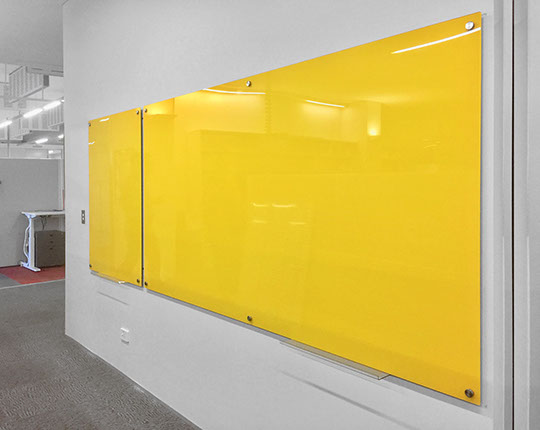 Are Custom Made Boards Returnable?
No. Custom manufactured goods are non-returnable. You must confirm your measurements and colour choices before you place your order. To help you double-check this, we even send you an order confirmation before we start manufacturing. If you are not happy with your board for any reason, please notify us immediately so we can work to resolve the issue. We always want to give you the best solutions and will refund, replace or offer discounts when it is fair to all parties. If your needs change before we dispatch, please contact us immediately. Often, we can cancel or amend your order without cost. Our goal is making the quote and order process for a board as easy as possible.
Can You Come Out and Measure For Me?
Yes. If you're in a capital city metro area or the Sunshine Coast, we can arrange a time for an on-site call-out. If you're interested in this, please contact JustBoards for an obligation-free quote on the measuring service. That said, we do encourage you to do your own measure up in-house. If you are unsure of the necessary steps, please contact us for detailed instructions to ensure this is done correctly.
Need It Now? Choose a Standard Board for Fastest Delivery
Our warehouses in Brisbane, Sydney, Melbourne and Perth hold stocks of our standard-size whiteboards, glassboards plus cork or felt pinboards. These are generally available off-the-shelf in sizes from 450mm x 600mm to 3600mm x 1200mm. If these sizes suit you needs, we can skip the manufacturing step and ship within 48 hours. Delivery lead times will vary depending on your location.
What we always keep in stock:
· Standard-size aluminium frame commercial magnetic whiteboards
· Standard-size aluminium frame porcelain magnetic whiteboards
· Standard-size magnetic white or black glassboards

· Standard framed pinboards in cork or royal blue and grey felt only
· Flipcharts, selected planner whiteboards and lecterns
· Felt groove letter boards in black felt unframed 450mm x 600mm and 1200mm x 600mm (Sydney only).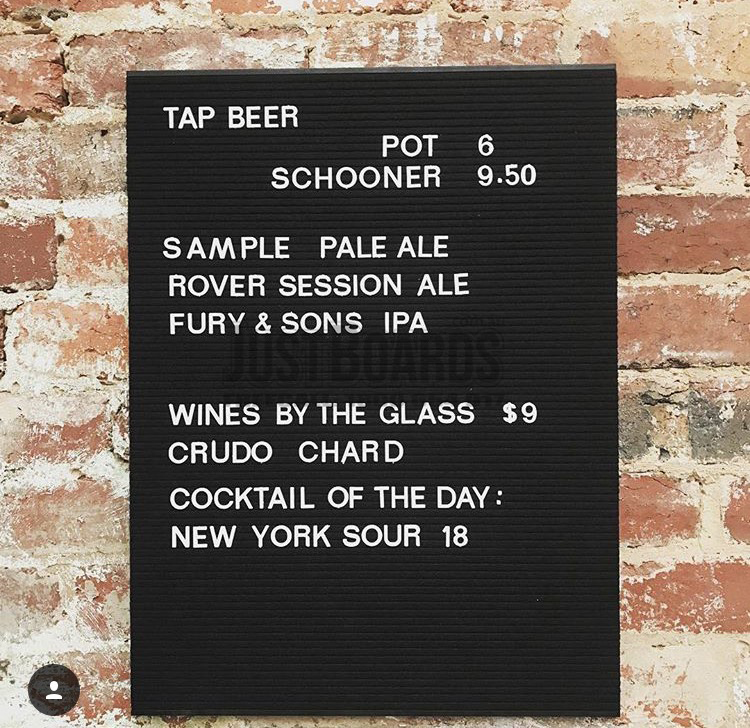 450w x 600h Black Felt Groove Letter Board Unframed
We Can Deliver the Board You Want
Whatever your requirements, we can provide a board to suit your budget and demand.
Whether it's a standard stocked board or a custom size, if you want further tips or information please contact our friendly team.
Call us FREECALL on 1800 654 917 or email info@justboards.com.au