There's a lot of information out there about how to make a powerful presentation. A lot of the so-called 'experts' tell you that high-tech is always the way to go, and the more 'bells and whistles' you have in your presentation, the better.
'Wow your audience with computer generated graphics', they say. 'No need to be nervous anymore. The best software is so good, you barely need to lift a finger. It can effectively run on its own.'
Yes, dealing with nerves is an important obstacle to negotiate. And good graphics can be a useful tool.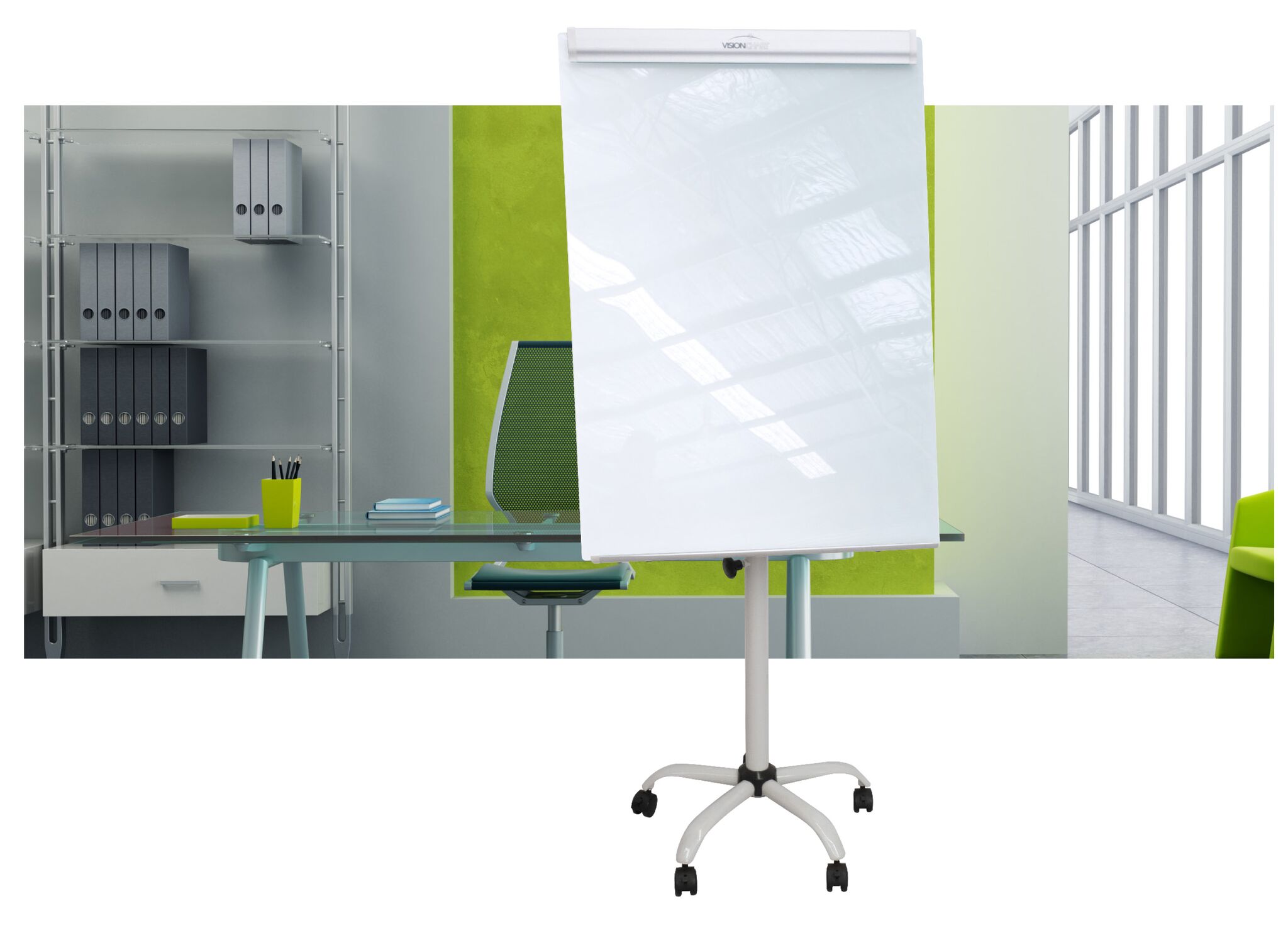 BUT
What these gurus fail to understand or consider is that the core of any presentation needs to be the presenter. The person, not the equipment. The last thing you want is for your visual aids to upstage you.
In the digital age, technology is evolving at a rapid pace. The ongoing quest for software that is the latest, fastest, and most innovative can blind us to the fact that the best visual aids in a presentation can be the simplest.
A lot of presenters feel a need to show off their ability to use fancy software. But you don't need to do that to nail your presentation. For your next public speaking engagement, give some thought to using the humble flipchart.
Flipcharts – low tech, high effectiveness
The best kind of flipcharts have a whiteboard or glassboard surface with a flipchart bar for the paper. This makes your flipchart more versatile and useful.
In addition, flipcharts also have the following benefits:
Every presenter using high tech equipment has a tech failure story. The media cupboard was locked. Or your hosts had the wrong adapter. Or internet connectivity was an issue. Or the projector stopped working. Or there was no extension cord available….
And the list goes on.
When you use a flipchart, you don't even need to worry about electricity.
Deciding to use an unprepared flipchart means that you can save a huge amount of time and money by not having to learn about and use complicated and expensive software and equipment. And a flipchart can be easily bought for just a few hundred dollars – a considerable saving when compared to other options.
If you need to make any last-minute changes to a prepared flipchart, no problem. Just make sure you have a set of coloured pens on hand. Also, unlike some equipment, a flipchart can be placed anywhere in the room. They are height adjustable and can have a stand or have wheels.
Instead of your audience just sitting there and probably losing concentration, a flipchart can make the atmosphere intimate and engaging. You can ask people to come and write their ideas on the paper, which can lead to a profound learning experience that allows for more spontaneity and creativity.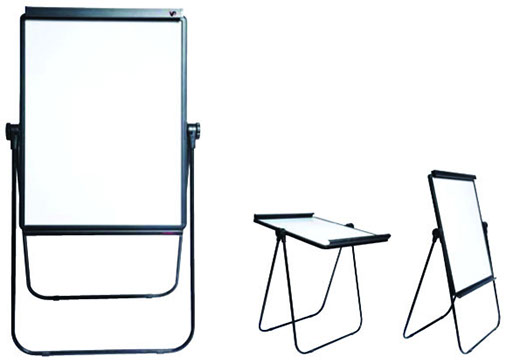 Top 10 hints for using your flipchart effectively
Using a flipchart is one thing. Using it effectively is quite another. Here are some great tips for when you're using this dynamic creation tool.
Each page should have one idea or theme. If you try to have two or more, the audience can easily get confused and you'll lose them.
Don't make your presentation look overcomplicated by trying to put too much on one page. A lot of the best presenters go with the 6 x 6 rule – a maximum of 6 words per line and 6 lines per page.
Some colours don't work well on paper – yellow, orange, pink and light purple are difficult to see. Black, dark blue and red work the best. The last thing you want is your audience straining to see what's on the page.
Think about whether you want plain paper, or paper with grid lines on it. If you haven't practiced, it can be surprisingly difficult to write in a straight line and keep things aligned, so grid lines can make your job easier.
There are specialty flipchart markers available – make sure you check before buying. Regular markers can 'bleed' and make your presentation look rough and unprofessional.
It might sound like common sense, but make sure the paper size suits the size of the flipchart. It's amazing how checking small details like this can slip your mind when you're rushing to get things ready.
For an unprepared flipchart, it's very wise to practice beforehand. Also think about scale – will the people at the back of the room be able to see what you're writing and drawing clearly?
A really good tip is to write notes lightly in pencil in the corner of the page. The audience won't be able to see them and they'll help you make sure you stay on track.
Properly store and transport your flipcharts. You want to be able to use them multiple times and this won't be possible if they get torn or ratty looking.
Some pads you buy don't have perforations on the top. I've actually seen a presenter tear a page in half trying to remove it from the pad, so having perforations make things so much easier.
Why choose a JustBoards flipchart?
To buy a high-quality flipchart online, look no further than JustBoards. We offer Australia wide delivery to your door. Contact us today on 1800 654 917 or at info@justboards.com.au.