Glassboard on Element Stand
Echo Panel Pinboard on Element Stand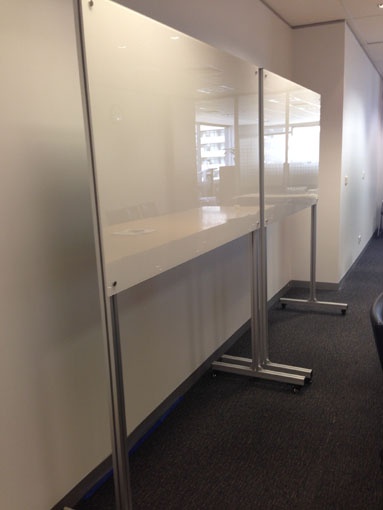 Glassboard on Element Stand
Element Stand - Frame
Mobile Element Stands
Turn any Whiteboard, Glassboard or Pinboard into a Mobile Communication. Add your choice of communication board for the ultimate Mobile communication tool. Boards can be mounted Portrait or Landscape Orientation up to 1800 x 1200 in size only.
Because of the almost infinite combinations available, we suggest you email us to discuss your requirements and obtain quotes for your choice.
View prices
CALL US NOW 1800 654 917 ....
TO GET THE BEST WHITEBOARD DEALS FOR ALL YOUR NEEDS
---
Boards can be mounted Single or Double sided

Durable Locking Castor Wheels

Satin Silver Frames (Fittings are Front Facing, not Concealed)

Add your choice of communication board for the ultimate mobile communication tool.

Overall Height 1950mm