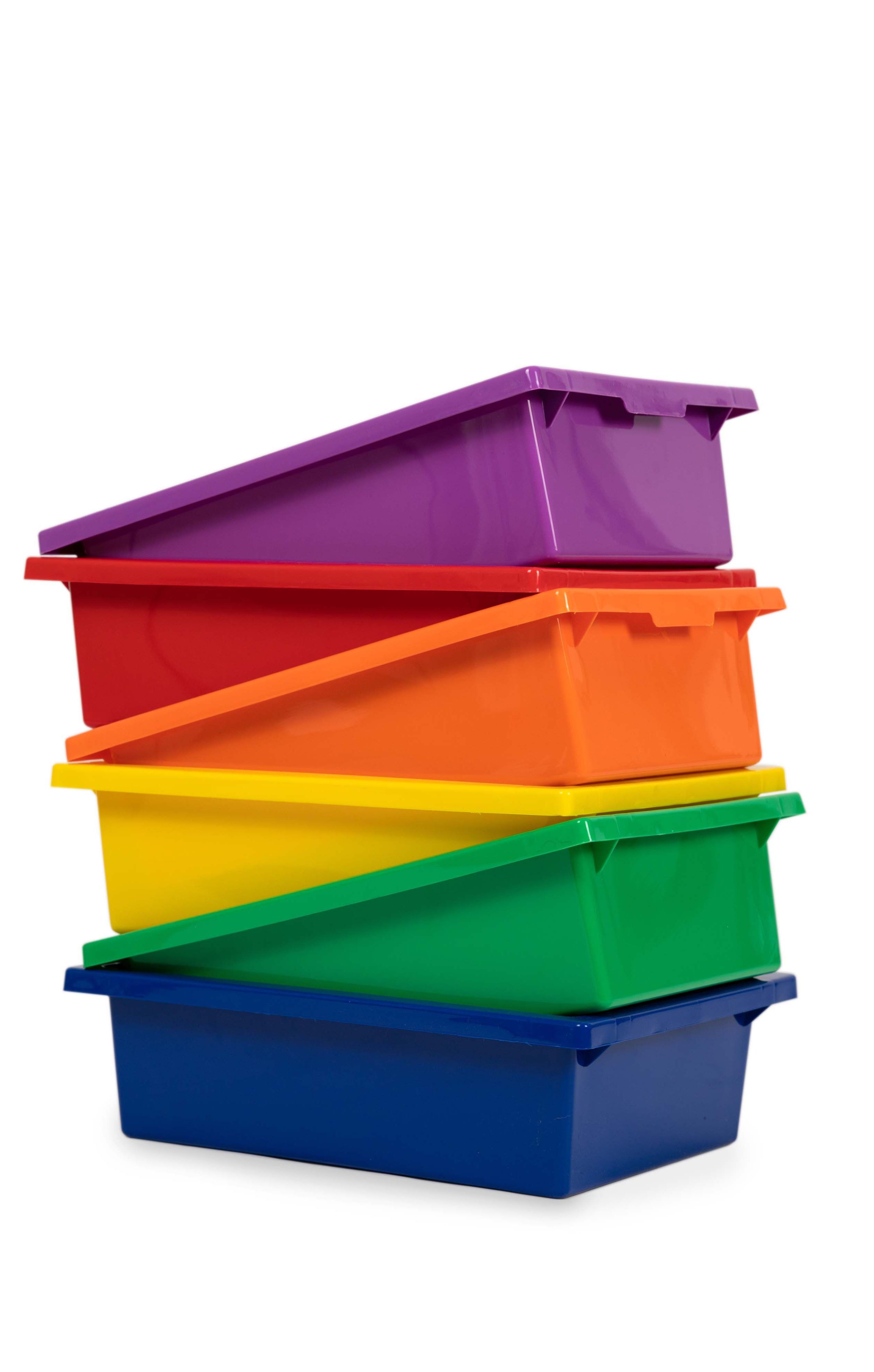 Tote Tray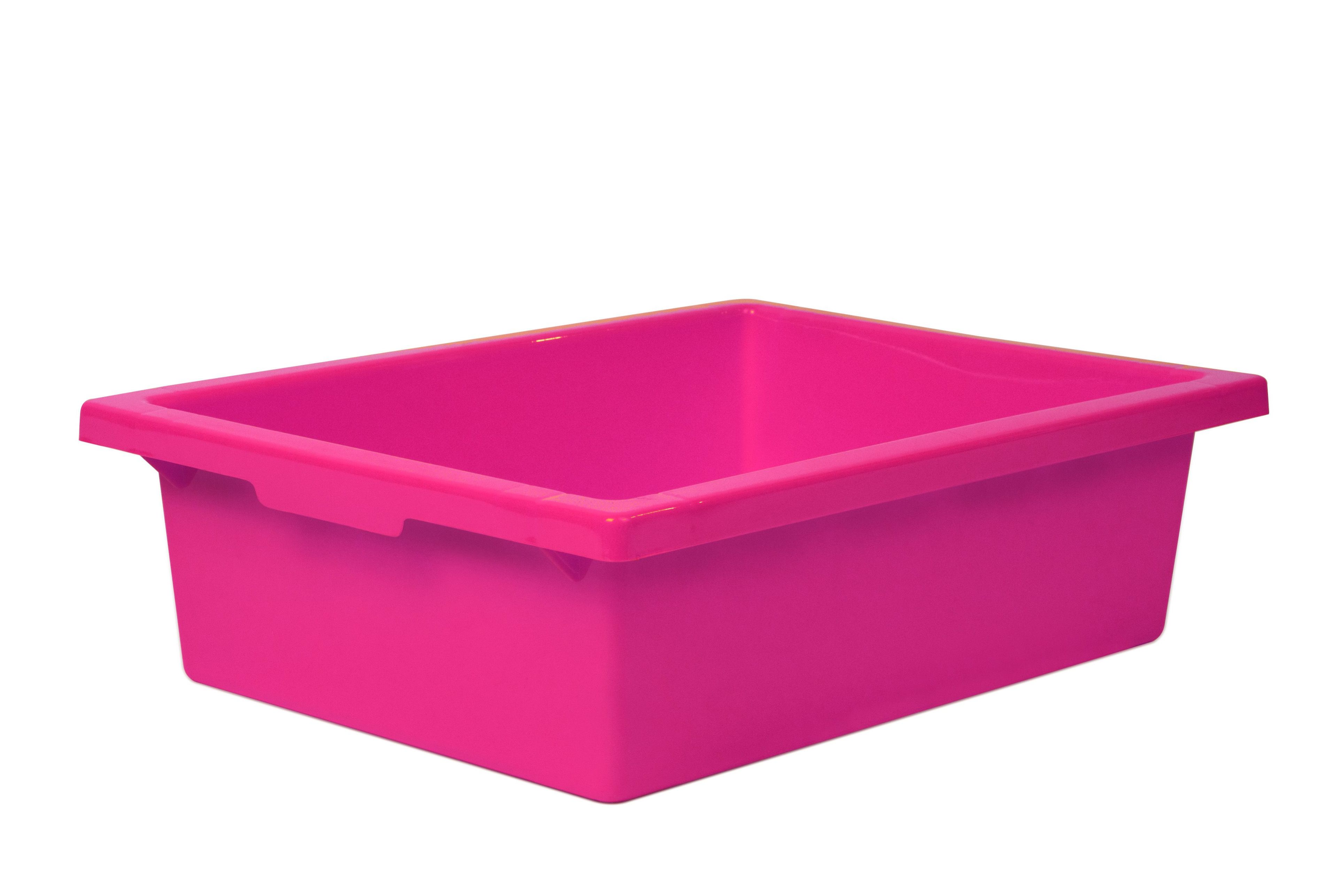 Tote Tray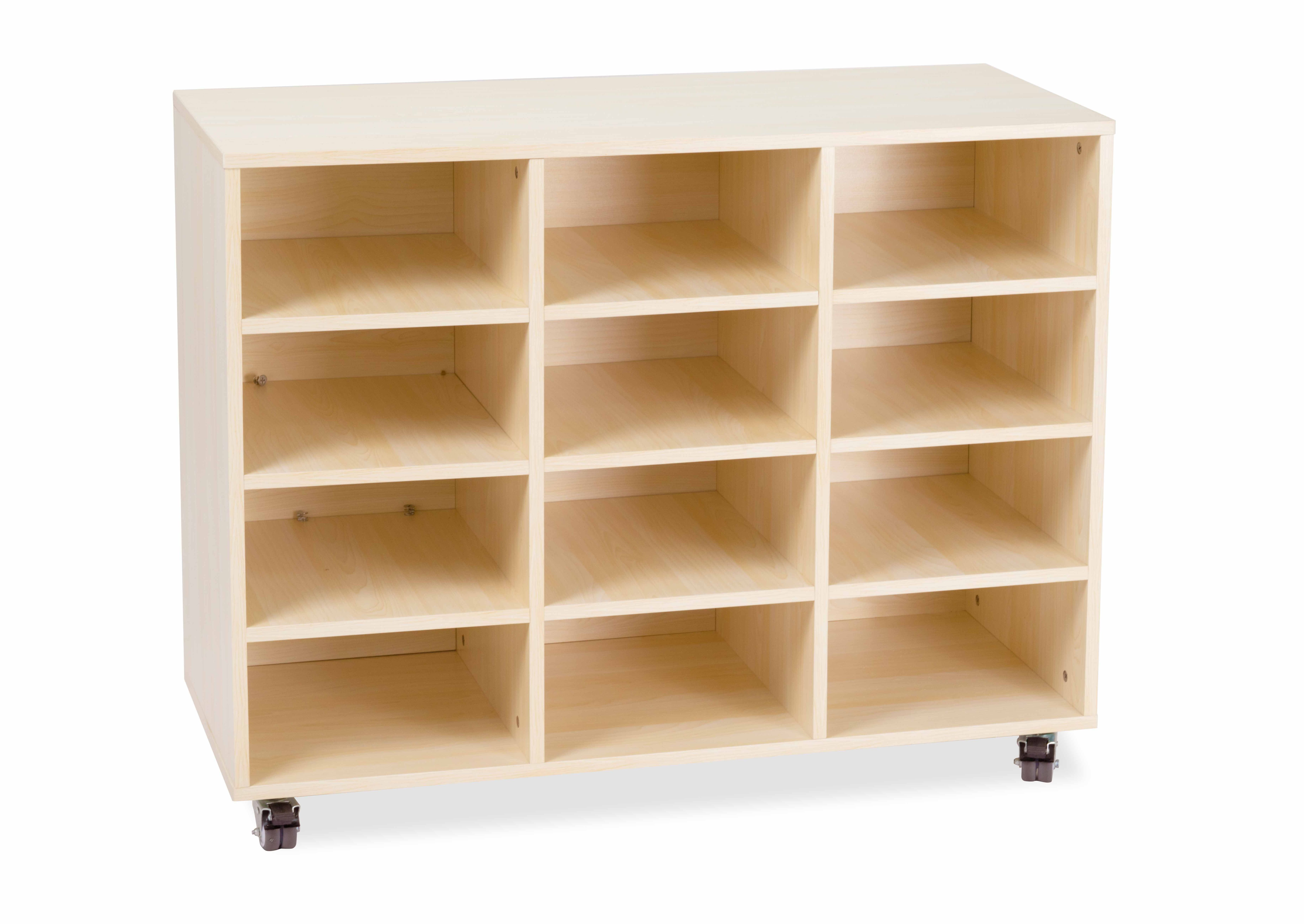 Oak Bay Storage Unit *Empty*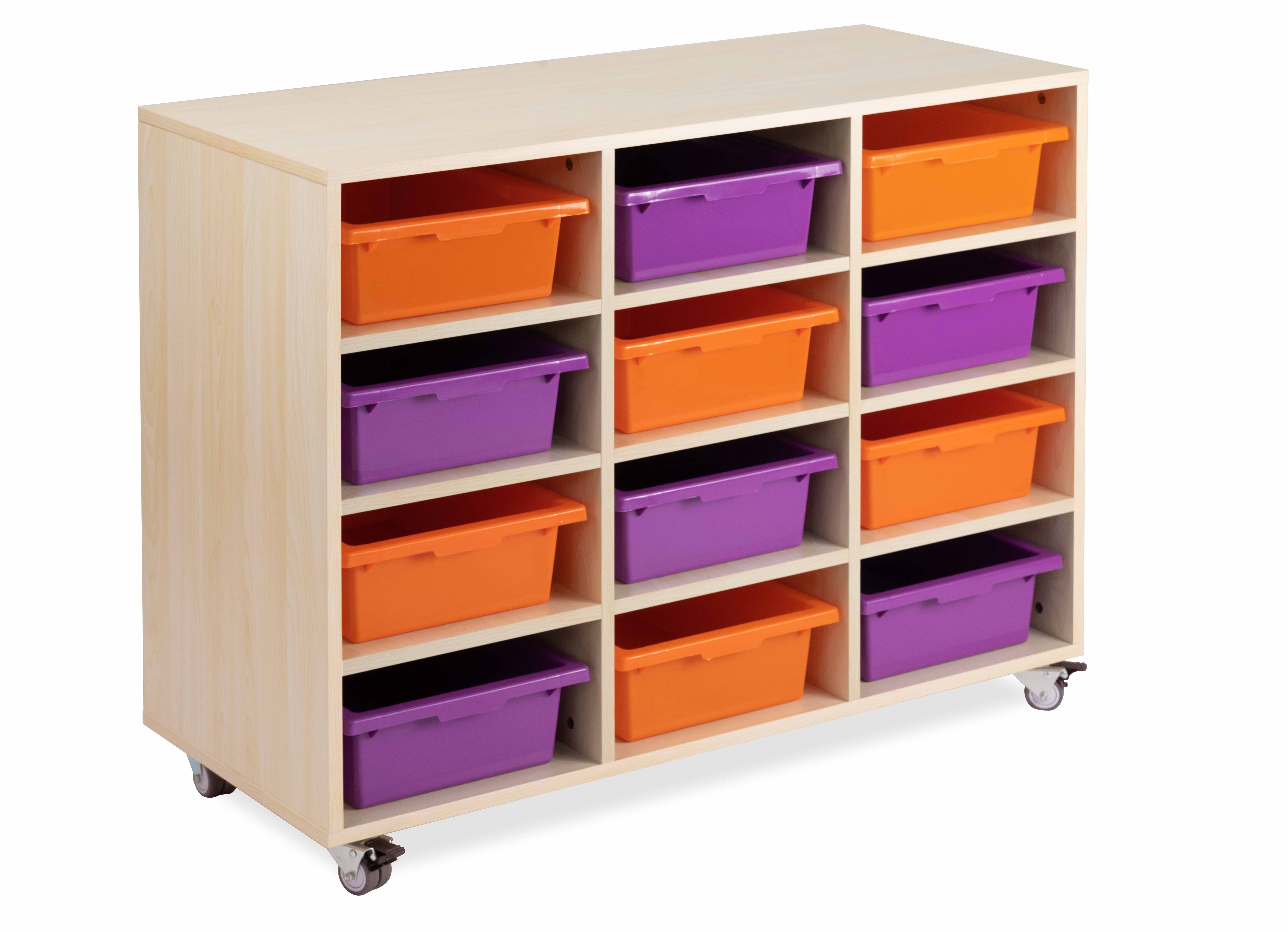 Oak Bay Storage Unit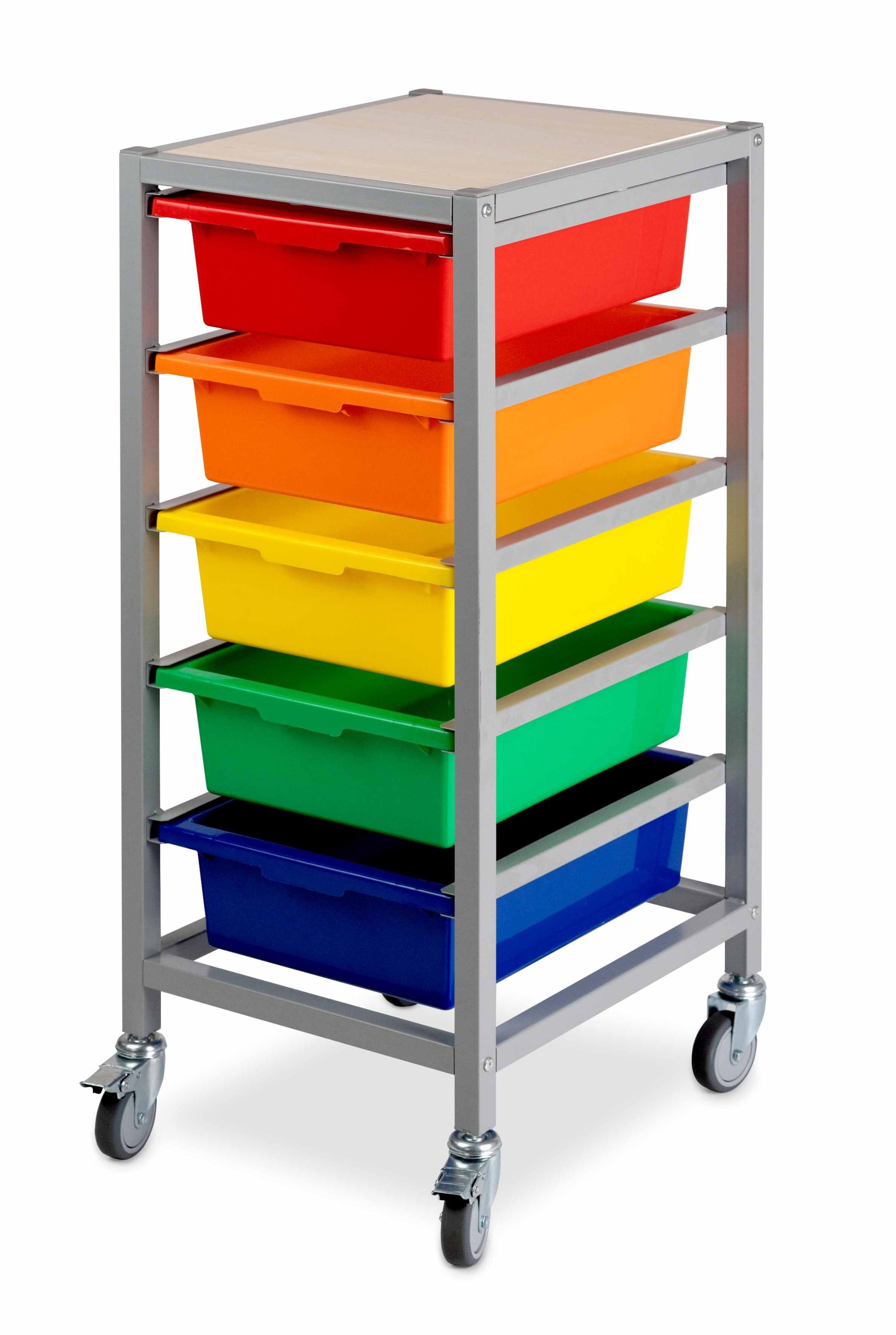 Mobile Tote Tray Trolley
Mobile Tote Tray Trolley *Single Bay Trolly Only*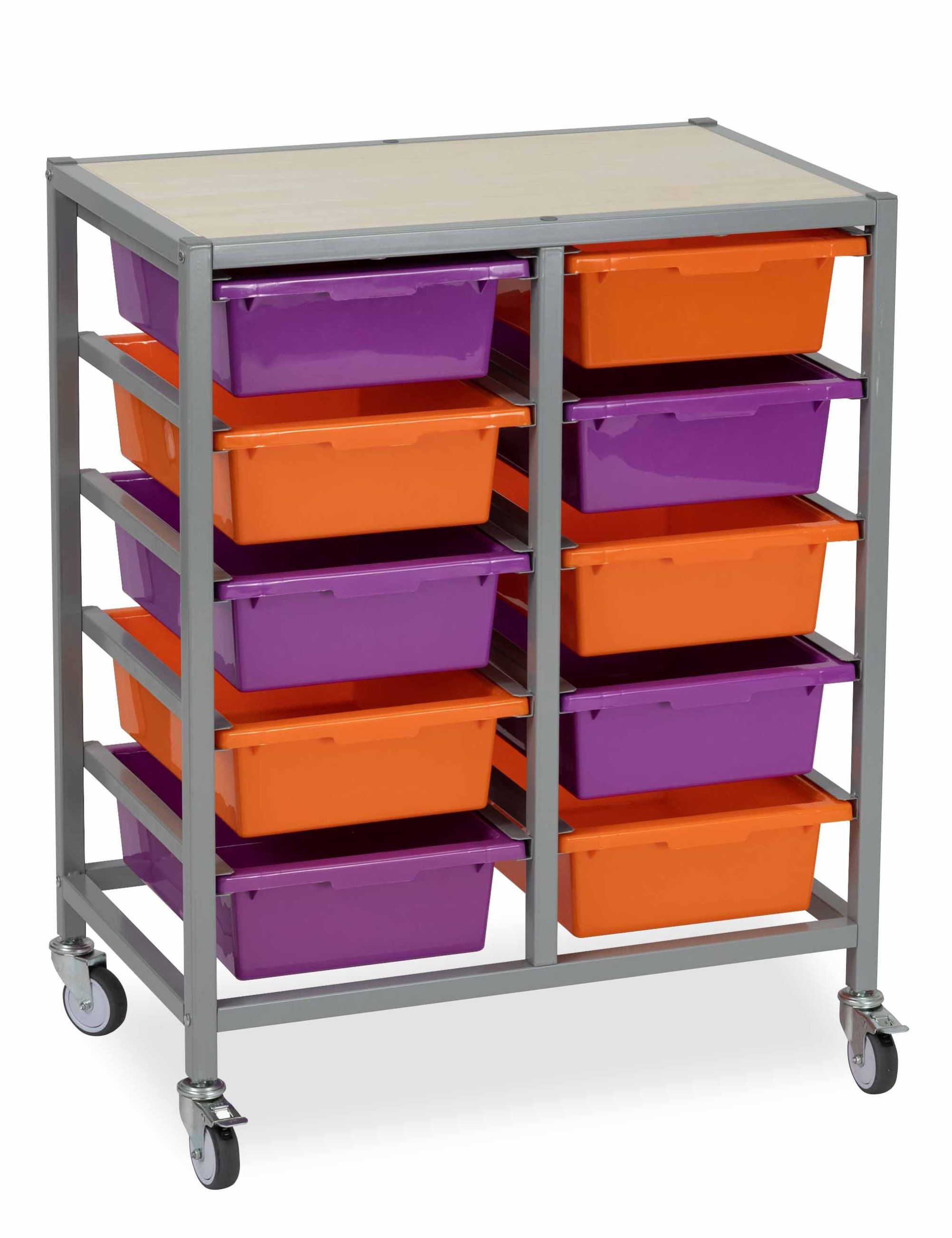 Mobile Tote Tray Trolley *Double Bay inc Tote Trays*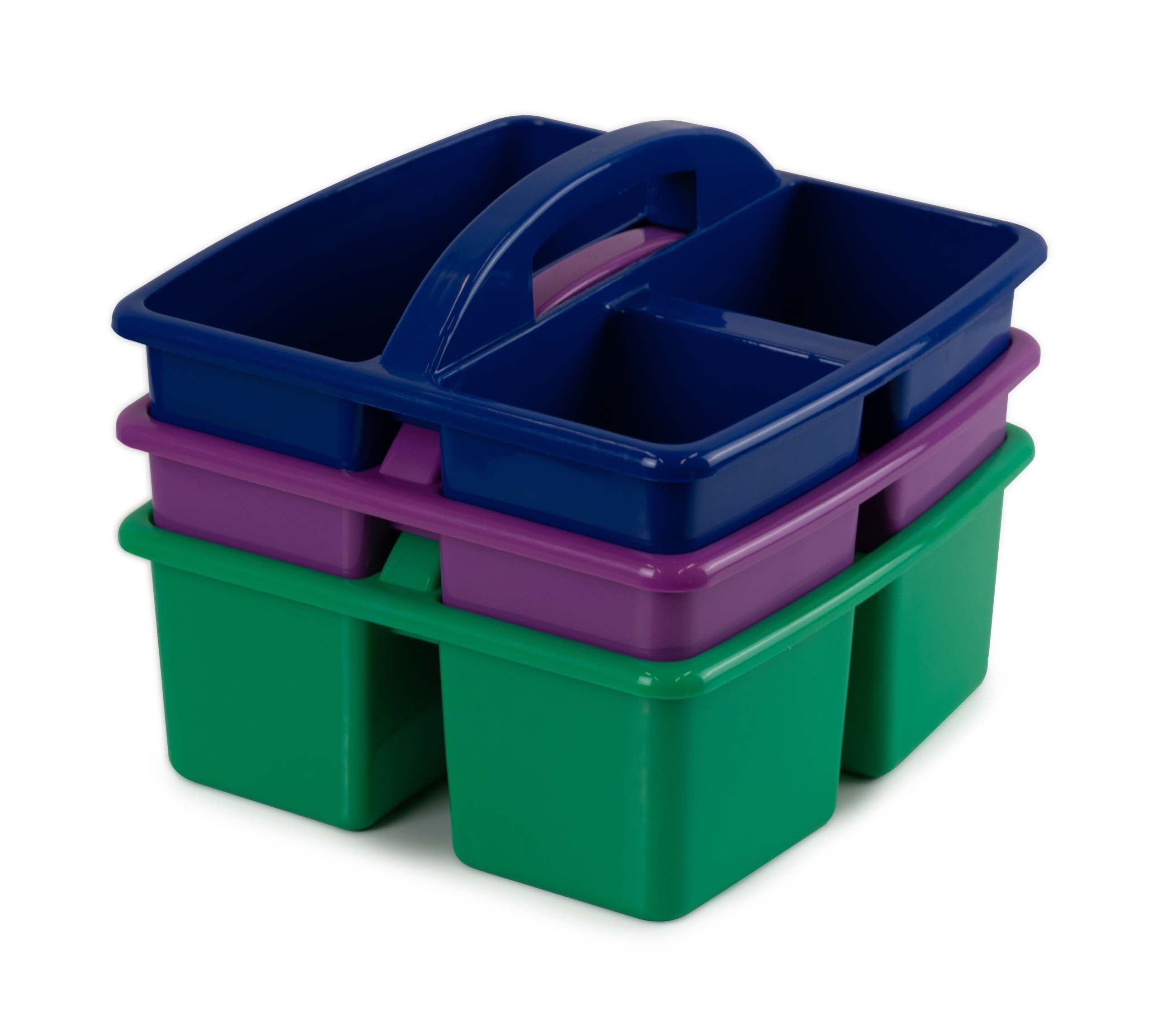 Plastic Caddy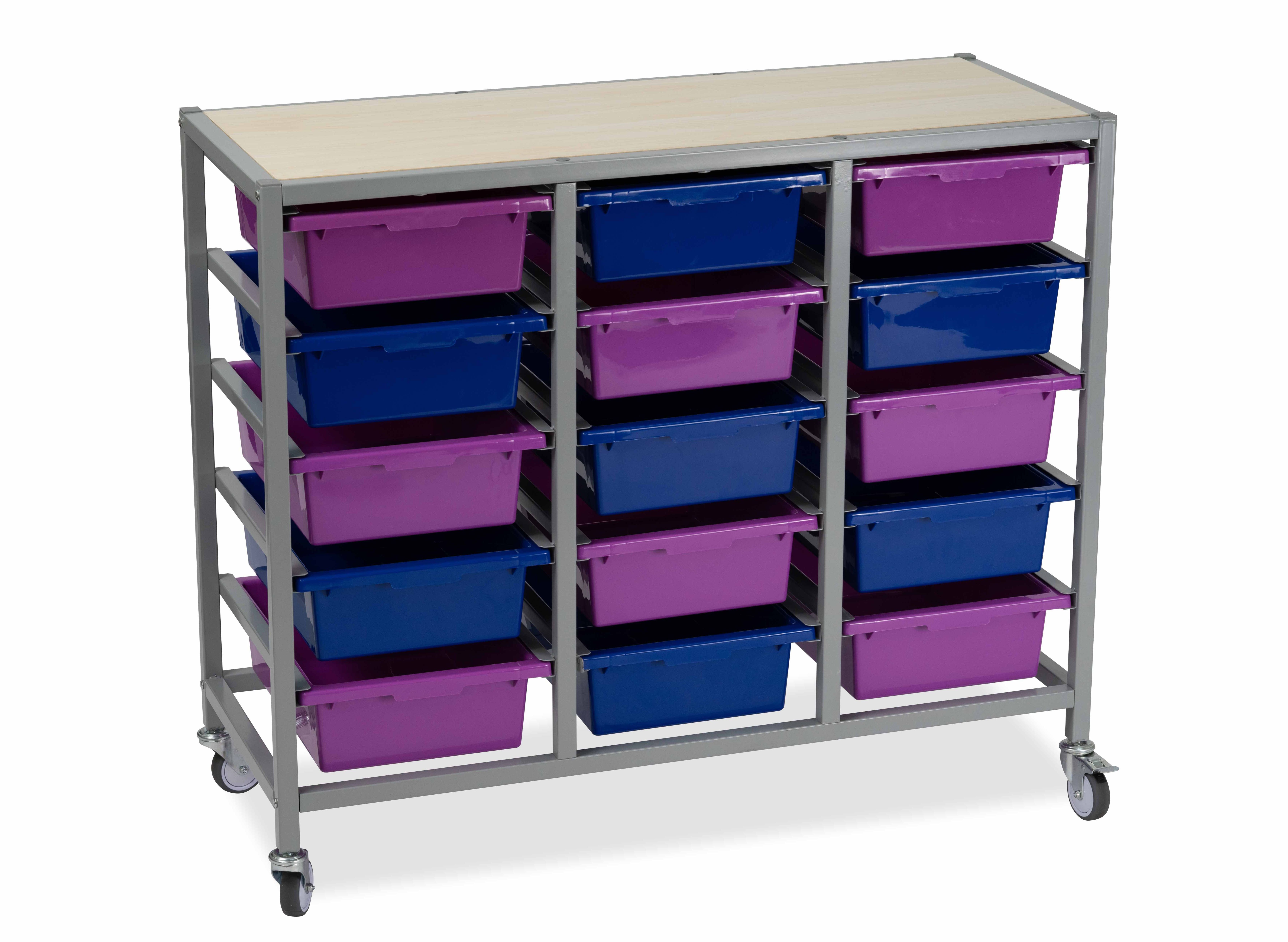 Mobile Tote Tray Trolley *Triple Bay inc Tote Trays*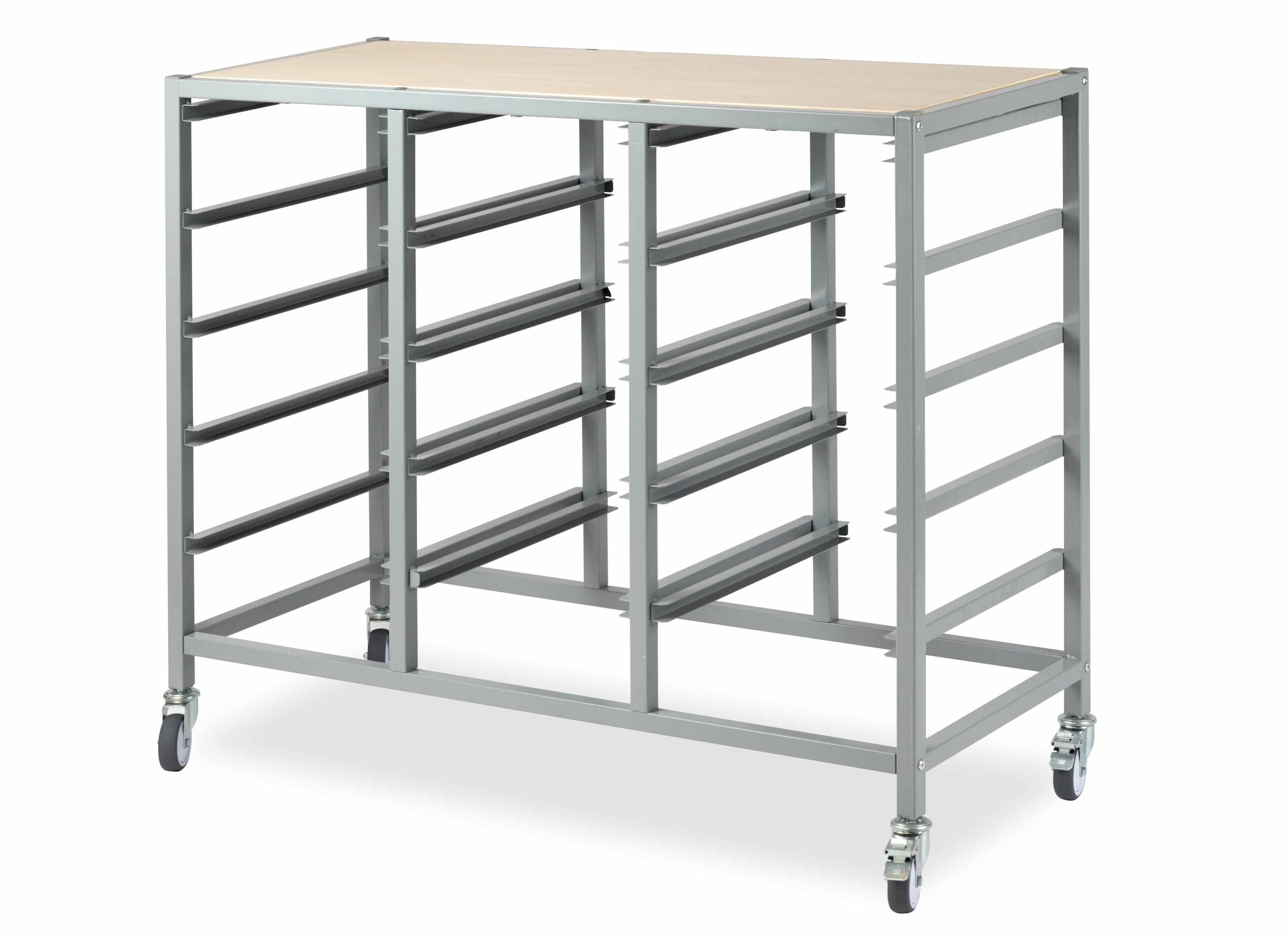 Mobile Tote Tray Trolley *Triple Bay Trolley Only*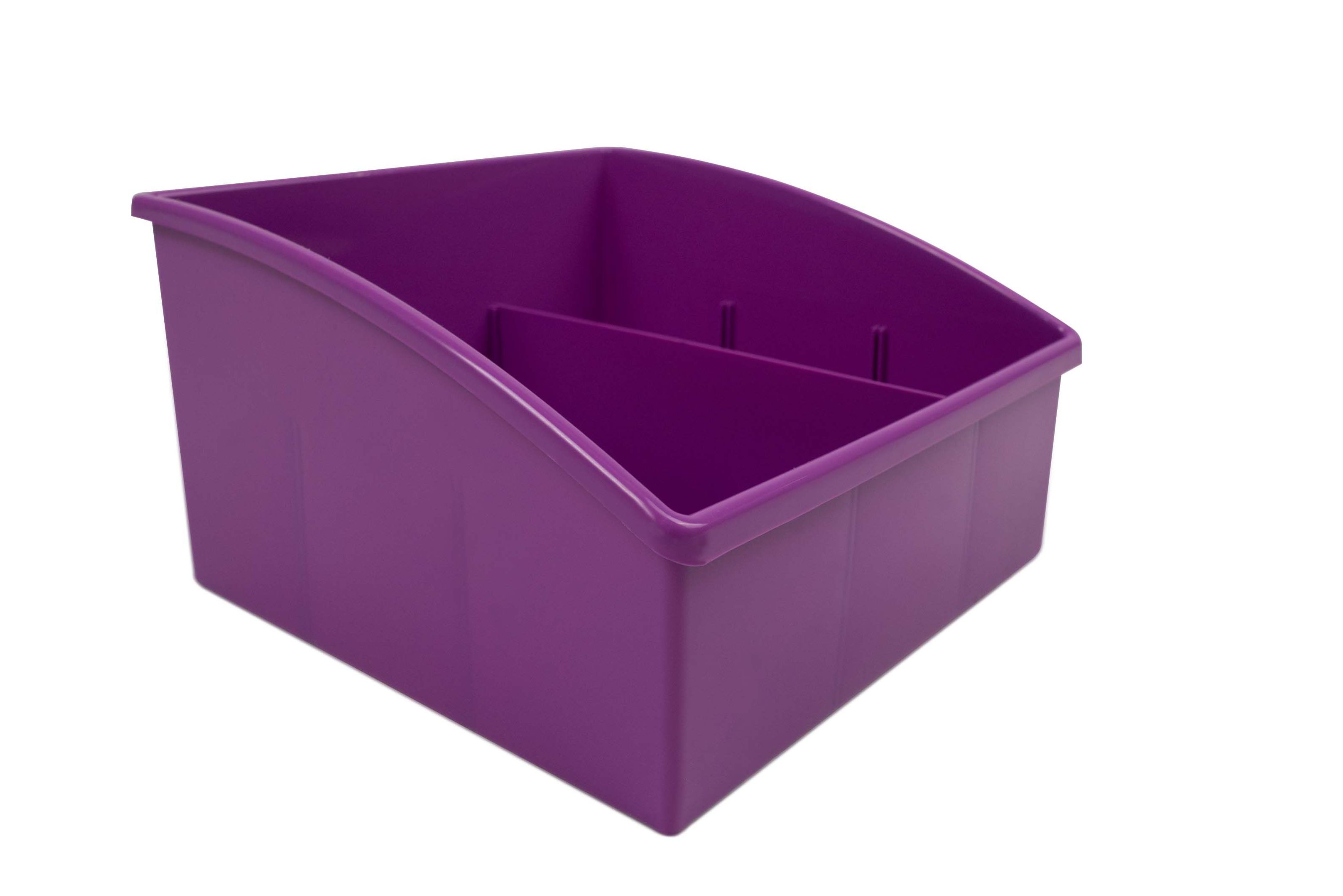 Plastic Reading Tubs *Small*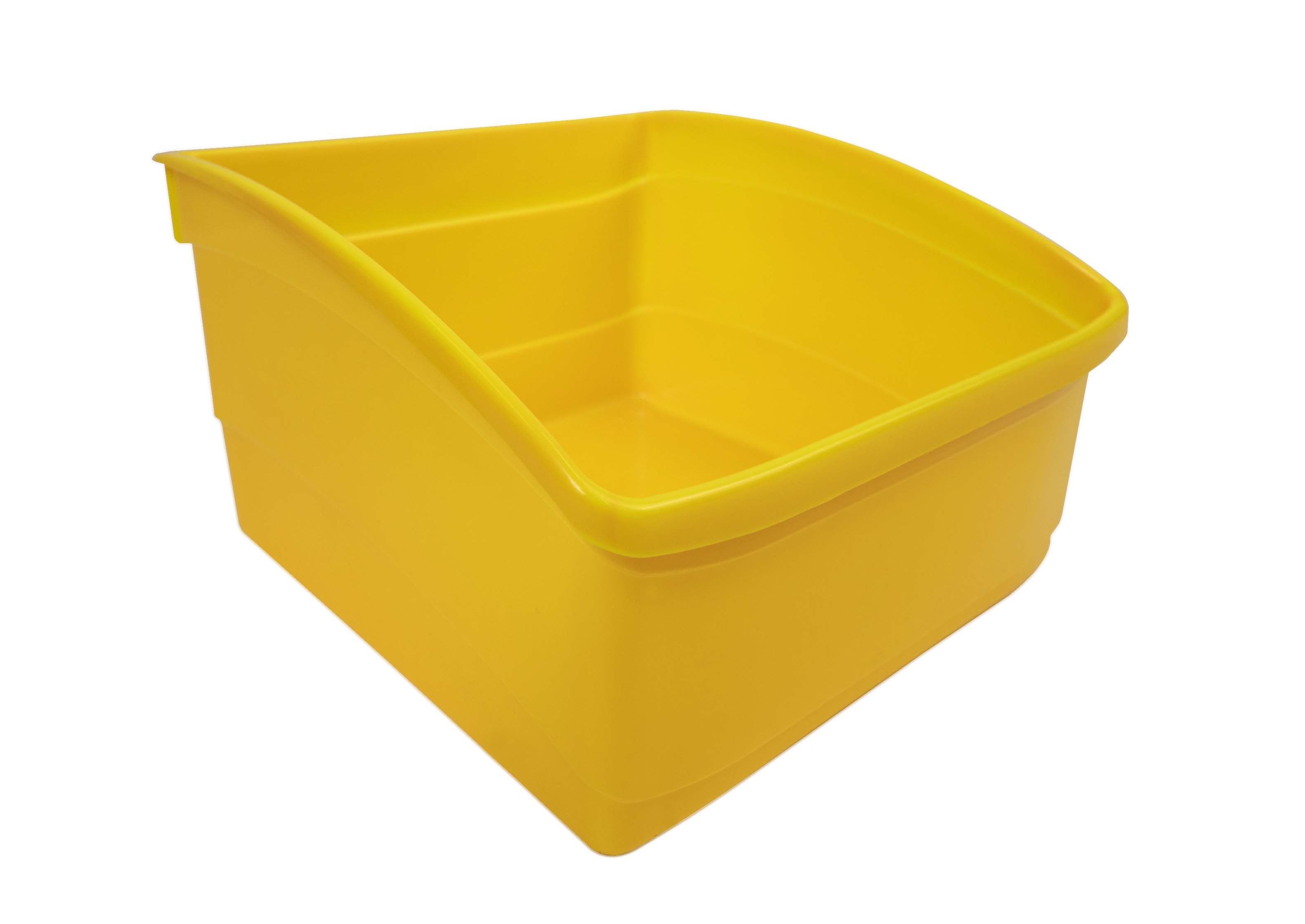 Plastic Reading Tub *Large*
Plastic Reading Tubs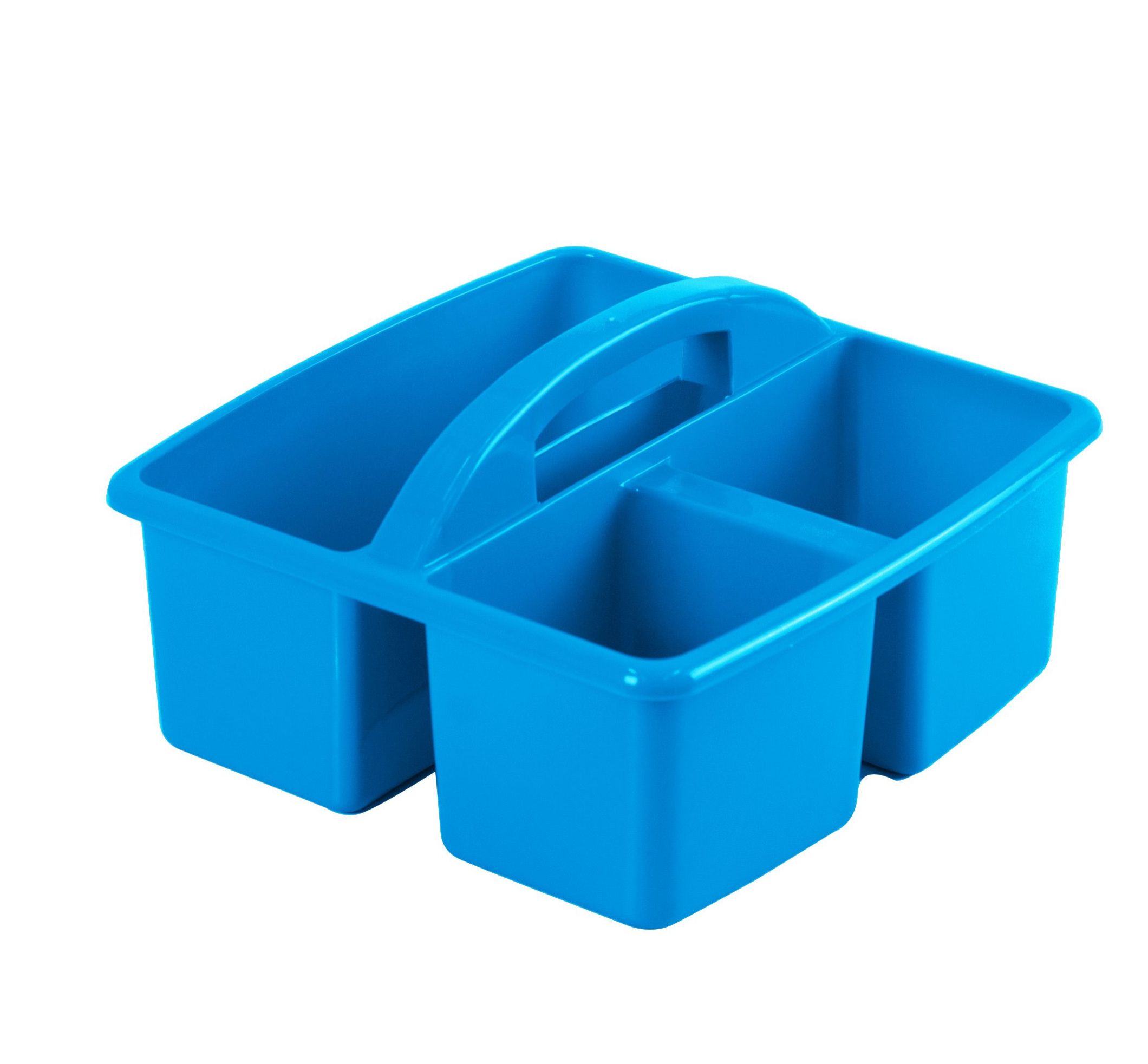 Plastic Caddy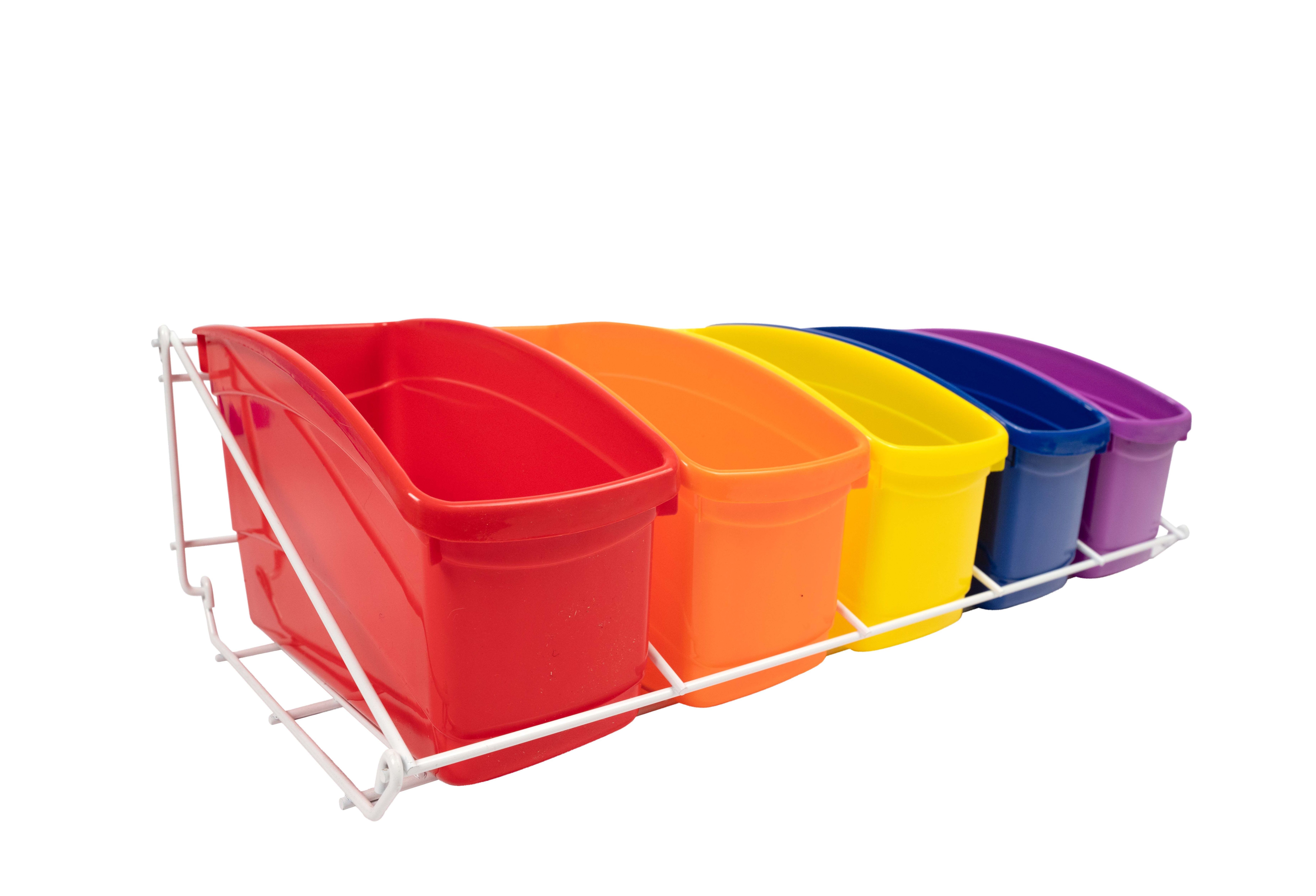 Plastic Book Tubs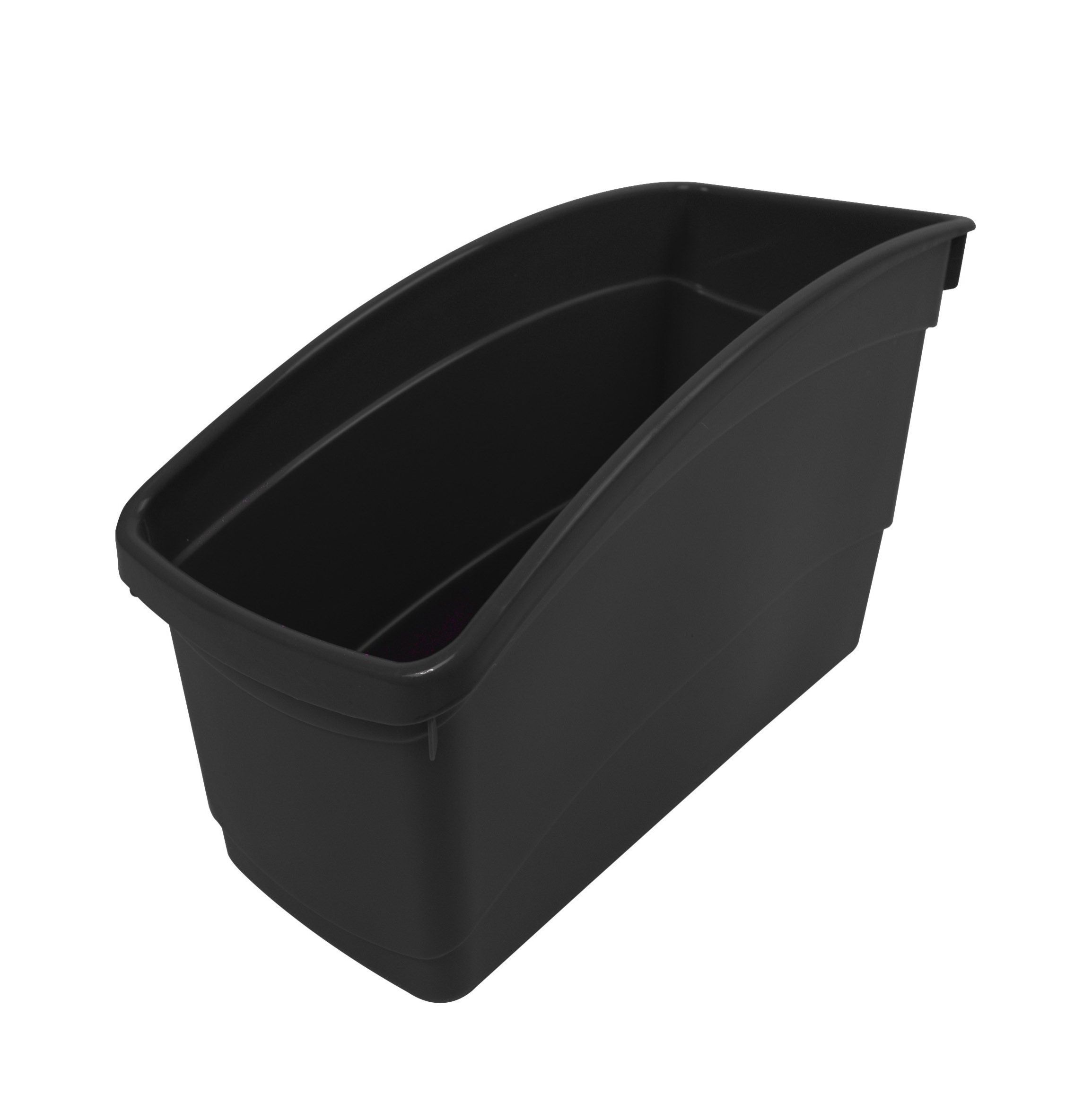 Plastic Book Tub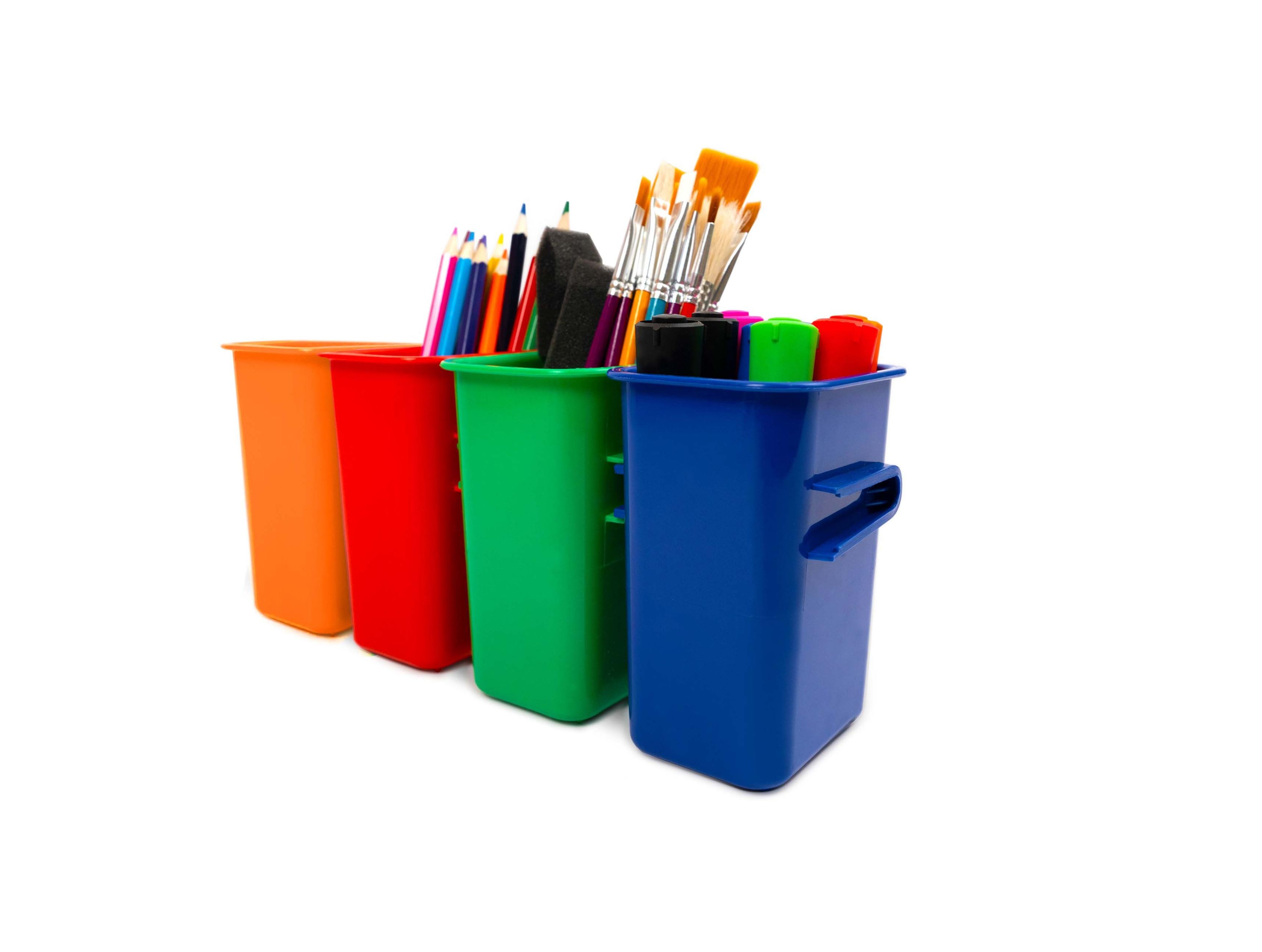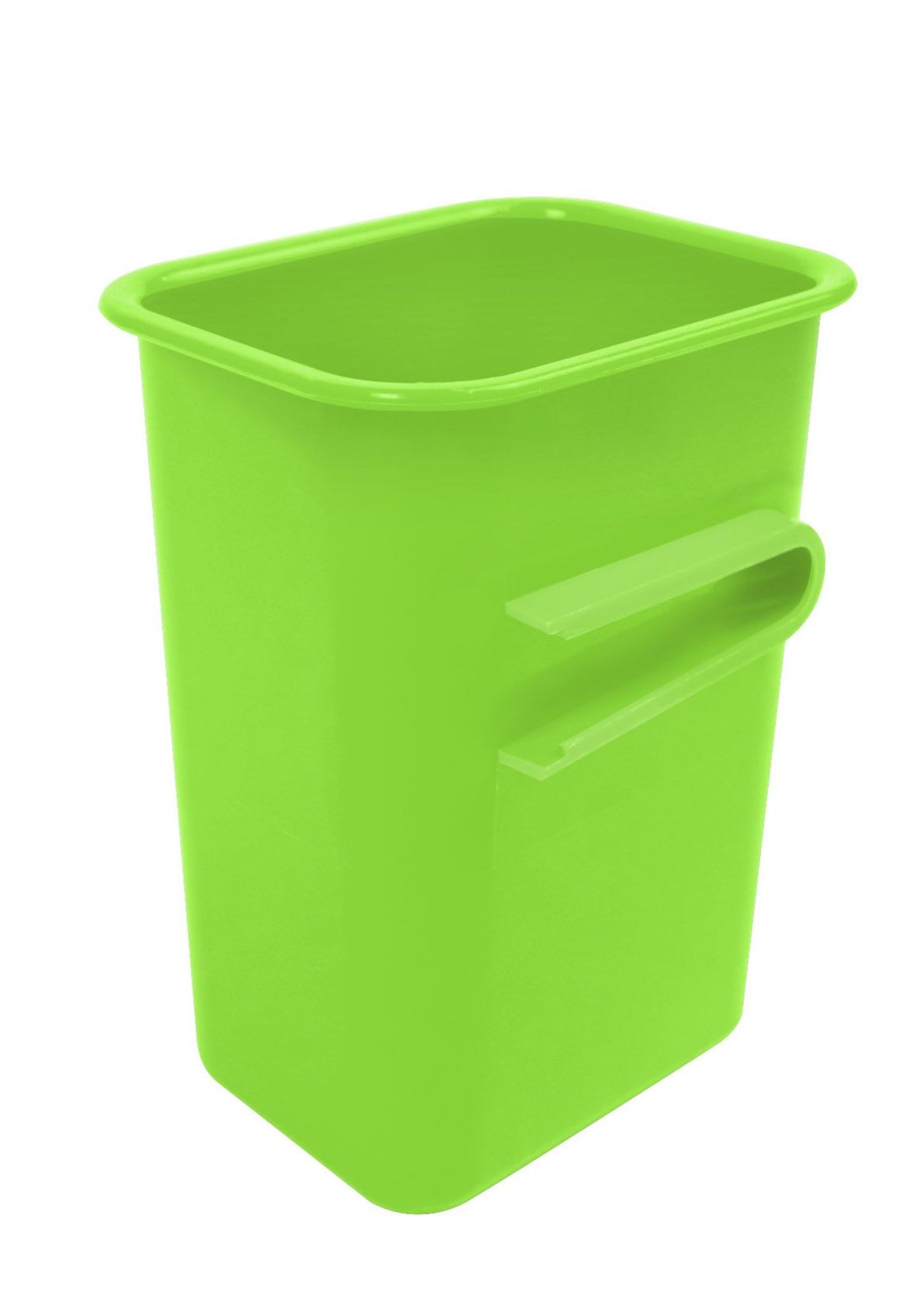 Connector Tubs
Education | Classroom Essentials ✅
Explore our vibrant NEW range of education and classroom essentials including our versatile classroom storage solutions. Effective classroom storage is essential in maintaining collaborative and inspiring learning environments.
Did you know that the use of colours in learning can enhance cognitive function through visual stimulation? Browse our range and pick the right colours for your classroom...

Tote Trays • Perfect for any number of storage applications in the classroom. Available in 11 colours. Tray size: 43cm L x 32cm W x 12.5xcm h. Use alongside our Storage Units and Mobile Trolleys to create the ultimate classroom storage solution.
Oak Bay Storage Unit • Our Oak Wood Laminate Tote Tray Trolley is a versatile storage solution for use with our Tote Trays. Constructed from structural MDF and mounted on lockable castors. Available as 12 or 16 storage unit bays.
Mobile Tote Tray Trolley • Featuring a strong metal frame on castor wheels, these mobile trolleys are the perfect solution to store your Tote Trays. Available with a Oak top finish, you can store either 5, 10 or 15 trays with three designs to choose from.
Plastic Reading Tubs • Safely store A4 & A3 size books or folders with our plastic reading tubs. Available in two tub sizes and in various colourways.
Small Plastic Reading Tub:

Features two dividers which allow you to position side to side, front to back or be removed entirely. Sold as a single tub or in sets of 20 & 40. Available in 10 colourways; red, yellow, blue, green, orange, purple, white, light blue, black & magenta. Tub size: 212mmW x 212mmD x 150mmH.
Large Plastic Reading Tub:

Recommended for safe storage of forward facing books up to A3 in size. Available in 6 bright colours; Blue, Green, Orange, Purple, Red, Yellow. Large Tub Size: 290mmW x 30mmD x 195mmH.
Plastic Caddy • Ideal for classroom storage, these lightweight and bright caddys feature an easy-carry handle and three compartments to store classroom essentials such as markers and brushes. Available in 10 colourways; blue, green, purple, yellow, red, light blue, lime green, magenta, orange. Caddy size: 235mmW x 227mmD x 123mmH.
Plastic Book Tubs • Strong & durable, our plastic book tubs are built to ensure safe storage of taller books and folders with their unique high back design. Available in 10 colours; blue, green, orange, purple, red, yellow, light blue, magenta, black, white. Tub size: 145mmW x 300mmD x 190mmH.
Connector Tubs • Made from a durable and lightweight material, simply combine these Connector Tubs for safe storage or hand them out individually for easy and flexible organisation. Ideal for storage of pencils, markers brushes and all kinds of classroom accessories. Available in 10 colours; blue, green, orange, purple, red, yellow, light blue, magenta, lime green, white. Tub Size: 85mmW x 65mmD x 115mmH.


View pricesCALL US NOW. MULIPLE ITEM DISCOUNTS AVAILABLE FOR SELECTED QUANTITIES.EMAIL: INFO@JUSTBOARDS.COM.AU OR PHONE 1800 654 917