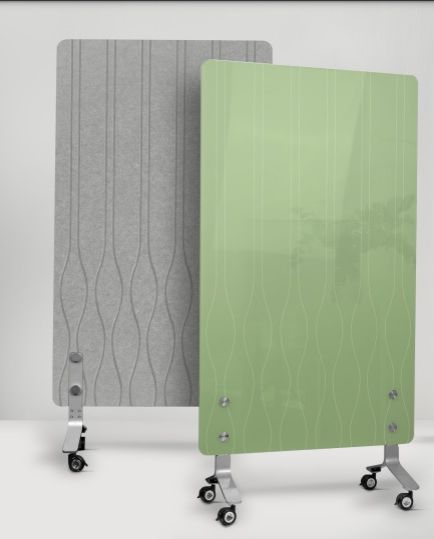 Quiet Glass Mobile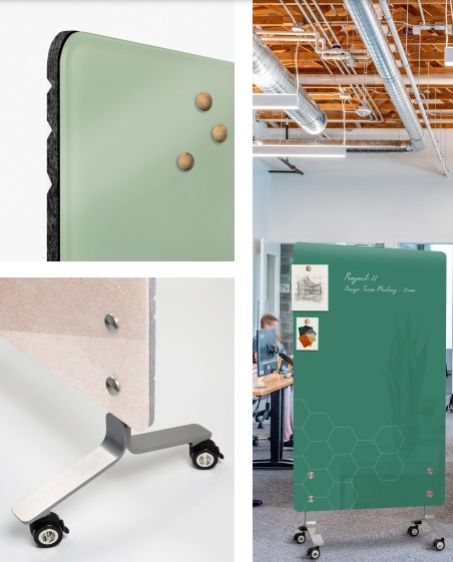 Quiet Glass Mobile
Pantone® Colour Suggestions
Pantone® Colour Suggestions
Glass Graphic Suggestions
Glass Line Overlay Graphic Suggestions (over colour)
Acoustic Sana Suggestions
Groove Pattern Suggestions
Quiet Glass Mobile
Where acoustic meets glass
A Mobile Glass writing board with an acoustic sound absorbent back. Our Quiet Glass Mobile is a fantastic new addition to our product line, offering a combination of aesthetics and functionality!
Featuring our durable toughened, magnetic safety glass which is available in a palette of carefully selected standard pantone colours and graphics. The acoustic component of the Mobile unit is showstopper, with a modern groove surface finish available in 4 standard 12mmm SANA acoustic panel colours.
Price listed below is for a standard design. Would rather create your own? Get in touch with us today and you can customise a mobile unit in your choice of colour and specialist acoustic ranges.
View prices
Features & Benefits:
Size: 900w x 1700h (mm)
Magnetic Glass (must use super strong rare earth magnets)
Endless customisation options