A Buyer's Guide to Purchasing Glassboards Online
Going online to purchase a new whiteboard can be an overwhelming experience. A lot of buyers start off by saying, 'I need a white, rectangular board to write on. How hard can it be to choose one?' But then they find there are a LOT of options, with different materials, features and prices to consider.
If you're interested in buying a premium product, you'll probably quickly hone in on glassboards, for several reasons:
Design – they have a sleek look.
Durability – they can withstand heavy use for many years.
Customisable – they come in a wide range of colours and sizes.
Non-porous – they won't stain or ghost.
Cleanliness – they are the easiest to keep clean.
ROI – they generally have a lifetime surface warranty.
Standard Glass vs Starphire Glass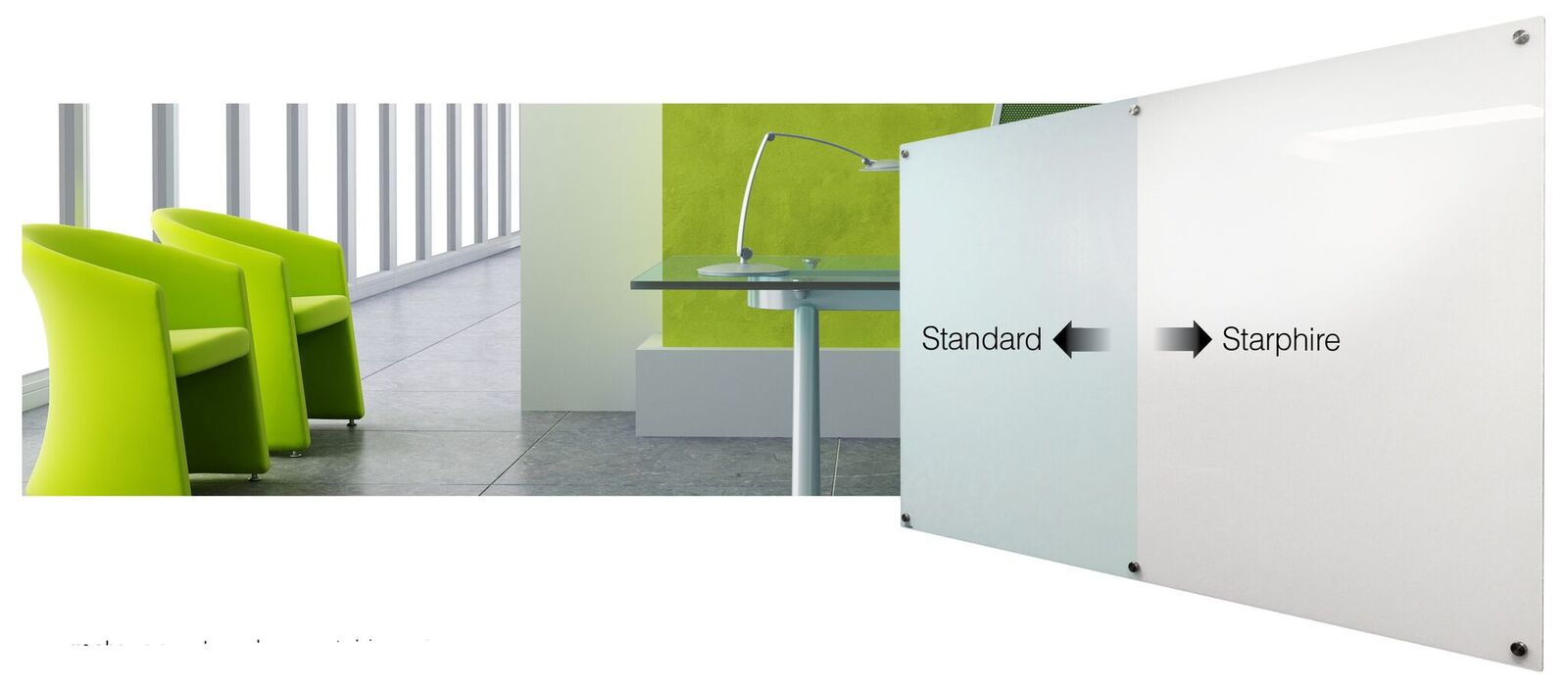 It's common knowledge that glassboards have replaced whiteboards as the preeminent mode for a presenter to demonstrate or display information to a group, in the same way that whiteboards replaced blackboards.
What's not so commonly known is that there are two types of glass available when choosing a glassboard – standard glass and starphire glass.
All glass is made from a variety of sand called silica sand, which has varying amounts of iron in it. The purity level of the sand determines what kind of glass is produced.
If the sand has a high or medium level of iron in it, the glass produced is called standard glass and will have a greenish tinge.
On the other hand, if low-iron silica sand is used to make glass, it's called starphire glass, or water clear glass, which gives the glass a cleaner, more sparkly look.
The Benefits of Starphire Glassboards
1. Clear vs Ultra-clear
While standard glass is rated as 'clear glass', starphire glass is rated as 'ultra-clear.' As the names suggest, starphire has the edge when it comes to comparisons regarding clarity and brilliance. If you're the type of buyer that puts a high emphasis on quality, then starphire is the right choice.
2. Colour matching
A lot of buyers choose to have a coloured glassboard. The green tint in standard glass distorts colour, which is a problem if you need to colour match your glassboard to painted fittings or to the colour scheme in a room.
Starphire glass has high fidelity colour transmission. Because you start with a clearer, more transparent canvas, you'll end up with a finished product in the exact shade you want.
3. Creating the right impression
Having a great office design plays an integral part in the success of any business. It helps set the right tone with employees and creates a good first impression on potential clients.
When you're refurbishing or updating your office, and you're choosing a new glassboard, remember the maxim: 'Extraordinary businesses deserve extraordinary products.' Why settle for ordinary when extraordinary is not much more expensive?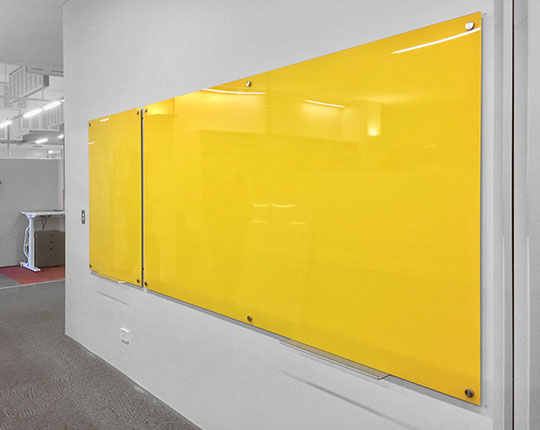 Choosing the Right Supplier
If you decide to go ahead with purchasing a starphire glassboard, there are two important questions to ask:
Am I buying from a legitimate business?
And if so, is it a business that specialises in producing this type of glassboard?
Protecting Your Online Shopping Rights
Online shopping is full of pitfalls. You need to make sure the business you're buying from is trading ethically. The Australian Competition and Consumer Commission (ACCC) has a good list of guidelines on its website.
JustBoards meets all ACCC guidelines. They're strongly committed to ethical trading and protecting the interests and safety of their buyers:
√ They ensure their glassboards meet Australian safety regulations. They conform to the AS/NZS 2208:1996 Safety Glazing Materials in Buildings Standard.
√ They will never mislead you or hide costs, or any other details. All of their prices and relevant information is fully and transparently displayed on their website.
√ JustBoards rightly enjoys a stellar reputation for customer service. All your rights around repair, refund, replacement, compensation or cancellation are fully and automatically guaranteed.
Finding a Specialist
When you're looking to buy an ultra-premium product, it makes sense to find and shop with a business that specialises in that product.
JustBoards designer glassboards are only available in starphire glass. As specialists, they've developed an unparalleled knowledge of current best practices and options when it comes to manufacturing, packaging and shipping starphire glassboards:
√ Every designer board is made to order.
√ All edges are polished and all corners are rounded.
√ Your choice between magnetic and non-magnetic glass.
√ Available in any Dulux colour.
√ Fittings are supplied to your specifications – standard chrome or colour matched.
√ Easy installation.
Justboards have the expertise to provide you with your perfect glassboard solution. Join the thousands of satisfied clients who are thrilled with their JustBoards starphire glassboards.
The best thing about JustBoards is that they offer specialist experience and quality without the specialist price.
Why choose a JustBoards premium glassboard?
JustBoards will help you find the best solutions. We offer Australia wide delivery to your door. Contact us today on 1800 654 917 or at info@justboards.com.au.