How A Black Whiteboard Helped My Business
My name's Michelle and I run a small café on the north side of Brisbane. A few years ago, I decided to start my own business and was lucky to find a lovely little space.
As soon as I walked in, I could picture a thriving business and knew I'd found my ideal spot.
Right from the beginning, I tried to create a home away from home for my customers. I was an ordinary woman doing her utmost to provide an extraordinary service.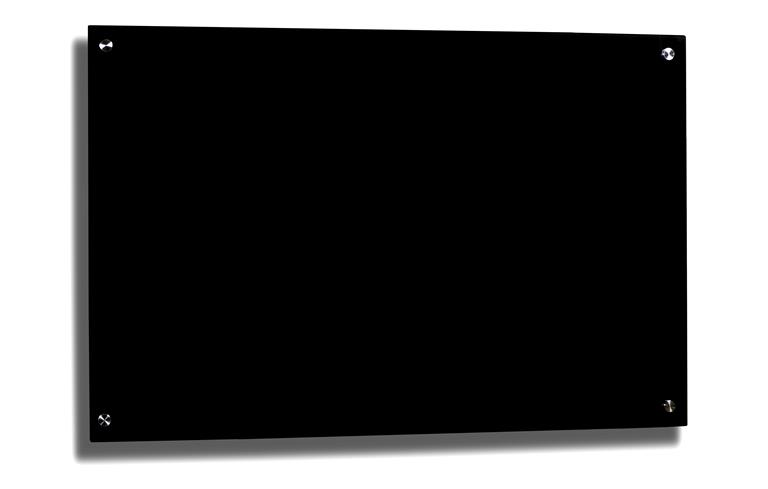 And from the smiles that my regulars always wore, I knew I was doing something right.
But I didn't do everything right. I found that there was sometimes a better way of doing things than I first thought. And I want to share one of my learning experiences with you.
One of the first things I decided to do was to have a certain kind of style – to pizzazz up the joint if you like – lights from a 1920's movie theatre foyer, a counter with an exquisite Makrana white marble top…
and a blackboard menu with some high-quality artwork, with different coloured chalk for the meals, cakes and drinks.
I really wanted to have a menu with a black background, to fit in with the colours in the décor I chose.
I'd seen blackboard menus before – they'd looked amazing and I thought the colours really popped.
So, I bought a large blackboard and placed it in a prominent position over the counter. My daughter studies art, so I asked her to come up with a design that would be a talking point with customers.
When she was finished, it was exactly what I'd wanted. The customers were happy, I was happy, everyone was happy…
Then…
Trouble.
There were two problems.
One was that I had to raise my prices – which meant I had to make some changes to the blackboard.
The chalk was hard to erase and when my daughter tried to change the prices, there was some residue left behind from the old numbers. So, it didn't look anywhere near as nice as before. And I didn't have the heart to ask her to start over.
The other problem was that over time, the blackboard's blackness and the chalk colours got duller, which means they didn't 'pop' as much as it used to.
I was at a loss about what to do…
One of my customers noticed me looking down one day and asked me what was up. I asked her to look at the blackboard menu – and she quickly understood.
She suggested I look at purchasing a black whiteboard – to keep the same black colour scheme, but without the same hassles. She had one at her business and she suggested I come and have a look.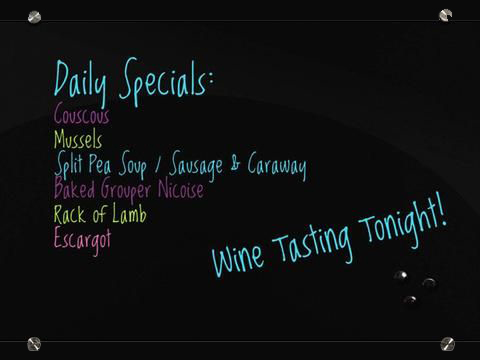 Well, she was absolutely spot on with her advice. The difference between the black whiteboard and my blackboard was like night and day.
Her black whiteboard also known as a Glassboard had a starphire glass finish and the blackness had a much richer colour than my blackboard ever did. And on top of that, the luminescent Fluoro marker pens were amazing – the colours 'popped' a lot more than the standard chalk.
And when I tried to erase pen marks, no residue….
So, it was a no brainer. I knew that a black whiteboard was a must and definitely going to be my next business purchase.
I did an online search and quickly found a couple of options.
JustBoards was the second company I called, and I was very impressed with them right away.
The first company were polite enough, but when I asked for some advice, they tried to give the shortest answer possible. JustBoards were willing to spend some time on the phone with me to talk about options and their advice was really invaluable.
The other thing I really liked was that they offered free delivery – whereas, the first company wanted to charge me an arm and a leg. So, no prizes for guessing who I decided to go with…
As I'm writing, I'm looking up at my new menu behind my Makrana white marble countertop. I'm smiling because I know I made the right decision – to buy a black whiteboard and to buy it from JustBoards.
Why choose a JustBoards whiteboard?
JustBoards will help you find the best solutions. We offer Australia wide delivery to your door. Contact us today on 1800 654 917 or at info@justboards.com.au