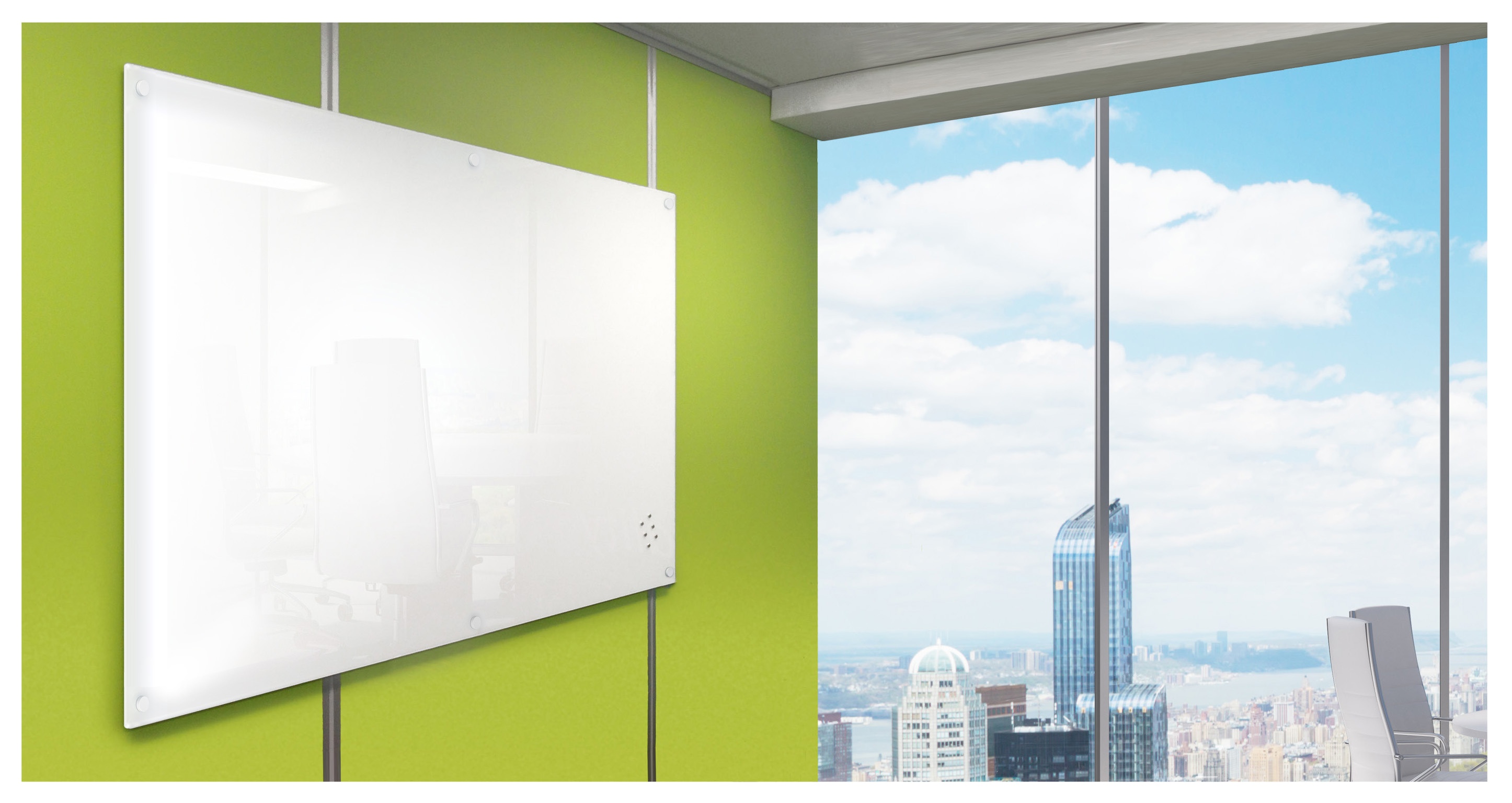 White Magnetic Glassboard
White Magnetic Glassboard *White Fittings*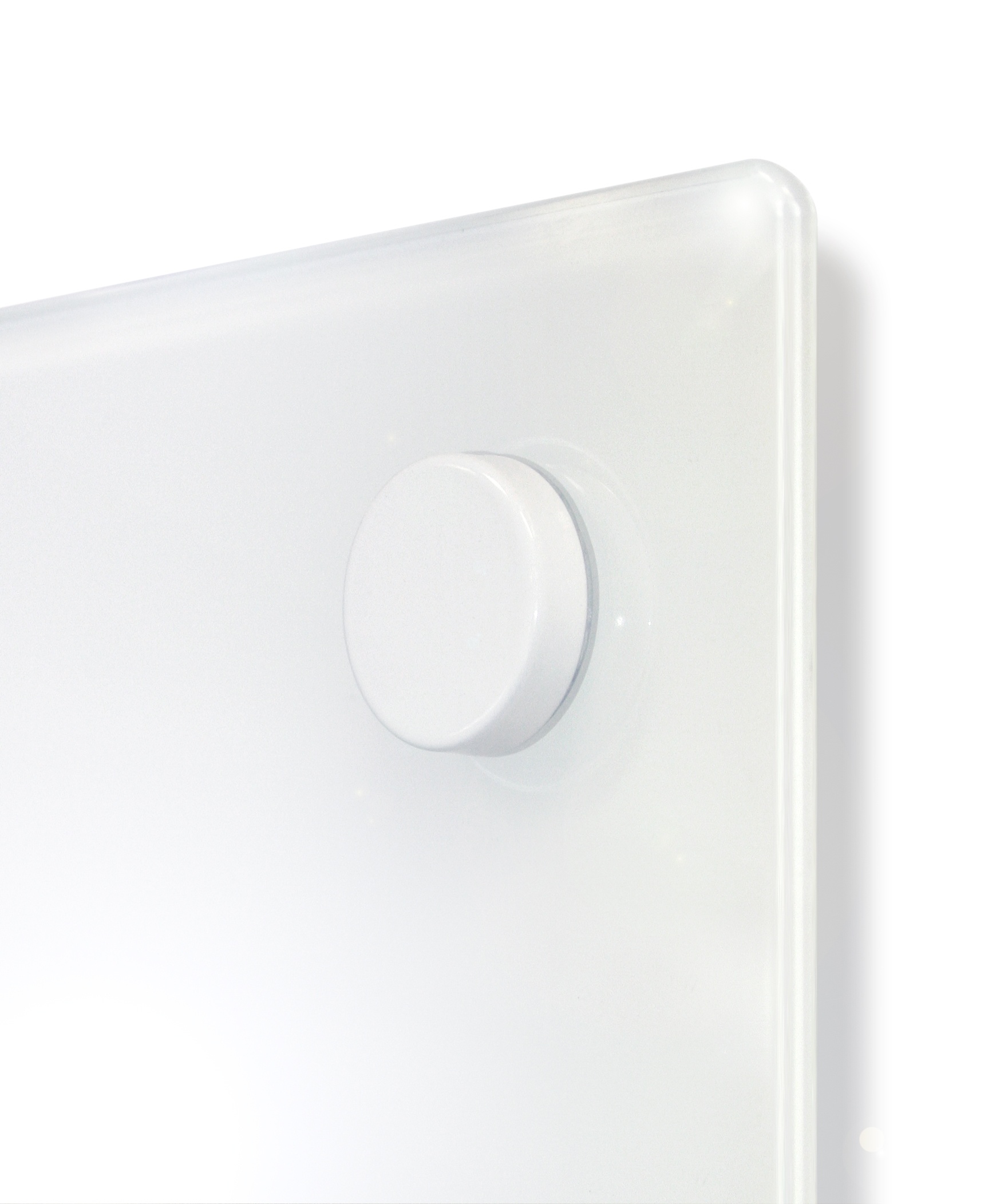 Magnetic Glassboard *White Fittings*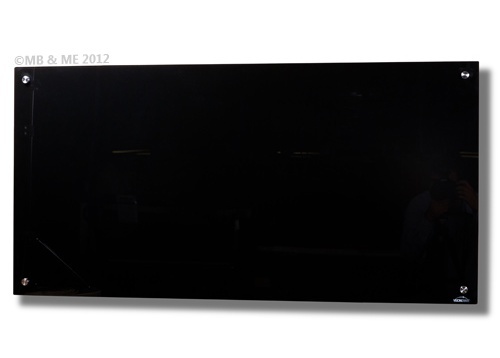 Black Magnetic Glassboard *Silver Fittings*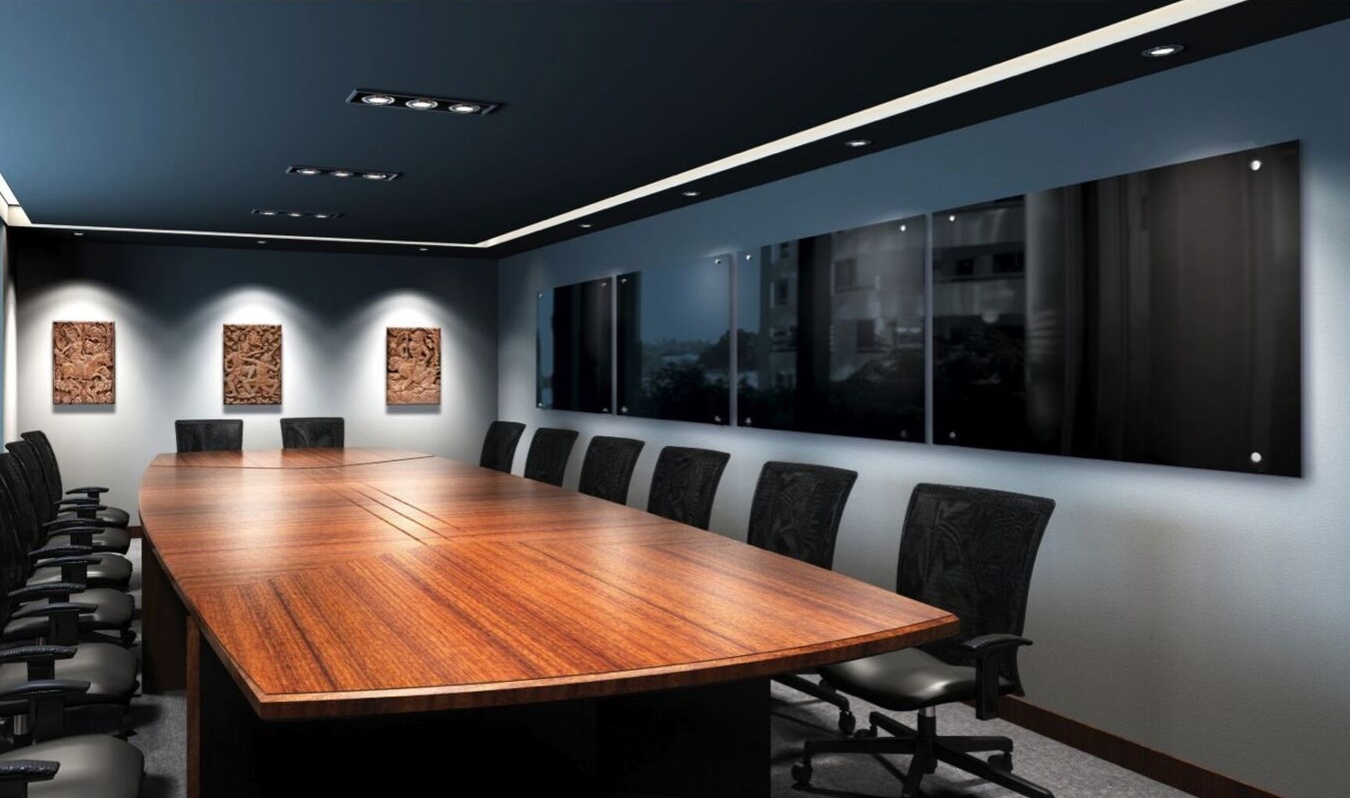 Multiple Black Magnetic Glassboard *Silver Fittings*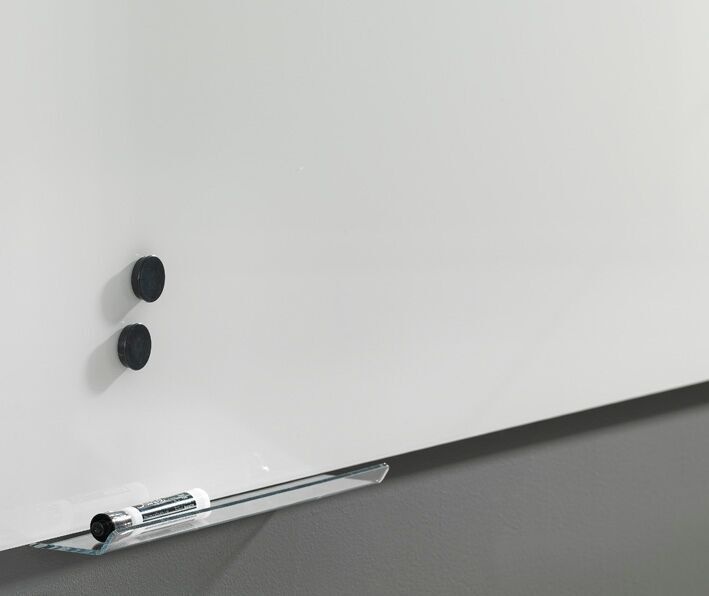 Clear Perspex Pen Tray for GlassBoard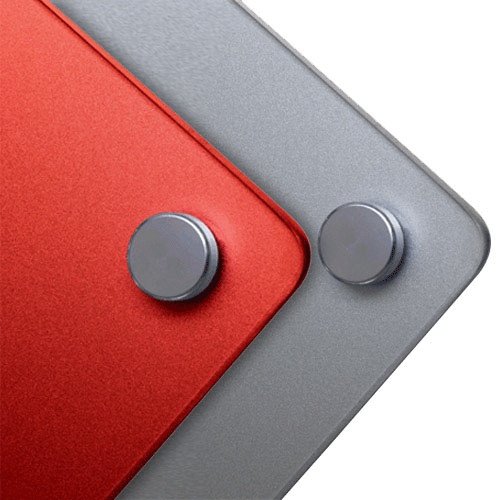 Red & Silver Designer GlassBoards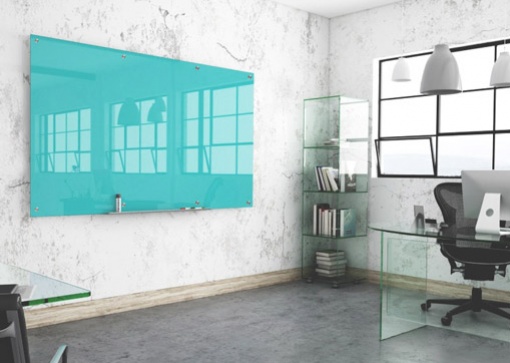 Designer Colour Glassboard - Turquoise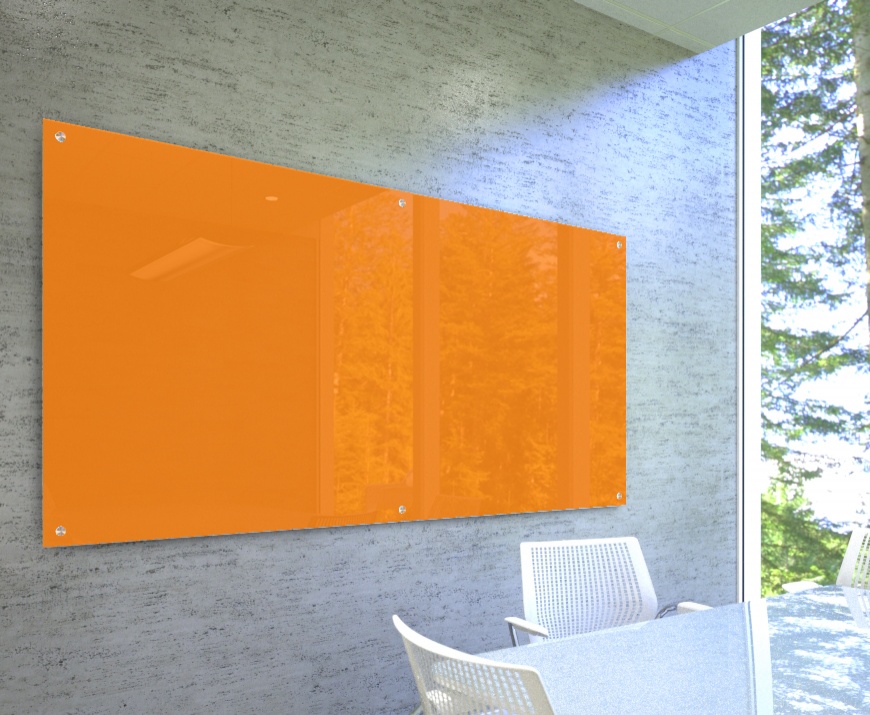 Designer Colour Glassboard - Orange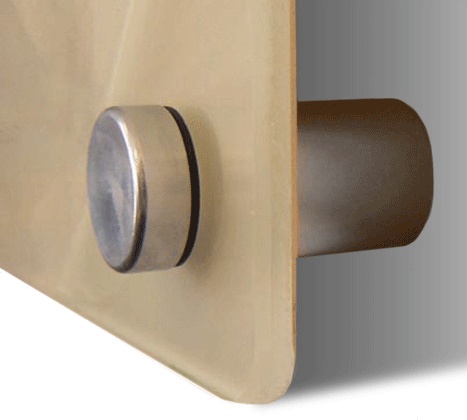 Designer Glassboard Corner Piece *Silver Fittings*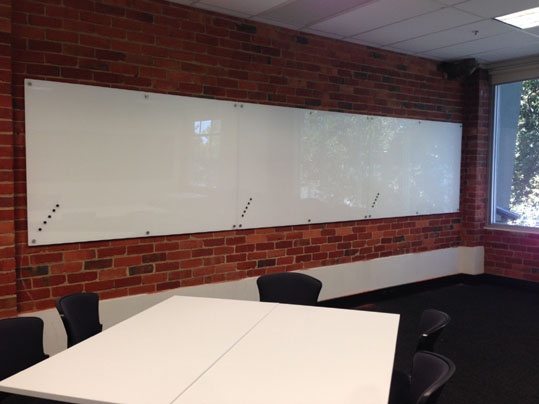 White Magnetic Glassboard Wall *Silver Fittings*
Glass WhiteBoards - The writing board of the future ✅
CALL US NOW 1800 654 917 .... TO GET THE BEST WHITEBOARD DEALS FOR ALL YOUR NEEDS
Multiple Item Purchase Rebates apply
Select REQUEST INVOICE/QUOTE in the cart if applicable.
---
Magnetic Glassboards ✅ are a relatively new item in the Whiteboard market. They differ from traditional Whiteboards in that they present a tempered glass surface on which to write. The clean look of a Glass Whiteboard combines with the ability to use super strong magnets* to hold memos on the surface. A great tool for schools, universities, clubs, factories, offices, hospitals, medical centres, day care facilities and much more. Glassboards offer a stylish & more modern alternative to the conventional Whiteboard or Blackboard. The superior, non porous surface will never stain or ghost and comes with a lifetime (25 year) Warranty under normal use and conditions.
Our Lumiere, Arc and Designer Colour GlassBoards Conform to: AS/NZS 2208:1996
Safety Glazing Materials In Buildings Standard
All Glassboards can be mounted either Portrait or Landscape Orientation. Boards 1500 x 900 and smaller come with 4 fixtures, 1800 x 1200 include 6 fixtures and 2100 x 1200 & 2400 x 1200 Glassboards will have a total of 8 Fixtures supplied to ensure sturdy Installation. Conforms to: AS/NZS 2208:1996. Safety Glazing Materials In Buildings Standard
Standard Dry-Erase Markers are suitable for White Glassboards. Black Glassboards come with a BONUS pack of Fluro Markers which are ideal for writing on the Black Boards.
Clear Glassboards or Custom Printed Glassboards with Logos and other Artwork can also be supplied on request
*Due to the thickness of the glass, super strong rare earth magnets are required for use on all Glassboards. Standard Fridge Magnets are not compatible.
Magnetic Glass WhiteBoards
9 sizes in White and 2 sizes in Black

White Glassboards supplied with WHITE Fittings

Black Glassboards supplied with SILVER Fittings

BONUS Perspex Pen Tray and 4 Magnets supplied with each board
Designer Custom & Colour GlassBoards
Available in your choice of any Dulux colour (refer to dulux website)

Custom Sizes on Request

Available in Standard (slight green tinge) or Starphire Glass

Available Magnetic or Non-magnetic
FAQ about our Magnetic Glassboards
1. How does Glass get magnetic capabilities?
To make a Magnetic Glassboard, a steel sheet coated with a chosen colour, is laminated on the back of a sheet of tempered glass. The tempered glass sheet does not in itself have magnetic properties.

Glassboards

require

the use of super strong rare earth magnets as t

hey have the deep magnetic field needed to penetrate the 4-6mm thick glass through to the steel backing. Ordinary fridge magnets do not have sufficient depth of flux.


2. Are Glassboards more durable than Whiteboards?



Adding to the appealing, distinctive look of a Magnetic Whiteboard, the strength, durability and premium writing and cleanup properties on our Glassboards provide superior long term return on investment. Magnetic Glassboards will never ghost or stain like a traditional Whiteboards can do over time. The appearance of a Magnetic Glassboard can transform the feel of a dull room and add a touch of class to all areas with their unique stainless steel stand off fixings.
Interior Decorators - please note that magnetic glassboards proudly feature a discrete TradeMark in bottom right corner
---
Satisfied customers in

Melbourne , Sydney

,

Brisbane

,

Perth

,

Adelaide

,

Hobart

,

Darwin

,

Canberra

,

Gold Coast

,

Ipswich

,
Sunshine Coast

,

Noosa

,

Nambour

,

Caloundra

,

Gympie

,

Maryborough , Hervey Bay

, Bundaberg , Townsville , Cairns , Newcastle