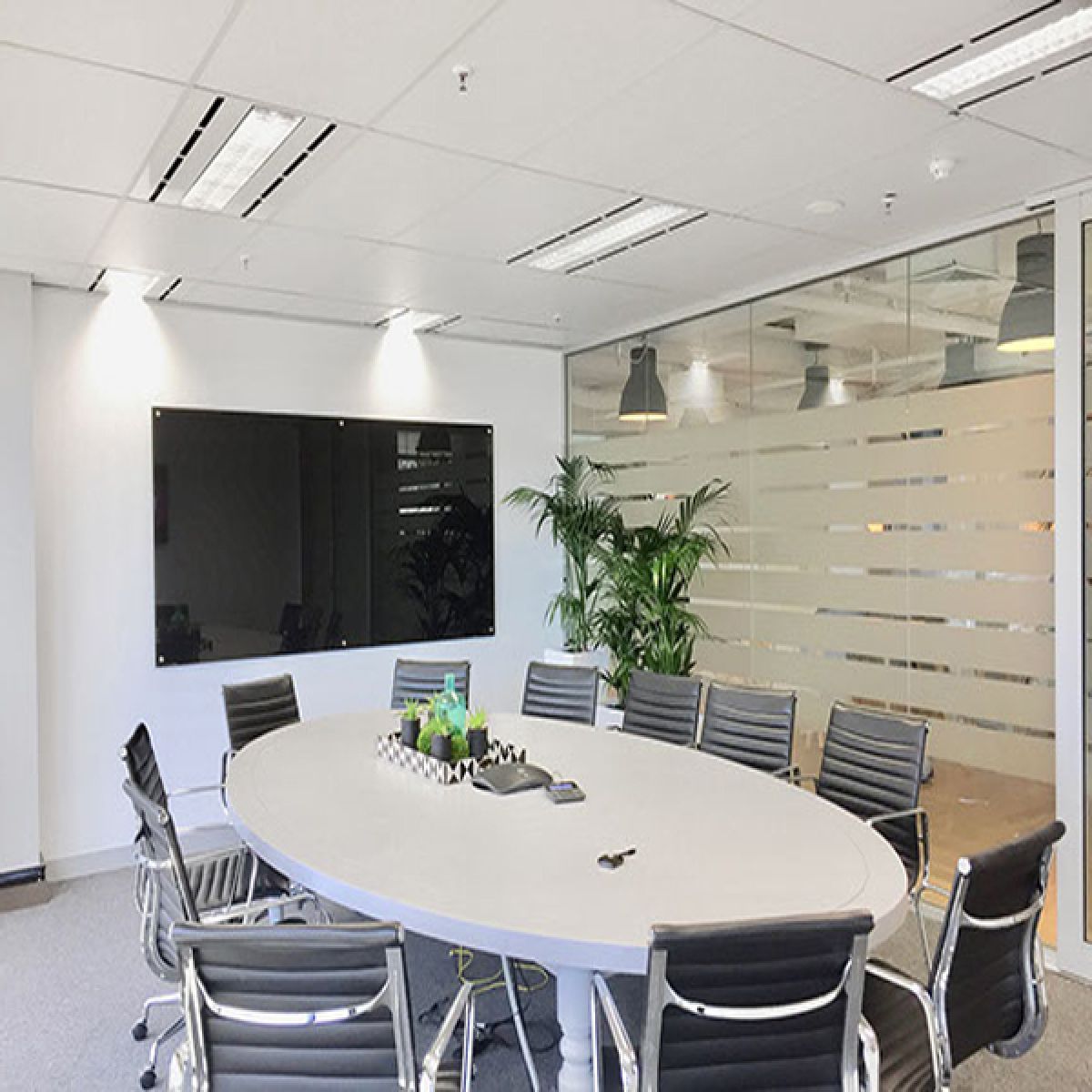 Glassboards Best on the Sunshine Coast Free Delivery on Orders $150 and above
Designed to blend seamlessly with any decor, the eco friendly, brilliant Starphire or Standard Glass has a non-porous surface which is used on our range of Magnetic or Designer Colour Glassboards. A more contemporary alternative in comparison to our standard Whiteboards, the Glassboards float approximately 20mm from the wall and features polished edges and rounded corners. Due to the thickness of the glass, super strong rare earth magnets are required on all Glassboards. Glass Whiteboards boast a lifetime surface warranty (25 years).
Our lumiere Magnetic Glassboards are available in standard sizes in WHITE (9 sizes) and BLACK (2 sizes) only and feature 4mm toughened safety glass as well as polished and rounded edges. Each board is supplied with Starphire Glass, which has no green tinge to ensure a completely clear and distortion free surface. All orders of Magnetic Glassboards come with a Perspex Pen Tray, Magnets and all fixtures to install the Boards. Standard Magnetic Glassboards cannot be custom manufactured and if you require a custom colour or size, you will need to purchase a designer colour glassboard. If completely hidden fixtures are required, we can also supply two standard sizes with an LX9000 Frame. These come with a reverse split batten fixing for easy mounting.
Designer Colour Glassboards feature 6mm toughened safety glass and can be custom manufactured in your choice of Standard or Starphire Glass up to 2400 x 1200 in size. Any Dulux colour can be chosen. All boards are made to order with a lead time of approximately 15 working days plus delivery.
Boards 1500 x 900 and smaller come with 4 fixtures, 1800 x 1200 include 6 fixtures and 2100 x 1200 & 2400 x 1200 Glassboards will have a total of 8 Fixtures supplied to ensure sturdy Installation.
Standard Dry-Erase Markers are suitable for White Glassboards. Black Glassboards come with a BONUS pack of Fluro Markers which are ideal for writing on the Black Boards.