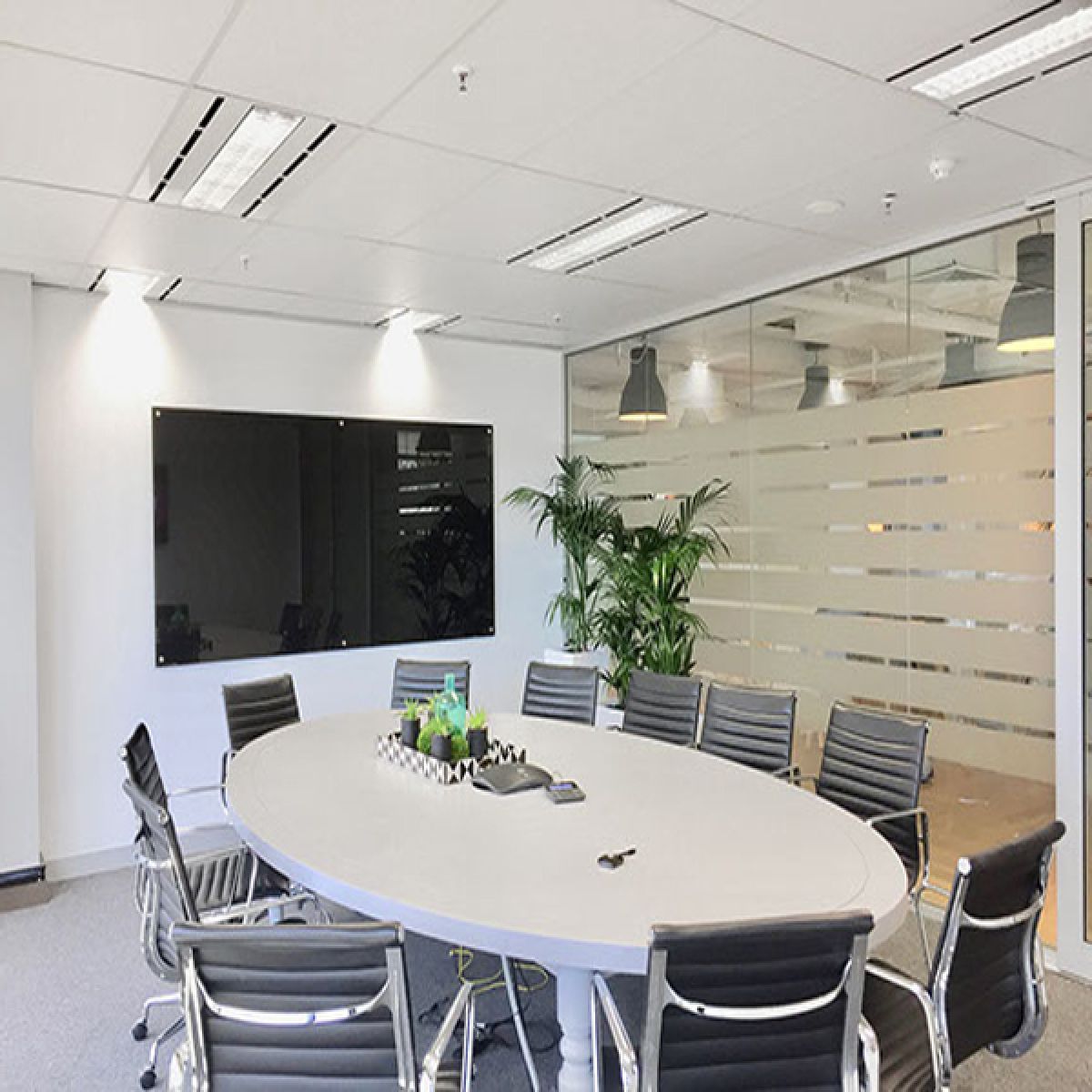 Best GlassBoards - Sydney Free Delivery
JustBoards GlassBoards ain't just glass boards
Our Magnetic and Designer Glassboards provide a hard-wearing durable writing surface. We guarantee the non-porous surface will never stain or ghost and will withstand even the heaviest of work. Glassboards are perfect for a combination of practicality in writing plus an elegant appearance. Superior cleanup will delight users. Each board floats approximately 20mm from the wall and features polished edges and rounded corners. Equally at home in reception areas, board room or general office environment. Glass Whiteboards are a contemporary alternative to traditional whiteboards which is highlighted by the translucency and elegance of the premium glass. Due to the thickness of the glass, super strong rare earth magnets are required for use with Glassboards. These boards boast a lifetime, 25 year surface warranty.
Magnetic Glassboards - Standard stock sizes and colours manufactured with 4mm toughened safety glass. Available in 2 sizes in Black or 9 sizes in White Magnetic Starphire glass finish. If you are after a board with no holes, our LX9000 Frame Glassboards are magnetic and come with a reverse split batten fixing for installation, allowing for completely hidden fixtures. This option is only available in 2 standard sizes.
Designer Colour Glassboards - Ideal if you are after a custom colour or size, our Designer Colour Glassboards are available in your choice of standard or starphire glass in our 6mm toughened safety glass. Any Dulux colour can be chosen for our designer glassboards. Prices listed are non magnetic.
Glass Boards 1500 x 900 and smaller in size have 4 fixtures, 1800 x 1200 have 6 fixtures and 2100 x 1200 and larger in size have 8 fixtures. The fixtures give a 20mm wall stand off.
All White Board Markers are suitable to use with these Glass Boards. Fluro Markers or Liquid Chalk are recommended for Black Glassboards. All Glassboards are suitable for Meeting/ Board Rooms, Restaurants, Clubs and as splash backs for Homes.