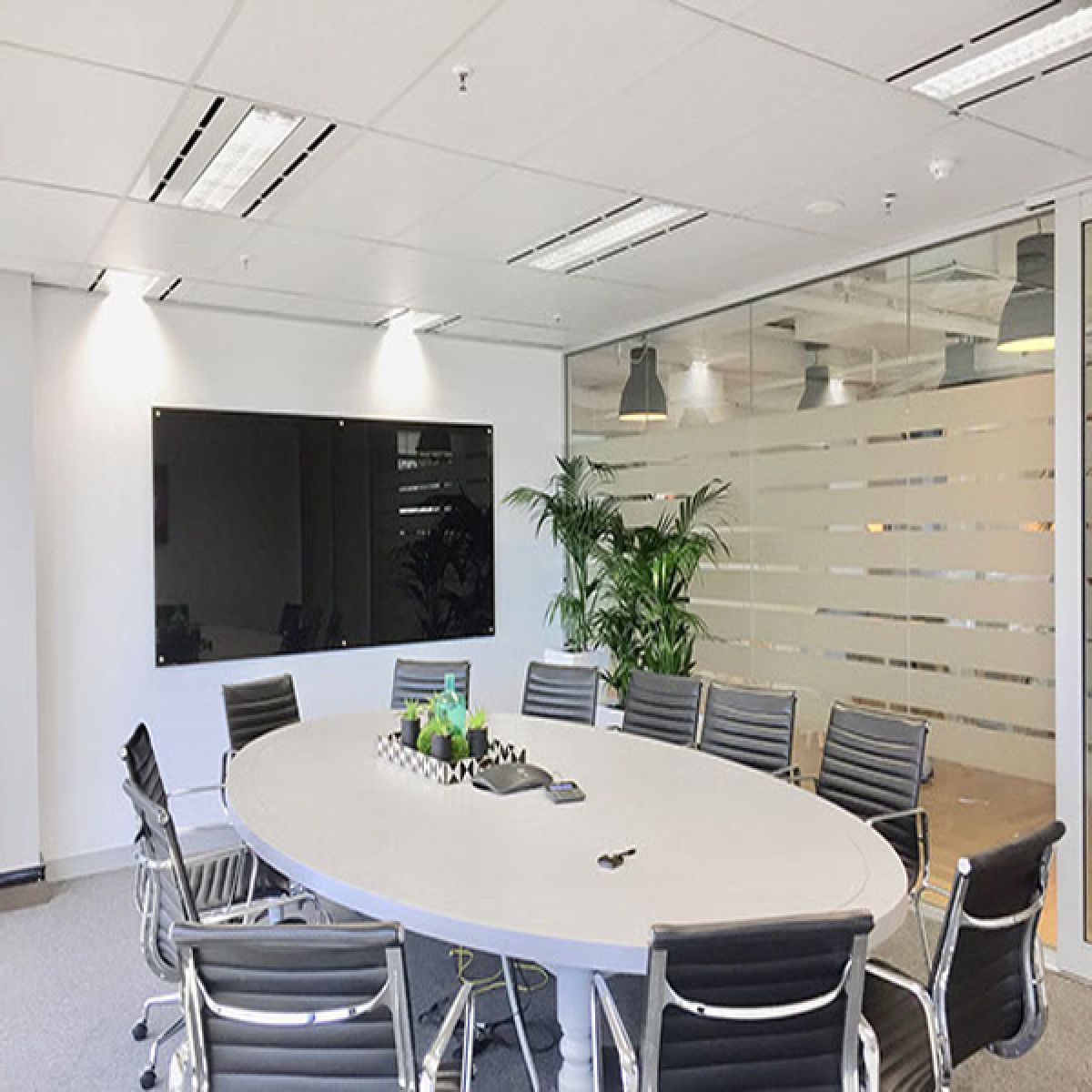 Glassboards Best in Darwin Metro Free Delivery on Orders $150 & above
If you want a durable, strong and contemporary board; look no further than our range of Magnetic and Designer Colour Glassboards. They are one of the most hard-wearing writing surfaces available which is highlighted by the lifetime surface warranty supplied with each board. The Glassboards feature polished edges, rounded corners and a non-porous surface that will never stain or ghost. They are designed to blend seamlessly with any decor with its frameless design that floats 20mm from the wall. Due to the thickness of the glass, super strong rare earth magnets are required for use with Glassboards.
Magnetic Glassboards - We stock a range of stock standard sizes and colours for immediate dispatch from our warehouse located throughout Australia. We have 2 sizes in Black and 9 sizes available in White magnetic, 4mm starphire glass. These boards cannot be custom made. If you require a Board with no visible fixings - check out our LX9000 Framed Magnetic Glassboards. These boards are manufacture with NO HOLES in the Glass and are supplied Framed, with a Split Batten attached to the back to ensure completely hidden fixtures. This option is only available for 2 standard sizes.
Designer Colour Glassboards - Designer Colour Glassboards can be manufactured in your choice of Standard or Starphire, 6mm Glass. Any Dulux paint colour can be chosen in custom or standard sizes up to 2400 x 1200. Boards come standard non-magnetic however can be supply with a magnetic surface on request.
All Glass Boards 1500 x 900 and smaller in size have 4 fixtures, 1800 x 1200 have 6 fixtures and 2100 x 1200 and larger in size have 8 fixtures. Standard Dry-Erase Markers are suitable with the White Glassboards and Fluro Markers are Recommended for the Black Glassboards. Micro Fibre Cloths are ideal for cleaning the board.