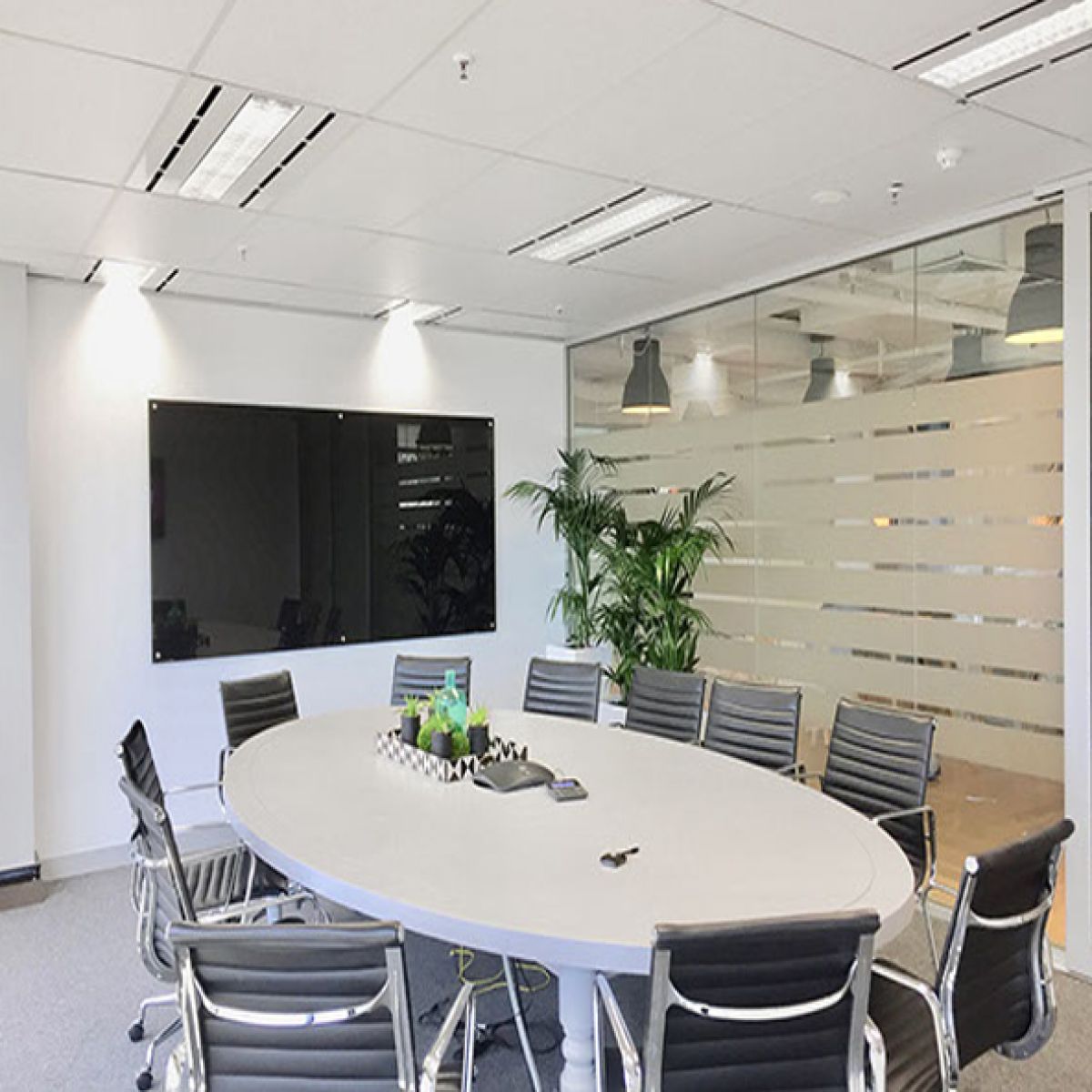 Best GlassBoards - Gympie Free Delivery
JustBoards GlassBoards ain't just glass boards
Glassboards are a more modern and sleek alternative to traditional Whiteboards. Manufactured with quality toughened safety glass, the boards feature a non-porous surface which will not ghost or stain and to guarantee this, the boards have a lifetime surface warranty on the erasing surface. Designed borderless with polished edges and rounded corners, the glassboards float approximately 20mm from the wall and create clean lines and an ultra modern appearance. Due to the thickness of the glass, super strong rare earth magnets are required for use on all Glassboards.
Magnetic Glassboards are available in two colours only; 2 sizes in Black or 9 sizes in White. These are supplied in our superior Starphire Glass surface which has no green tinge and no colour distortion. Our standard stock Magnetic Glassboards each come supplied with a perspex pen tray, magnets and all fixtures for easy wall mounting. These lumiere Magnetic Glassboards cannot be customised in any way. If completely hidden fixtures are preferred, we can supply our Glassboards with an LX9000 frame which means the boards are installed using a split batten fixing. This option is only available in two standard sizes.
Designer Colour Glassboards however can be customised in any size or colour (maximum size: 2400 x 1200). If you have certain colour schemes or limited wall space, these boards can be manufactured accordingly to your specifications. Any dulux colour can be chosen in your choice of our Standard or Starphire Glass in 6mm toughened safety glass.
Glassboards up to 1500 x 1200 - 4 fixtures
Glassboards up to 1800 x 1200 - 6 fixtures
Glassboards up to 2400 x 1200 - 8 Fixtures
Black Glassboards - Fluro Markers or Liquid Chalk can be used on these boards
White Glassboards - Standard Dry-Erase Markers are recommended