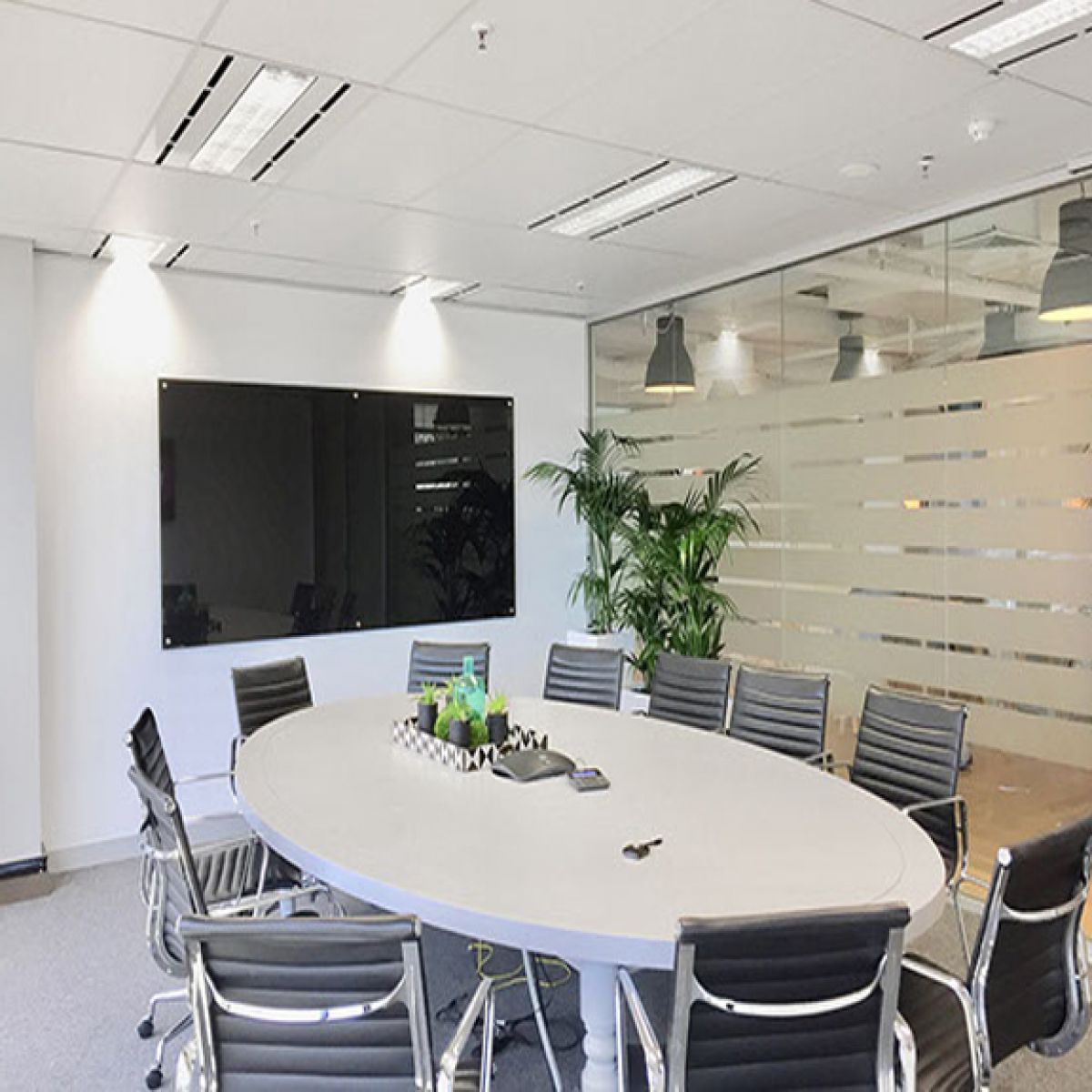 Best GlassBoards - Gold Coast Free Delivery
JustBoards GlassBoards ain't just glass boards
Glassboards are a relatively new alternative to traditional dry erase Whiteboards. Designed seamlessly to blend in with any decor, which is highlighted by the translucency and elegance of the premium glass; the non-porous, toughened safety glass surface will not stain or ghost which is proven with our lifetime surface warranty (25 years). Glassboards can be Magnetic and they float approximately 20mm from the wall. Their ultra modern appearance featuring polished edges and rounded corners are available in standard sizes and colours or can be customised to suit your specifications. Due to the thickness of the glass, super strong rare earth magnets are required for use on all our glassboards.
Magnetic Glassboards are our stock standard range with 9 standard sizes in WHITE and 2 standard sizes in BLACK only. Each boards comes in 4mm Starphire Glass and a bonus Perspex Pen Tray, Super Strong Magnets and all fixtures to install the boards. Our standard Lumiere Glassboards cannot be customised; for custom Glassboards, please refer to our Designer Colour Glassboards. Where completely hidden fixtures are preferred, we offer two sizes with our LX9000 Frame which has a split batten fixing for installation. This ensures completely hidden fixtures.
Designer Colour and Custom Glassboards are ideal for those of us who want a custom size or colour to suit our home or office decor. Designer Colour Glassboards have a slightly thicker glass depth (6mm) however still feature the same great non-porous, toughened safety glass. The beauty of Designer Glassboards? Chose any Dulux Colour in any size (up to 2400 x 1200). Standard or Starphire Glass is an option as well as whether you require the board to be Magnetic or Non-Magnetic.
Mounting fixtures are supplied with the Boards (Chrome or White). Glass Boards sized 1500 x 900 and smaller have 4 fixtures, 1800 x 1200 have 6 fixtures and 2100 x 1200 or larger in size have 8 fixtures.
Standard Dry Erase Markers can be used on Glassboards and/or Fluro Markers or Liquid Chalk are great for Black Glassboards. Suitable for Meeting/ Board Rooms, Restaurants, Clubs and as splash backs for Homes