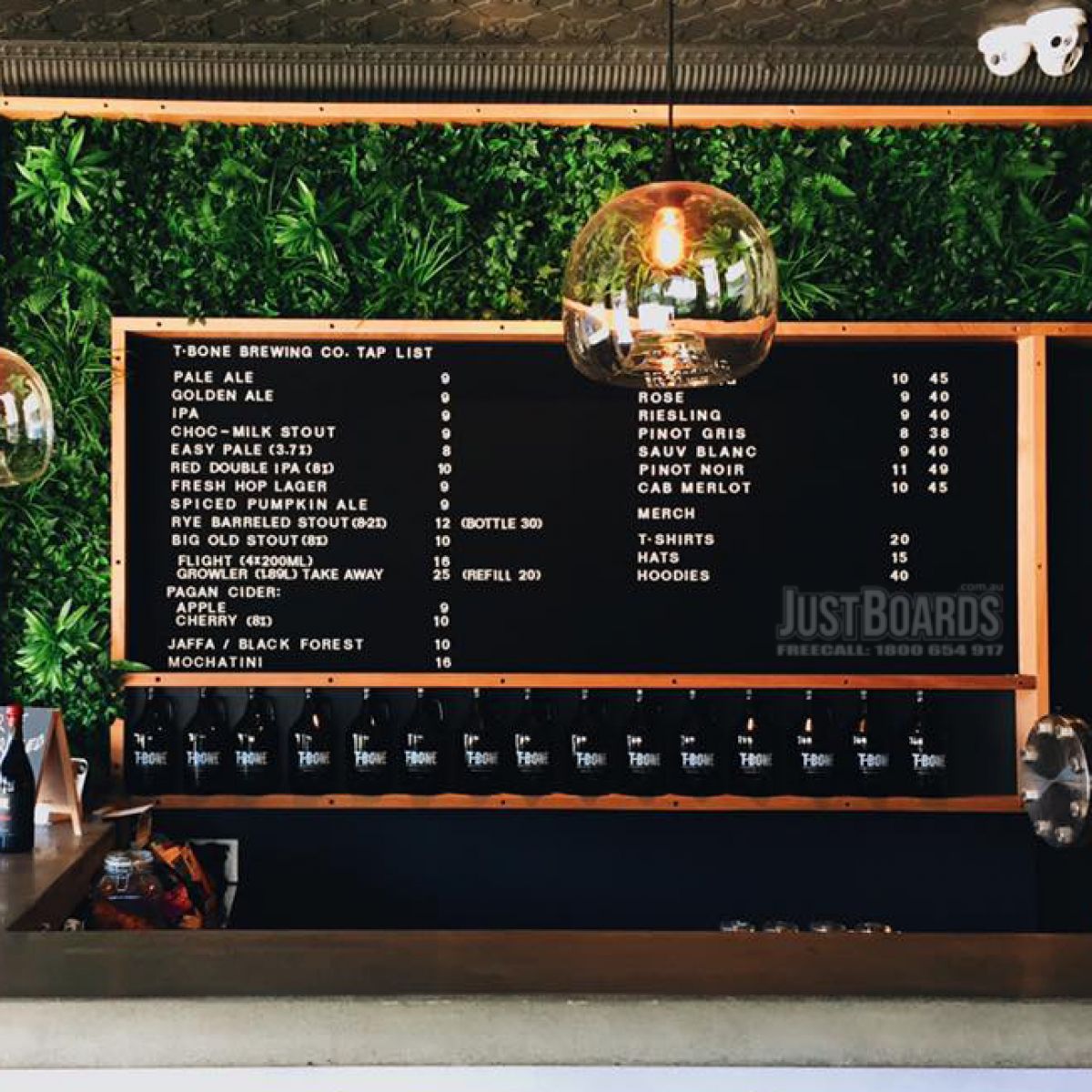 Best LetterBoards - Hobart Free Delivery
JustBoards LetterBoards ain't just letter boards
Customise a board to suit your exact requirements. Custom Size - Custom Colour - Custom Frame options. Our interchangeable Felt Groove Letter Boards are the number one choice for a modern, easy to ready menu or information system. Customers love the ease of use with large scale changeable letter boards. Featuring 6.35mm (1/4") spacing that allow our plastic Letter and Number Sets to simply slide into place, creating a professional, interchangeable sign. All Felt Groove Letter Boards are Made to Order with a Lead Time of approximately 15-20 Working Days plus Delivery
Standard Sizes available from 450 x 600 to 2400 x 1200
Black or Coloured Felt Boards are an additional cost*
Unframed or Framed Versions available

Unframed Boards are supplied with a Split Batten Fixing
Framed Boards come standard in Silver or can be Powder Coated at an additional cost

Approximate depth of board - 16mm
---
STOCKED SIZES:
JustBoards exclusively hold stocks of 600 x 450 or 1200 x 600 Black Felt, Unframed Boards
Available in Landscape or Portrait Orientation
Please contact us to check availability
---
Letter and Number Sets (NOT INCLUDED with Felt Groove Letter Board Orders)
Our sets of plastic Letters and Number are made to suit our Grooved Boards with 1/4" spacing. Letter and Number Sets are two seperate packs. Packs consist of either all Numbers OR upper case Letters + punctuation marks
Available in Gold, Silver or White
3 Standard sizes available: 15mm, 19mm & 28mm in Sets
"Special Thin Font" WHITE LETTERS ONLY available on request *Exclusive to JustBoards*
- 20mm (Not Mixable with 19mm) Individual Letters (20 Pack)
- 50mm
Limited quantities of Extra Letter & Numbers available on request*
*This are a special service for our loyal customers only
Discounts offered if you purchase 6 or more packs in one transaction
---
RECOMMENDED: Compartment Boxes for Storage of additional Letters/ Numbers
Each Compartment Box has 20 Seperate, Clear Compartments
Measures 350 x 270 x 55mm
---
Let us help you. Not sure how many Letter or Number Sets you need?
Contact our team and they can help you calculate the exact quantity you require.