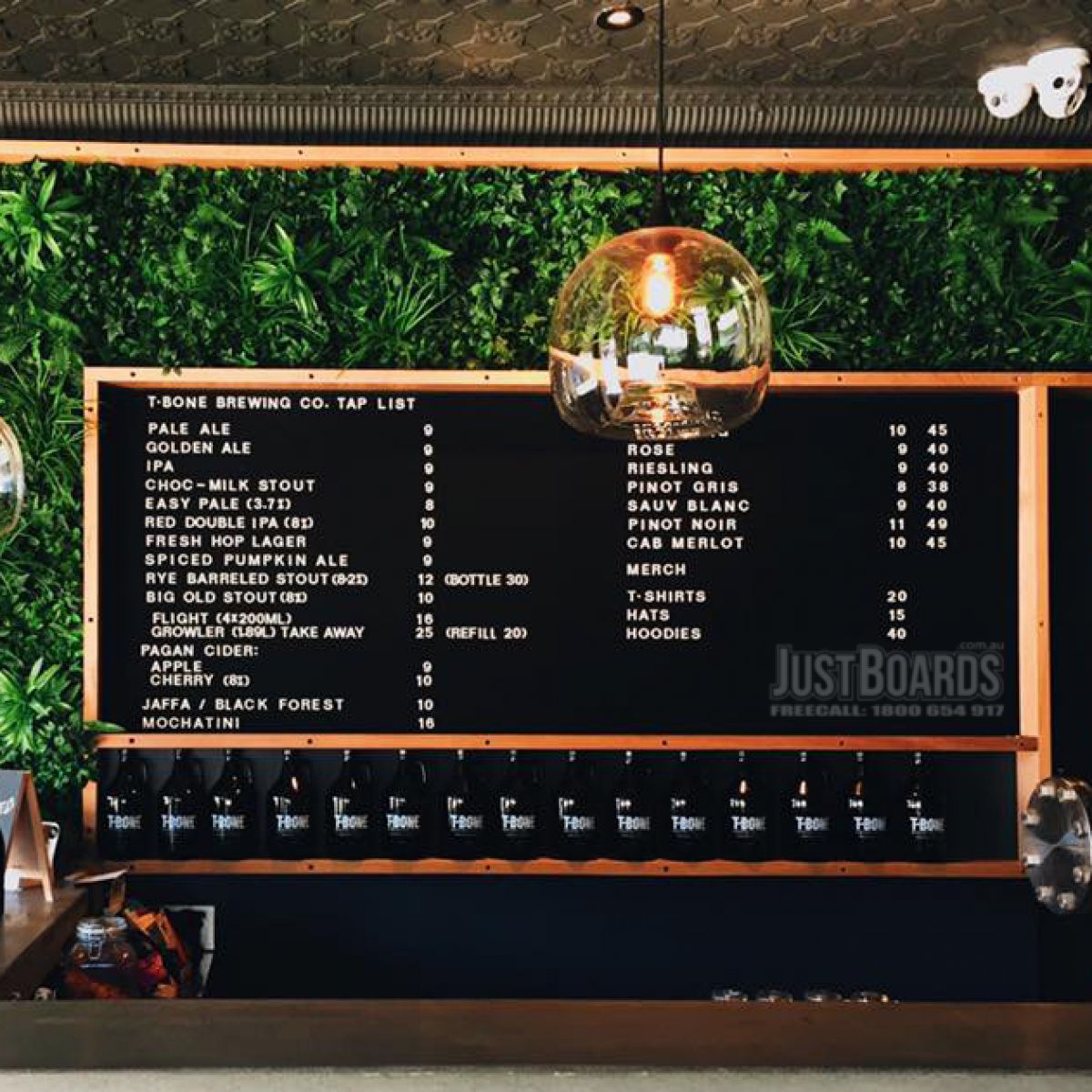 Best LetterBoards - Caloundra Free Delivery
JustBoards LetterBoards ain't just letter boards
Do you have an Ever-Changing Menu? Do you want an easy way to display or change your information without having to buy a new board each time? Look no further than our Interchangeable Executive Felt Groove Letter Boards. Large sized letter boards, manufactured with 6.35mm (1/4") spacing with your choice of Black or Coloured Felt overlay; our Letter Boards are an ideal solutions for Restaurants, Cafes, Homes, Hotel Lobbys, Bars and much more. All Felt Groove Letter Boards are Made to Order with a Lead Time of 15-20 Working Days plus Delivery. Standard sizes are listed on our website or custom sizes can be manufactured on request (max size: 2400 x 1200).
Black or Coloured Felt Boards available
Unframed or Framed Versions

Unframed Boards come with a Split Batten Fixing
Framed Boards come standard in Silver or can be Powder Coated at an additional cost

Approximate thickness of the board - 16mm
---
STOCKED SIZES:
JustBoards exclusively hold stocks of 600 x 450 or 1200 x 600 Black Felt, Unframed Boards
Available in Landscape or Portrait Orientation
Please contact us to check availability
---
Letter and Number Sets (NOT INCLUDED with Felt Groove Letter Board Orders)
Our Interchangeable plastic Letters and Numbers feature tabs to fit grooves in our Letter Boards with 1/4" spacing. Letter & Number Sets are two seperate packs and are sold separately. Packs consist of either all Numbers OR upper case Letters + punctuation marks
Available in Gold, Silver or White. Black (on request)
3 Standard sizes available: 15mm, 19mm & 28mm in Sets
---
Let us help you. Not sure how many Letter or Number Sets you need?
Contact our team and they can help you calculate the exact quantity you require.