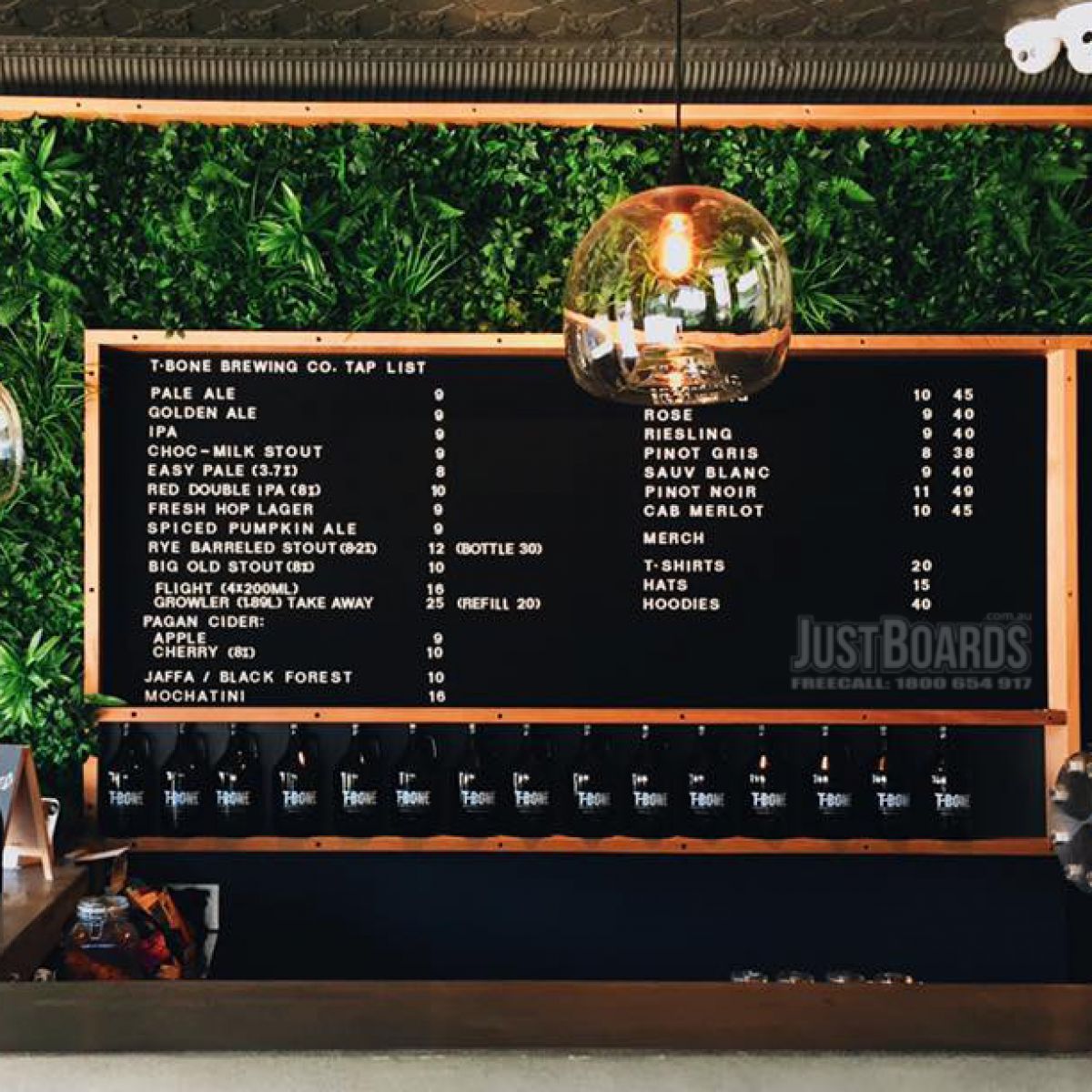 Best LetterBoards - Canberra Free Delivery
JustBoards LetterBoards ain't just letter boards
Modern with a touch of retro✅ our interchangeable Felt Groove Letter Boards are the number 1 choice for easy to read, changeable information systems. Large sized letter boards with plenty of room. Featuring a grooved backing with 6.35mm spacing (1/4") and your choice of Black or Coloured Felt overlay, these boards can be customised to suit your space or design. All Felt Groove Letter Boards are Made to Order with a Lead Time of Approximately 15-20 Working Days plus Delivery.
Sizes from 450 x 600 to 2400 x 1200
Framed or Unframed Versions available

Unframed or Framed Versions available
Standard in Silver or can be Powder Coated at an additional cost

Approximate depth - 16mm
---
STOCKED SIZES:
JustBoards exclusively hold stocks of 600 x 450 or 1200 x 600 Black Felt, Unframed Boards
Available in Landscape or Portrait Orientation
Please contact us to check availability
---
Letter and Number Sets (NOT INCLUDED with Felt Groove Letter Board orders)
Letter and Numbers Sets are additional to your board purchase. They feature tabs on that back that fit into grooves of Boards with 1/4" spacing. Letter & Number Sets are two seperate packs and are sold separately with tabs on that back that simply slide into the grooves on the board. Packs consist of either all Numbers OR upper case Letters + punctuation marks
Available in Gold, Silver, White or Black (on request)
3 Standard sizes available: 15mm, 19mm & 28mm in Sets
"Special Thin Font" WHITE LETTERS ONLY available on request *Exclusive to JustBoards*
- 20mm (Not Mixable with 19mm) Individual Letters (20 Pack)
- 50mm
Limited quantities of Extra Letter & Numbers available on request*
*This are a special service for our loyal customers only
Discounts offered if you purchase 6 or more packs in one transaction
---
RECOMMENDED: Compartment Boxes for Storage of additional Letters/ Numbers
Each Compartment Box has 20 Seperate, Clear Compartments
Measures 350 x 270 x 55mm
---
Let us help you. Not sure how many Letter or Number Sets you need?
Contact our team and they can help you calculate the exact quantity you require.