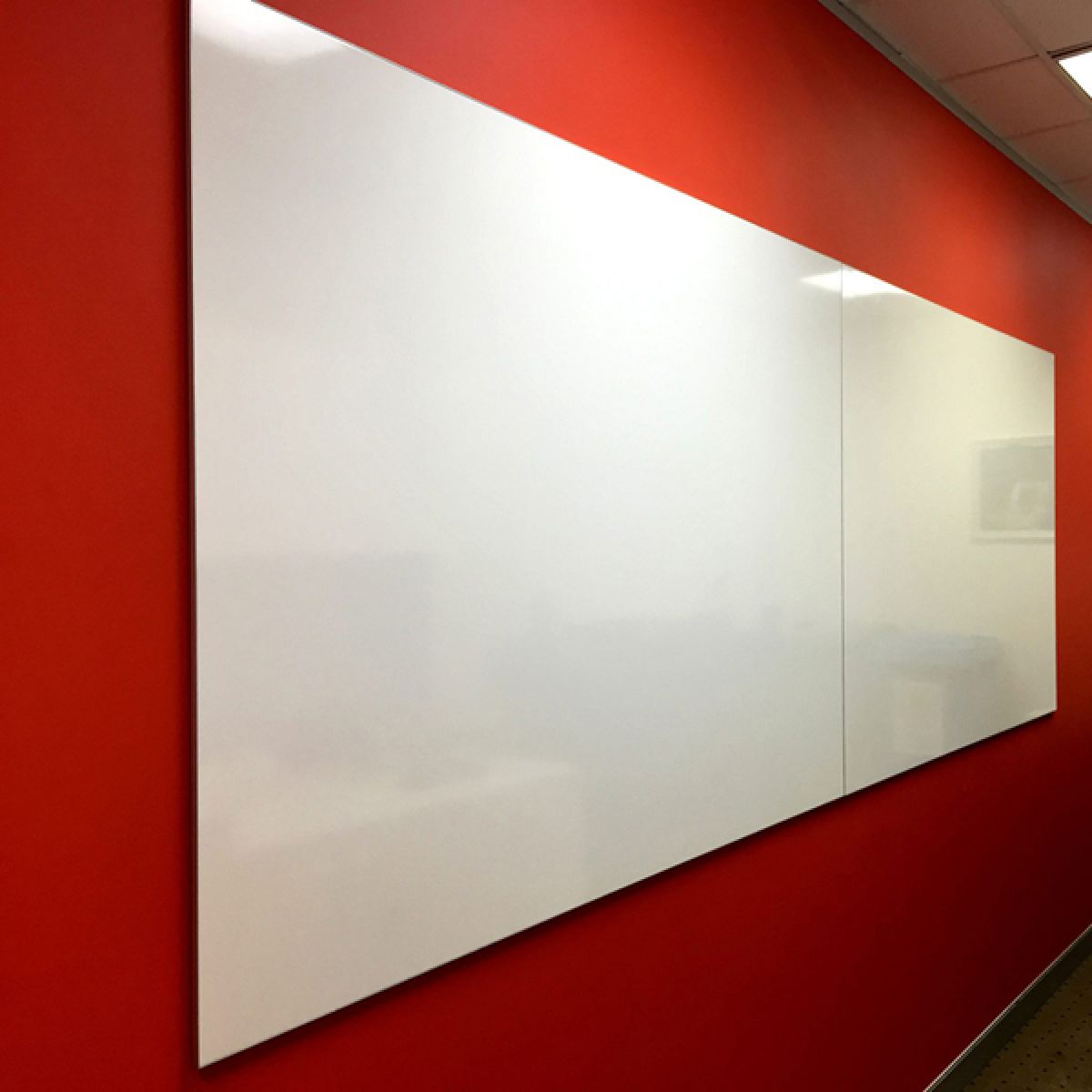 Best WhiteBoards - Sydney Free Delivery ✅
JustBoards WhiteBoards ain't just white boards
Sydney whiteboard customers have received the best whiteboard advice and service from JustBoards since 2006. We service all of New South Wales. Whiteboards are an extremely cost effective communication tool which are easy to use in any environment. All our Whiteboards, either Commercial or Porcelain are magnetic ✅ and available as wall mounted or on a mobile stand. Standard size, aluminium framed boards with concealed corner mounting systems are kept in stock in our warehouse located in Wetherill Park NSW. Porcelain Projection Whiteboards are available wall mounted only and are all made to order. Custom sizes are available on request. Our wall mounted Whiteboards can also be manufactured in our slimline LX Edge/ Esta Trim Frame for a more seamless, modern look for sizes up to 3000 x 1200.
A more modern alternative to traditional Whiteboards is our range of Magnetic Glassboards. They feature a durable non-porous tempered safety glass surface that will stand the test of time with a lifetime surface warranty on offer.
Lead Time for Manufacture on non-standard sized Whiteboards or our LX Edge Frame is approximately 15 Working Days plus Delivery*. If you are not in our Free Delivery Area, we offer subsidised Delivery to all of New South Wales, Australia. Enter your Postcode in the Cart on our website which will confirm before you commit to buy. If required, request delivery costs and other information before committing to order; simply email or phone our freecall number which can be found at top of our website.
*Lead Times are subject to change. Delivery times are dependent on your location. Sydney NSW Free Delivery areas include many selected metro Suburbs as per below.