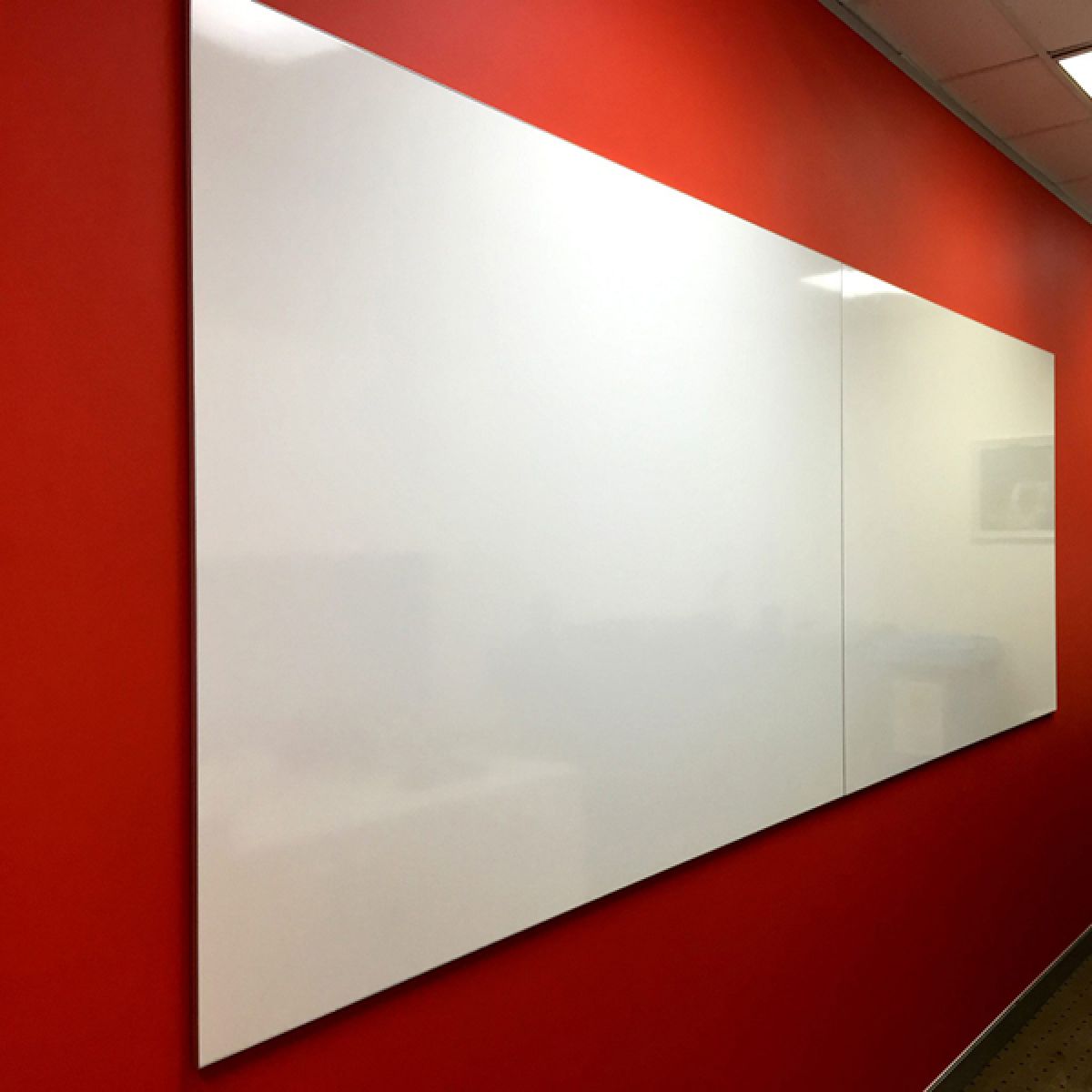 Magnetic Whiteboards - Noosa Free Delivery
JustBoards WhiteBoards ain't just white boards
Magnetic Whiteboards are an important communication tool in any school, home, office or corporate business. We have a wide range of dry-erase Whiteboards and even Glassboards to suit many uses and budgets. There are two common surfaces of Whiteboards available which are our Commercial and Porcelain surface Whiteboards. They have typically replaced blackboards with their durable and hard-wearing magnetic surfaces. Whilst they are the more common Whiteboards on the market, we also have the options of a Matte Projection Whiteboard or our Magnetic Glassboards. All options we supply have a steel sheet backing allowing them to be magnetic.
Commercial Whiteboards a great moderate to medium use board with there acrylic surface. They feature an 8 Year Surface Warranty. They come with a bonus pen rail and 4 coloured magnets.
Porcelain Whiteboards are a heavy duty board with a vitreous enamel surface. They are a scratch and stain resistant surface which is highlighted by the 25 year surface warranty on offer. If majority of your use is with a projector, than we also have the option of a matte projection whiteboard which has 60% less glare reflection than standard porcelain whiteboards.
If you want a durable Whiteboard but also want it to look modern and sleek, we have the choice of our Magnetic Glassboards which float about 20mm from the wall. Each board features polished edges and rounded corners but most important, they have a non-porous surface that will never stain or ghost. Due to the thickness of the glass, super strong rare earth magnets are recommended for use on glassboards as standard fridge magnets are not compatible.
Selected sizes of all three, Porcelain, Commercial and Glass Whiteboards are available on a strong Mobile steel stand on castor wheels for added functionality.