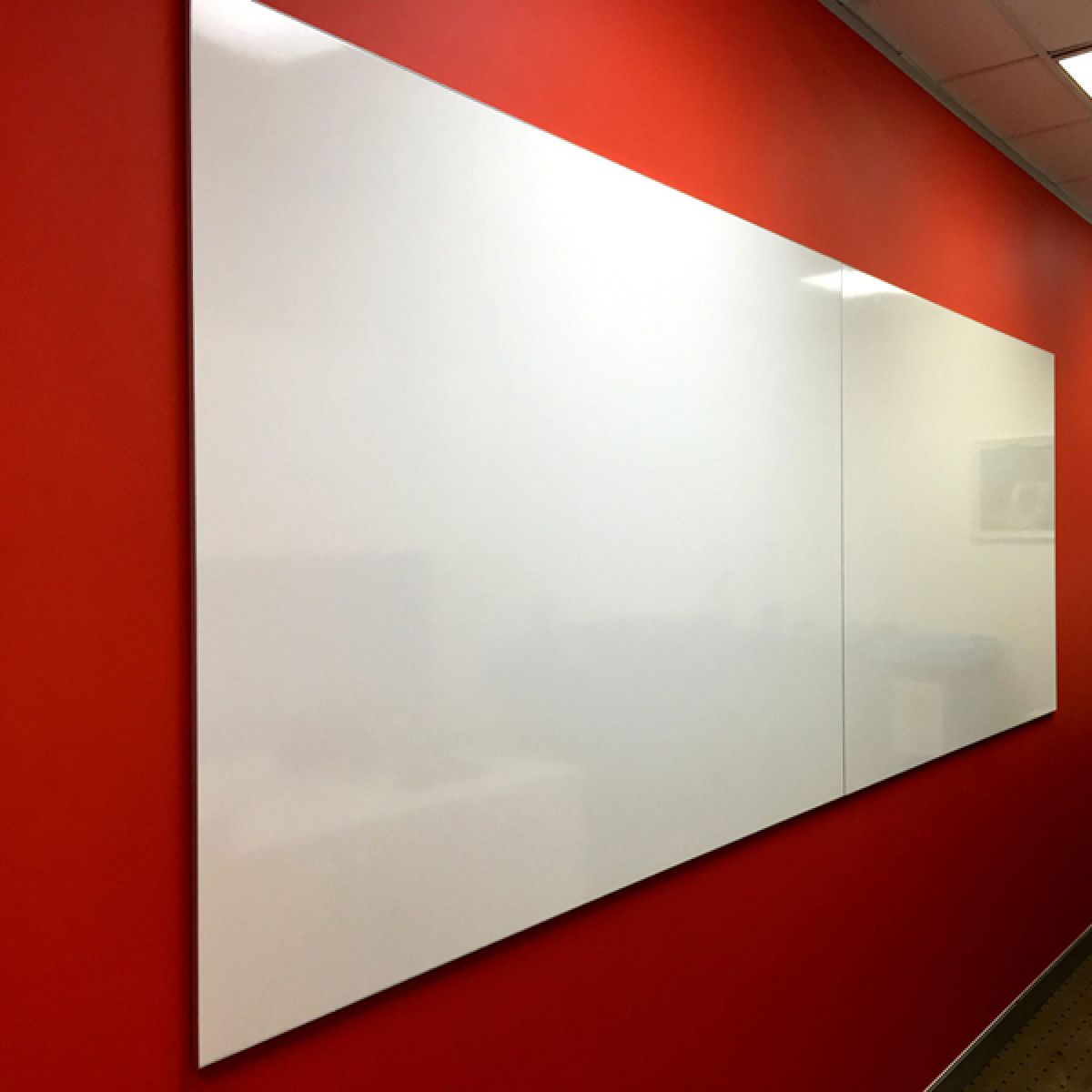 Magnetic Whiteboards - Perth Free Delivery
JustBoards WhiteBoards ain't just white boards
Forget Blackboards - Our dry erase Whiteboards are the way of the future. Featuring a hardwearing, magnetic surface and a strong aluminium frame on all boards - Our Whiteboards are manufactured with a galvanized steel backing for added integrity and to ensure magnets adhere to the surface.Not sure what surface would suit you? It is all dependent on how regular you will use the board. See further details below of all magnetic boards available
Commercial Whiteboards are ideal for general use applications (not everyday). They are manufactured with an acrylic surface and have an 8 year surface Warranty.
Porcelain Whiteboards are suited for everyday, heavy duty use. Porcelain Whiteboards are manufactured with a vitreous, baked enamel surface and come with a 25 year surface Warranty. They have a superior clean-up and writing surface that is stain and scratch resistant. For users who will be using these boards with projectors, we also have the option of a matte projection whiteboard that has 60% less glare reflection than standard whiteboards.
Glassboards are our relatively new writing surface option made from a tempering process that allows them to be up to 8 times stronger than standard glass. The surface is extremely stain resistant and will resist even the most heavy duty users. Glassboards also come with a 25 year surface warranty and are ideal for everyday users. Due to the thickness of the glass, rare earth magnets are required for use with Glassboards. Standard fridge magnets are not compatible.
All wall mounted boards are available in custom sizes. Mobile Whiteboards cannot be custom made. Our Magnetic Whiteboards come standard with an Aluminium Frame however upon request and quotation; can be manufactured with an LX Edge Frame for a more seamless look.
Selected sizes of all three, Porcelain, Commercial and Glass Whiteboards are available on a strong Mobile steel stand on castor wheels for added functionality.