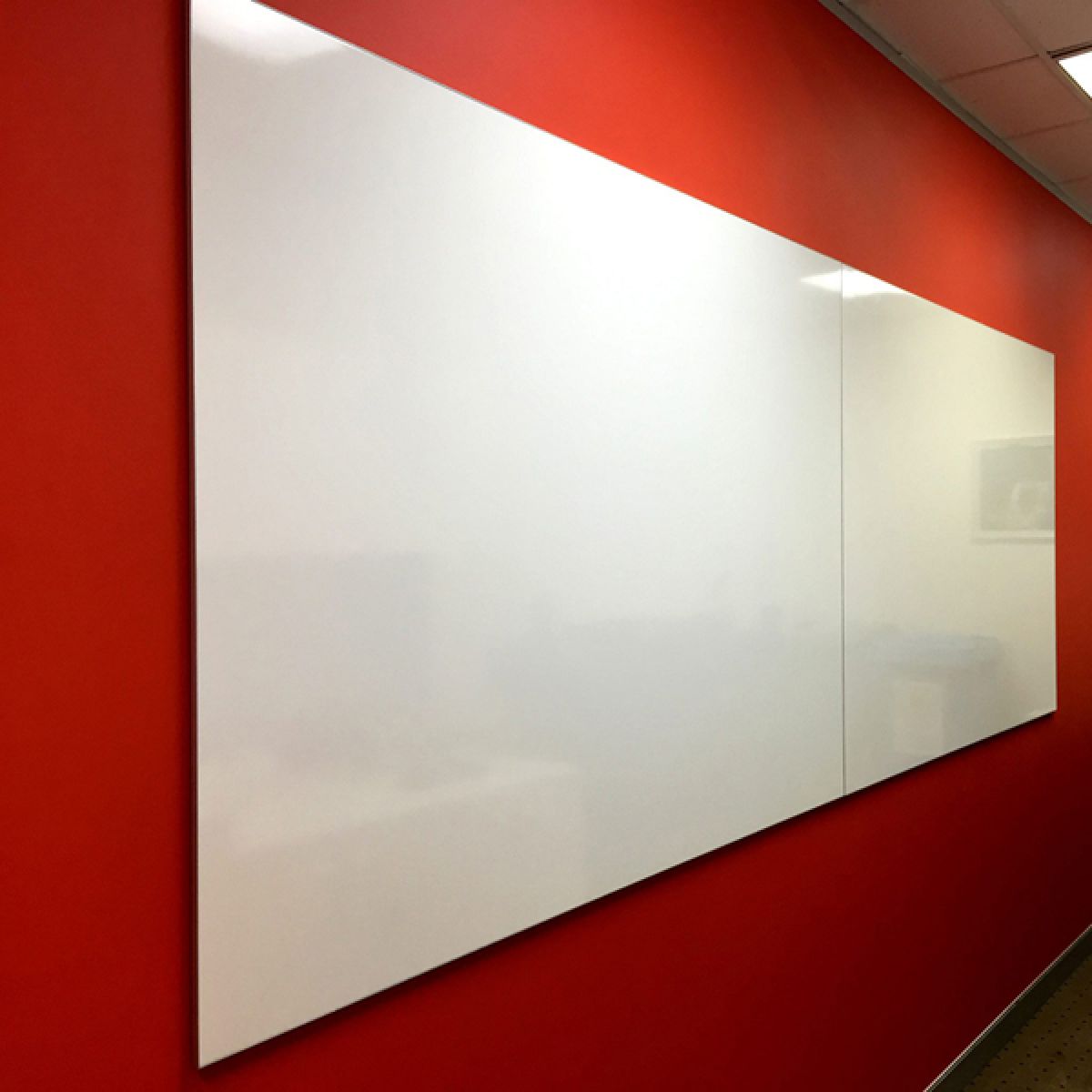 Magnetic Whiteboards - Gold Coast Free Delivery
JustBoards WhiteBoards ain't just white boards
All Gold Coast & Gold Coast hinterland suburbs receive free, priority delivery of our Magnetic WhiteBoard range. Wall mounted WhiteBoards and Mobile WhiteBoards are ready for immediate dispatch. We offer an extensive range of magnetic writing surfaces for various applications from small offices to large corporate and educational facilities. Not only are magnetic Whiteboards used to write messages and display important information, our Whiteboards are a vital tool in engaging peers. All of the Whiteboards we supply here at JustBoards are manufactured with a galvanised steel backing to ensure they are Magnetic.
Commercial Whiteboards are manufactured with an acrylic surface that is ideal for occasional (every second day) use. Commercial magnetic Whiteboards feature a BONUS Pen Rail and 4 coloured magnets. Includes 8 year surface warranty.
Porcelain Whiteboards are manufactured with a vitreous enamel and are classified as the "Rolls Royce" of Whiteboards due to their durability and longevity. This board is recommended for everyday users. Bonus full length pen tray and 25 year surface warranty supplied with every board. If majority of use is for Projection work, then we can also offer a matte projection Whiteboard which has 60% less glare reflection than standard Porcelain Whiteboards.
Glassboards are a more modern take on the traditional Whiteboards with their durable toughened safety glass, polished edges and rounded corners. The Glassboards float approximately 20mm from the wall and have a quality, non-porous surface that will never stain or ghost. Glassboards are magnetic and boast a 25 year surface warranty. Due to the thickness of the glass, Glassboards require super strong rare earth magnets. Standard fridge magnets are not compatible.
All Whiteboards and Glassboards have excellent writing and clean up properties with the use of your standard dry-erase markers. Custom Sizes are available. Selected sizes of all three, Porcelain, Commercial and Glass Whiteboards are available on a strong Mobile steel stand on castor wheels for added functionality. Depending on size, style and availability, most Whiteboards are also kept in stock for immediate dispatch.