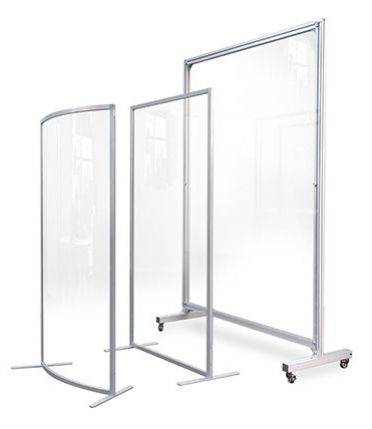 Clear Screen Protection *Freestanding or Mobile*
Clear Screen Protection *Freestanding or Mobile*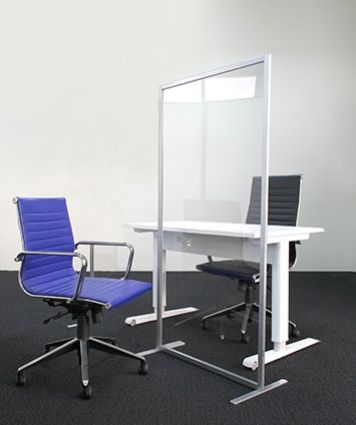 Clear Screen Protection *Freestanding - Straight*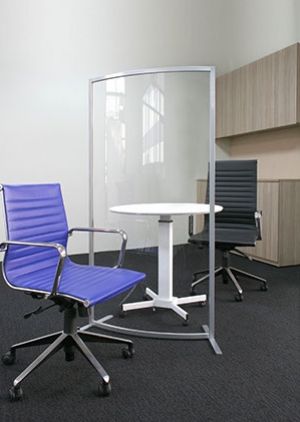 Clear Screen Protection *Freestanding - Curved*
Clear Screen Protection *Mobile*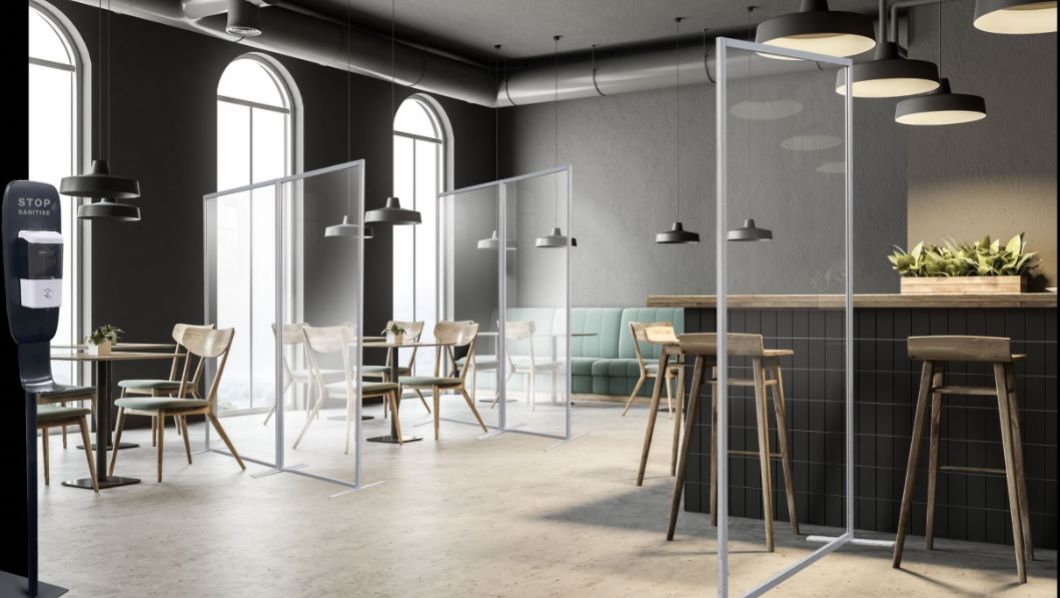 Clear Screen Protection
Clear Screen Protection
Globally, people and businesses are working together to aid the spread of viruses. We are proud to offer Clear Screen Protection in the way of Freestanding or Mobile Divider Screens. Our Clear Screen Protectors are a cleaner and safer alternative in comparison to regular fabric partitions as they can be regularly disinfected and wiped clean of bacteria which is essential where a high level of personal distance and health precaution is necessary.
CLEAR WAVE SCREEN *Freestanding*. Available in a new height of 800w x 1800h in your choice of a Curved or Straight screen. They are supplied with 3mm lightweight perspex on a strong stand with inbuilt magnets which allows you to link multiple units together. They have anti-trip, flat foot on each divider.
CLEAR ELEMENT SCREEN *Mobile*. This Mobile Element Screen features a tough 6mm polycarbonate screen on lockable castor wheels. It is supplied in one standard size of 1200w x 1800h and features a strong steel frame.