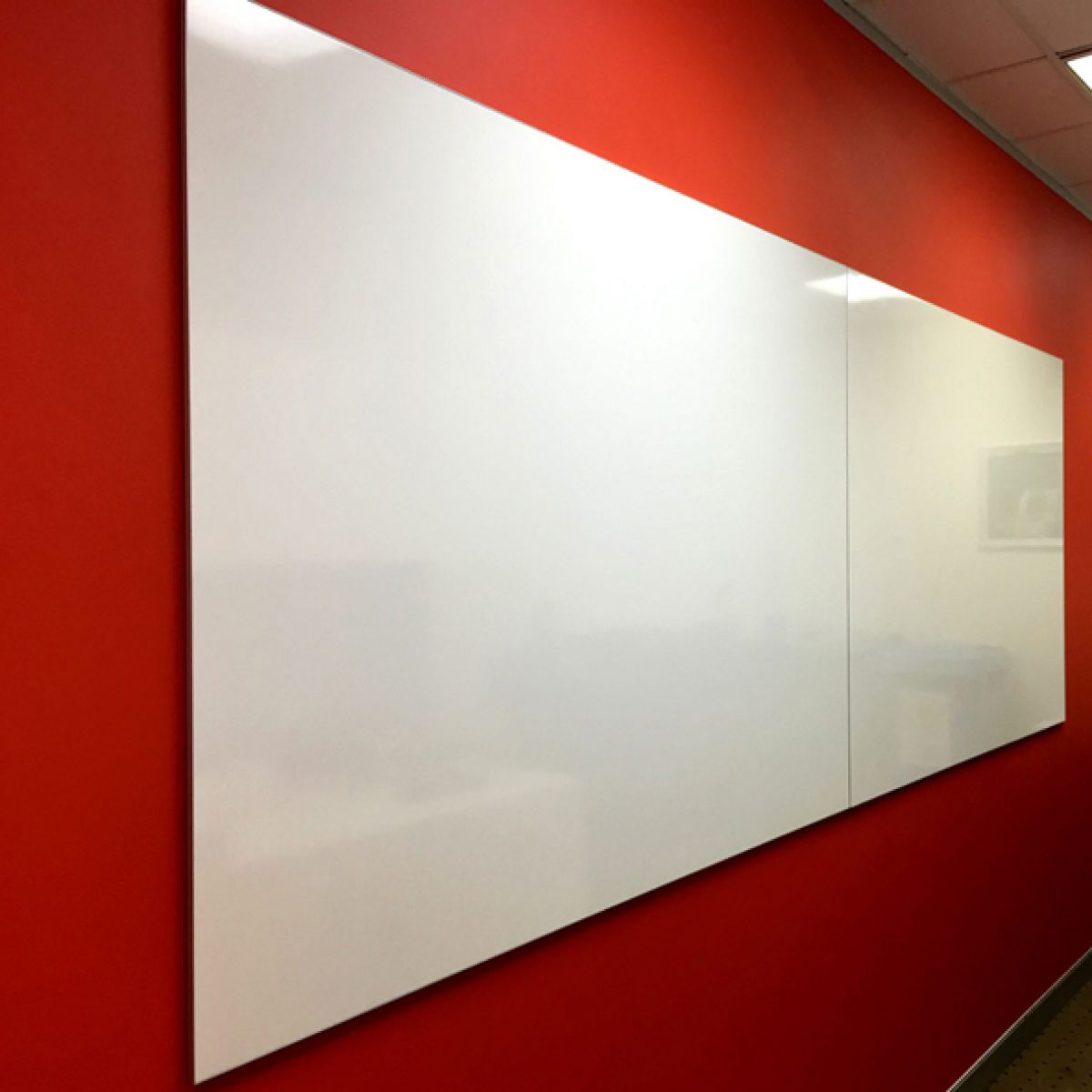 Best Whiteboards - Adelaide Free Delivery
JustBoards WhiteBoards ain't just white boards
Whiteboards from our range, suit many uses and budgets. Our Whiteboards are available from stock in Adelaide, with Commercial and Porcelain surfaces. Blackboards are no longer popular and have been replaced by dry erase Whiteboards which feature durable ✅ and hard-wearing magnetic ✅ surfaces. Our Commercial or Porcelain surface Whiteboards are available for wall mounting or as a mobile unit on castor wheels.
Commercial Whiteboards are manufactured with an acrylic surface and feature an 8 Year surface warranty. These boards are recommended for occasional use and come with a bonus pen rail and 4 coloured magnets.
Porcelain Whiteboards are manufactured with a baked enamel surface (Vitreous Enamel) and boasting a 25 Year surface warranty. Porcelain Whiteboards are recommended for constant use and are supplied with a full length pen tray. Another alternative to Porcelain Whiteboards is ou Projection Whiteboards which are recommended for 80% projection and 20% writing. These boards are ideal for projection work and have 60% less glare reflection compared to standard Porcelain Whiteboards.
A more modern alternative to traditional Whiteboards is our range of Magnetic Glassboards. They feature a durable non-porous tempered safety glass surface that will stand the test of time with a lifetime surface warranty on offer.
Besides the standard aluminum frame with concealed corner mounting, these boards can also be manufactured in custom sizes or with a slimline frame also known as our LX Edge/ Esta Trim up to 3000 x 1200. Lead time for manufacture on non-standard sized Whiteboards or our LX Edge Frame is approximately 15 Working Days plus Delivery*. If you are not in our Free Delivery Area, we offer subsidised Delivery to all of Adelaide, Australia. Enter your Postcode in the Cart on our website which will confirm before you commit to buy. If required, request delivery costs and other information before committing to order; simply email or phone our freecall number which can be found at top of our website.
*Lead Times are subject to change. Delivery times are dependent on your location. Adelaide SA Free Delivery areas include many selected metro Suburbs as per below.