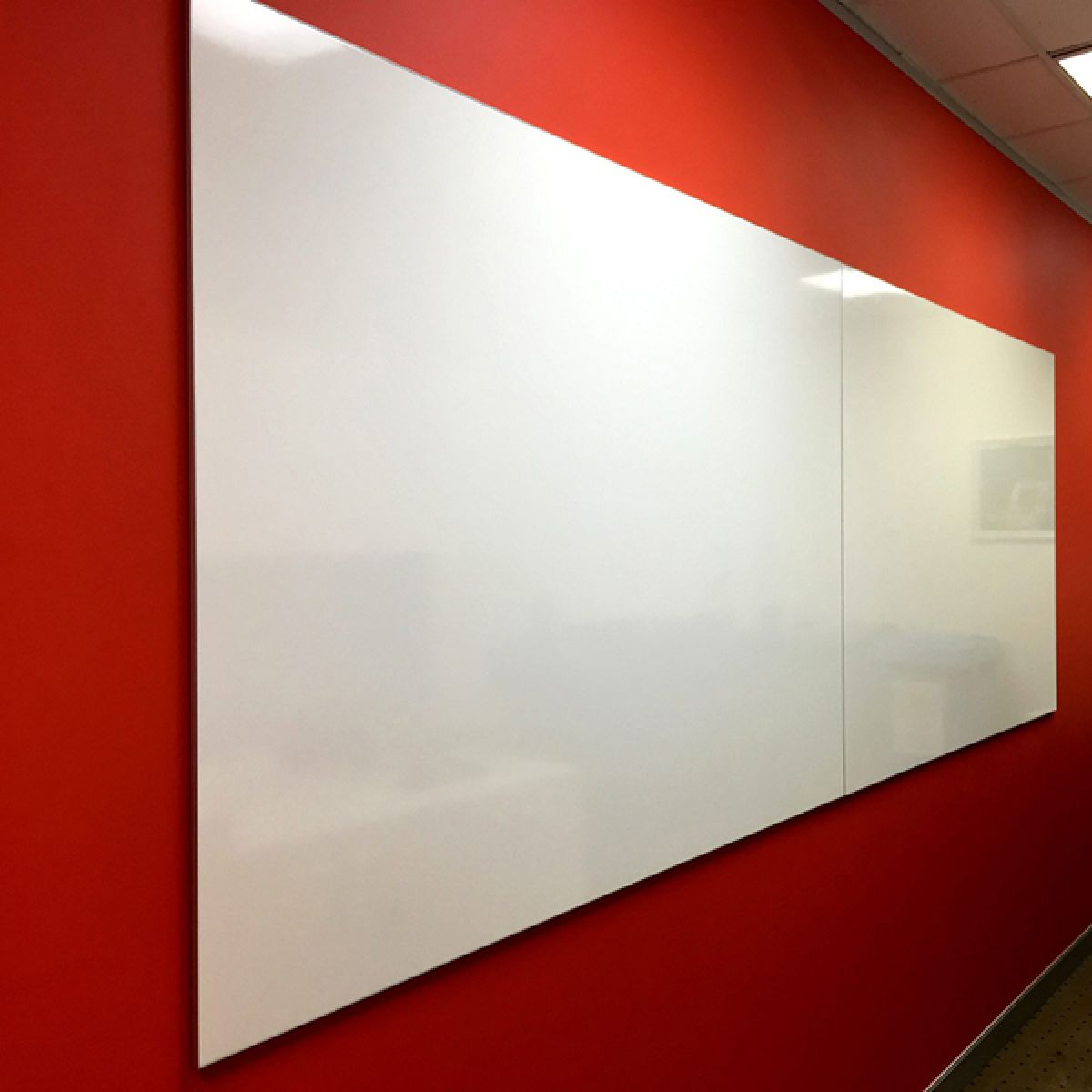 Best Magnetic Whiteboards Moreton Region Free Delivery on orders over $150
Magnetic Whiteboards are available in two common and durable writing surfaces; Commercial and Porcelain. Both being magnetic Whiteboards, each surface is supplied of a high quality and work brilliantly with your standard dry-erase markers. A more contemporary approach to your average Whiteboard surface is the option for Glass. Our Magnetic Glassboards offer a more sophisticated design however still offer a durable and hard-wearing surface.
Commercial Whiteboards are manufactured with an acrylic surface that is ideal for occasional (every second day) use. Commercial magnetic Whiteboards feature a BONUS Pen Rail and 4 coloured magnets.
Porcelain Whiteboards are manufactured with a vitreous enamel and are classified as the "Rolls Royce" of Whiteboards due to their durability and longevity. If you will be using the Whiteboard everyday - the magnetic Porcelain Whiteboards are the BEST and most ideal board for you. Bonus full length pen tray and 25 year surface warranty supplied with every board. Whilst Porcelain Whiteboards are commonly supplied with a gloss like finish, these boards can also be manufactured with a matte surface which is ideal for 80% projection work and only 20% writing.
Our tempered safety glass whiteboards also boast an extremely durable and stain resistant surface. They are designed to blend seamlessly with any decor which is highlighted by the translucency and elegance of the premium glass. The non-porous surface will never ghost and will maintain its as new appearance throughout its lifetime. Glassboards have a 25 year surface warranty.
All our Whiteboards and Glassboards are magnetic. Due to the thickness of the glass, glassboards require the use of super strong rare earth magnets. All boards are customisable on request and work brilliantly with your standard dry-erase markers.
Not only do we supply these boards for wall mounting, but we also have a wide range of sizes, surfaces and styles in of all three, Porcelain, Commercial and Glass Whiteboards that are available on a strong Mobile steel stand on castor wheels for added functionality.