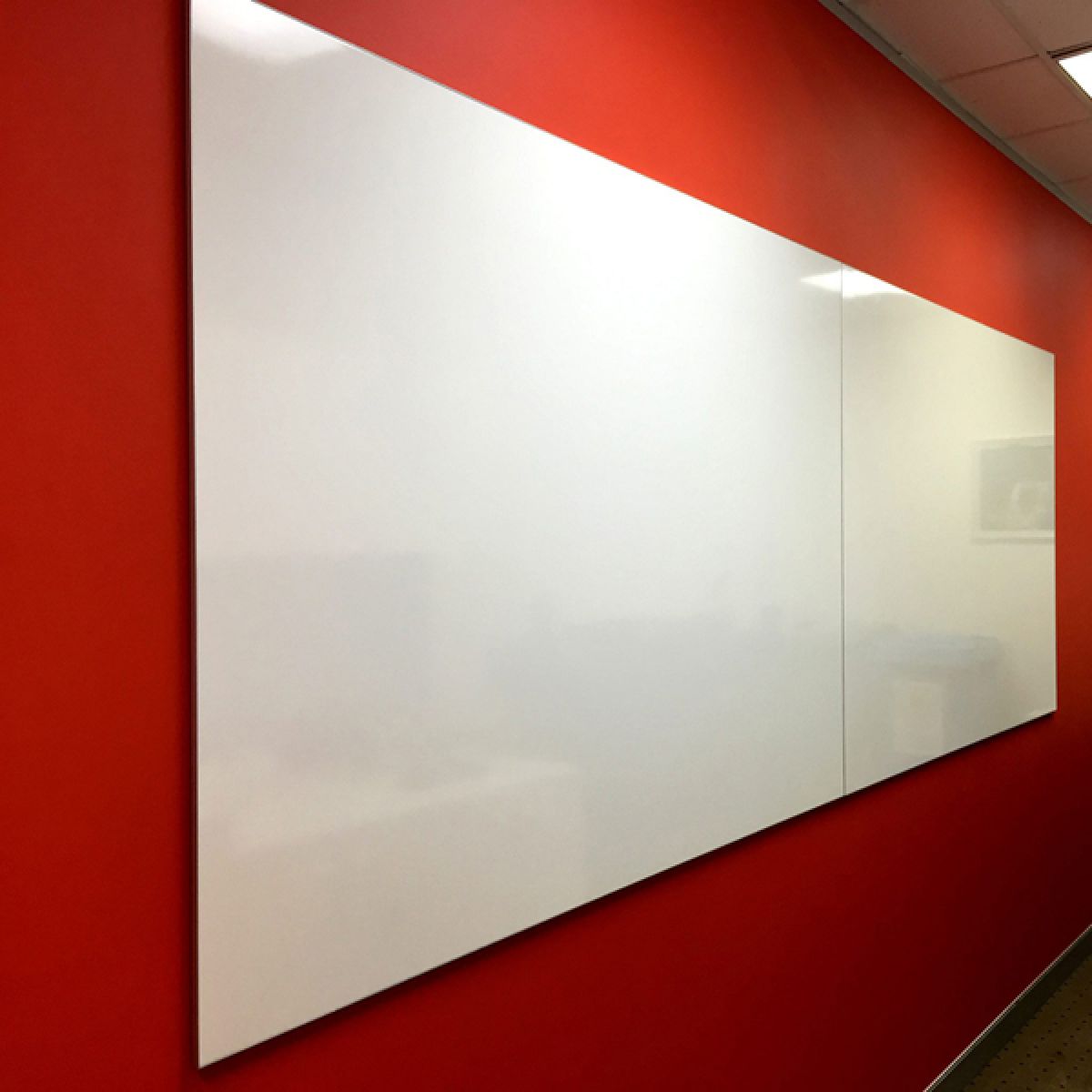 Magnetic Whiteboards - Melbourne Free Delivery
JustBoards WhiteBoards ain't just white board
JustBoards stock a range of Magnetic Whiteboards to suit many uses and budgets. Choose from either of our two common Whiteboard surfaces, Commercial and Porcelain or opt for our more modern option being a Magnetic Glassboard.
Our acrylic surface, Commercial Whiteboards come with an 8 Year Surface Warranty. These Boards are recommended for occasional use as the surface is not as durable as our superior Porcelain Whiteboard. Each Commercial Whiteboard comes with a bonus pen rail and 4 coloured magnets with each purchase.
Porcelain Whiteboards, our vitreous enamel gloss surface Whiteboards offer a highly scratch resistant surface suitable for heavy writing uses which is highlighted by the 25 Year surface warranty. Porcelain Whiteboards are recommended for everyday use and are supplied with a full length pen tray. If a more matte surface is required, we can custom manufacture Porcelain Projection Whiteboards which have 60% less glare reflection than standard Whiteboards.
For a more modern take on the conventional Whiteboard, a fairly new writing surface we have introduced is our Magnetic Glassboards. They have a quality toughened safety glass, non-porous surface which will never stain or ghost. Due to the thickness of the glass, super strong rare earth magnets are recommended for use on Glassboards which float approximately 20mm from the wall. Glassboards also have a 25 year surface warranty.
Selected sizes of all three, Porcelain, Commercial and Glass Whiteboards are available on a strong Mobile steel stand on castor wheels for added functionality.