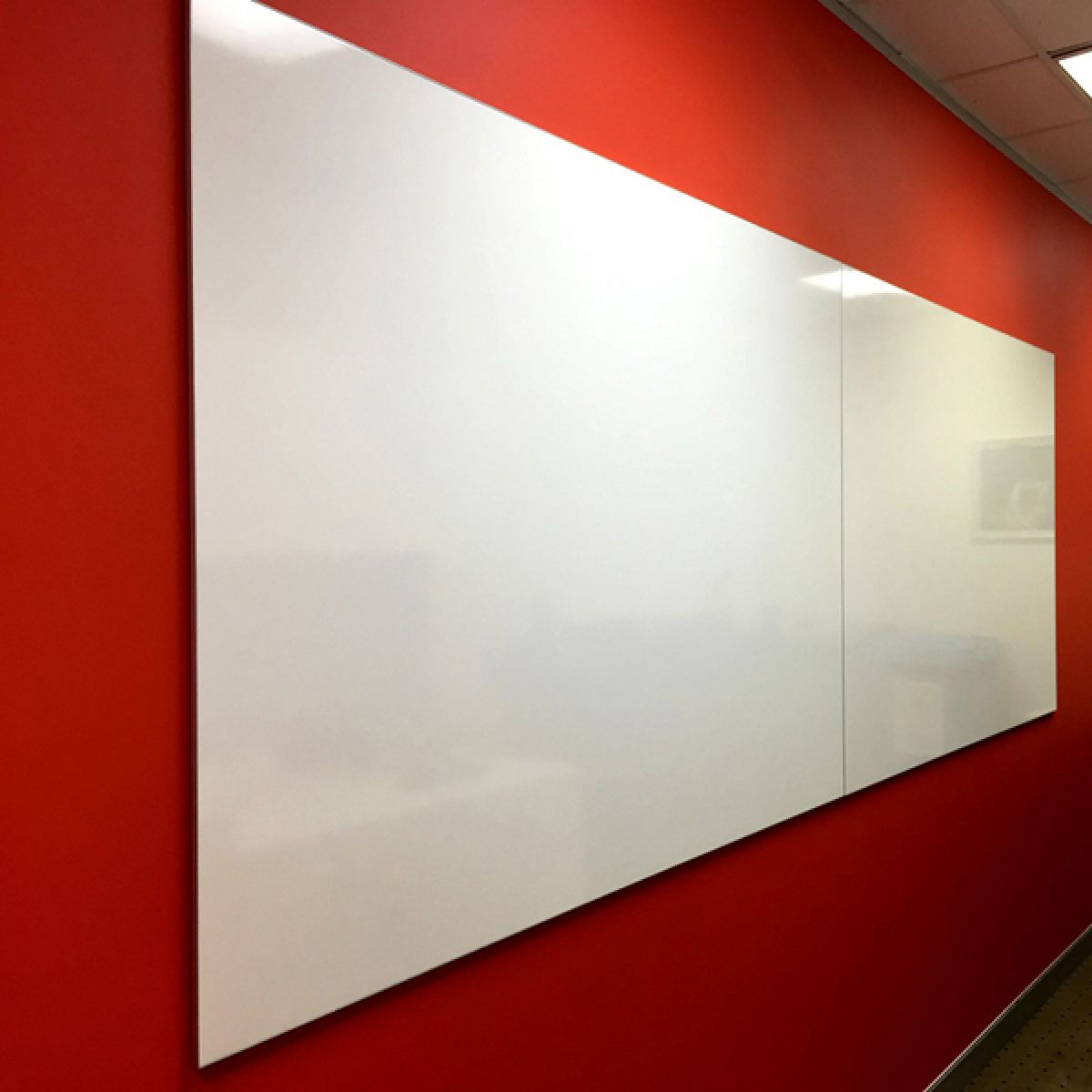 Magnetic Whiteboards - Sunshine Coast Free Delivery
JustBoards WhiteBoards ain't just white boards
Whiteboard customers throughout the Sunshine Coast have enjoyed the best whiteboard advice and service from JustBoards since 2006. We service all of South East Queensland.
We can offer a range of Whiteboards to suit many uses and budgets. With many durable surfaces of magnetic Whiteboards available being Commercial and Porcelain, which are our most common, but also our Porcelain Projection Whiteboards as well as our Magnetic Glassboards.
Commercial and Porcelain Whiteboards feature a dry erase writing surface and have considerably replaced the old Blackboards with their durable and hard-wearing magnetic surfaces. They have a galvanised steel backing allowing magnets to adhere to the surface.
Commercial Whiteboards are manufactured with an Acrylic Surface and feature an 8 Year Surface Warranty. These Boards are recommended for medium use and come with a bonus pen rail and 4 coloured magnets.
Porcelain Whiteboards are manufactured with a vitreous enamel surface and feature a 25 Year surface warranty. Porcelain Whiteboards are recommended for heavy use and are supplied with a full length pen tray. Porcelain Whiteboards have a gloss finish. If you require a board for use with a projector than we would recommend our grey matte, Porcelain Projection Whiteboards which have 60% less glare reflection than standard Whiteboards.
A much more modern take on the Whiteboards is our Magnetic Glassboards which is a frameless design that features polished edges and rounded corners. They float approx 20mm from the wall and have a quality non-porous surface which means they will never stain or ghost. Due to the thickness of the glass, super strong rare earth magnets are required on these boards.
Custom Sizes are available for all wall mounted options. Whiteboards are made standard with an Aluminum Frame with concealed corner mounting however these boards can also be manufactured with an LX Edge/ Esta Trim Frame for a more seamless look.
Selected sizes of all three, Porcelain, Commercial and Glass Whiteboards are available on a strong Mobile steel stand on castor wheels for added functionality.