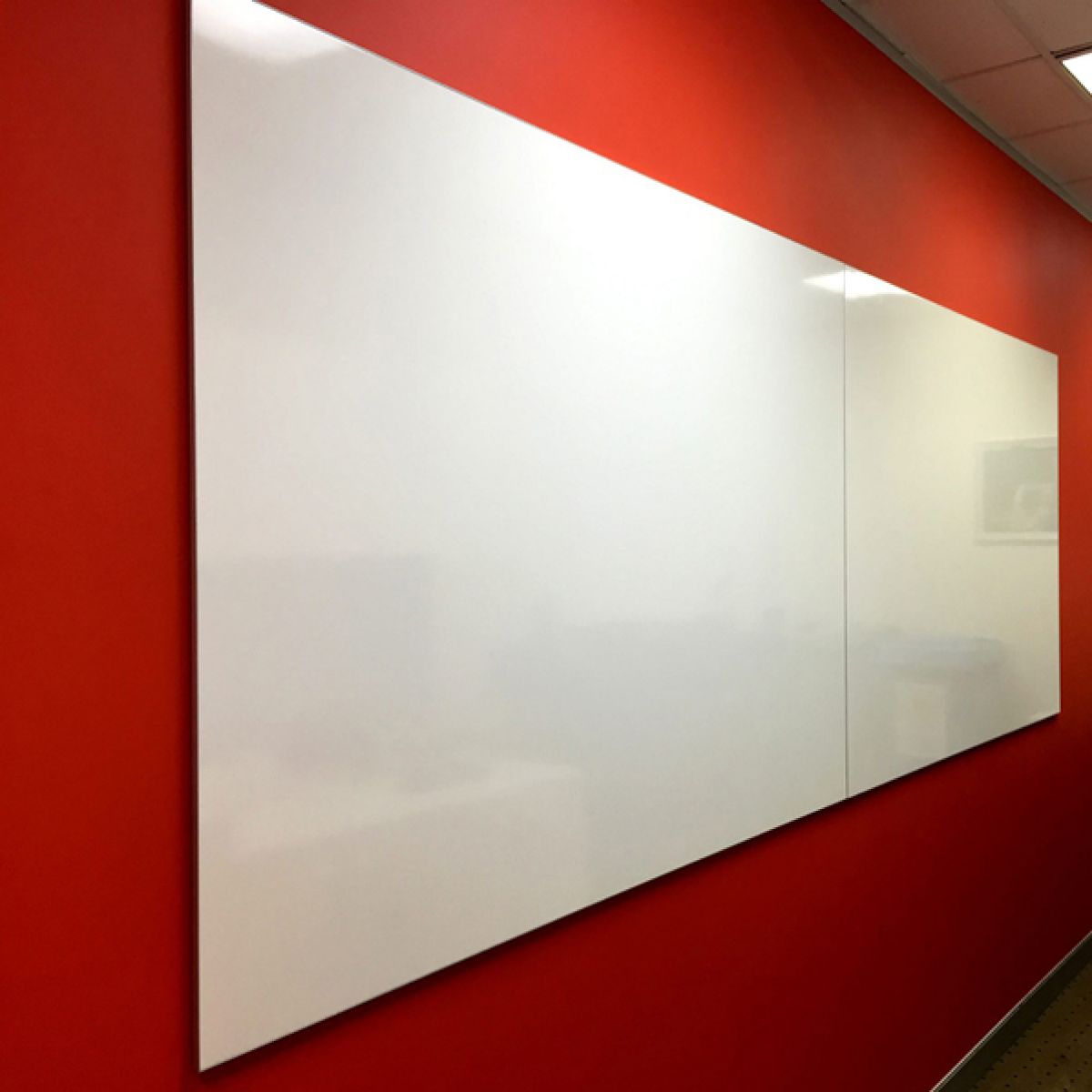 Best WhiteBoards - Nambour Free Delivery
JustBoards WhiteBoards ain't just white boards
We offer a great range of Whiteboards to suit many applications, uses and budgets. Whiteboards come commonly in Commercial or Porcelain dry erase Whiteboard surfaces however are also available in Matte Projection and a Glassboard. These dry erase Whiteboards and Glassboards have since replaced the Blackboards of yesteryear due to the added features and durability. All these Boards feature a durable and hard-wearing magnetic surface.
The Commercial Whiteboards have an acrylic surface which is ideal for minimal to moderate use. They have an 8 year surface warranty.
Porcelain Whiteboards are manufactured with a vitreous enamel surface that will withstand even the heaviest of users. They have a very durable surface which comes with a 25 year surface warranty. Porcelain Whiteboards are recommended for everyday use and can also come as matte projection whiteboard if majority of use will be with projectors.
Glassboards are the most modern form of writing surfaces. They have an extremely durable, non-porous surface that is stain and scratch resistant. This is highlighted by the translucency of the premium glass and the lifetime surface warranty on offer. Due to the thickness of the glass, super strong rare earth magnets are required for use with our Glassboards.
Custom sizes are available for the wall mounted options.
Selected sizes of all three, Porcelain, Commercial and Glass Whiteboards are available on a strong Mobile steel stand on castor wheels for added functionality.