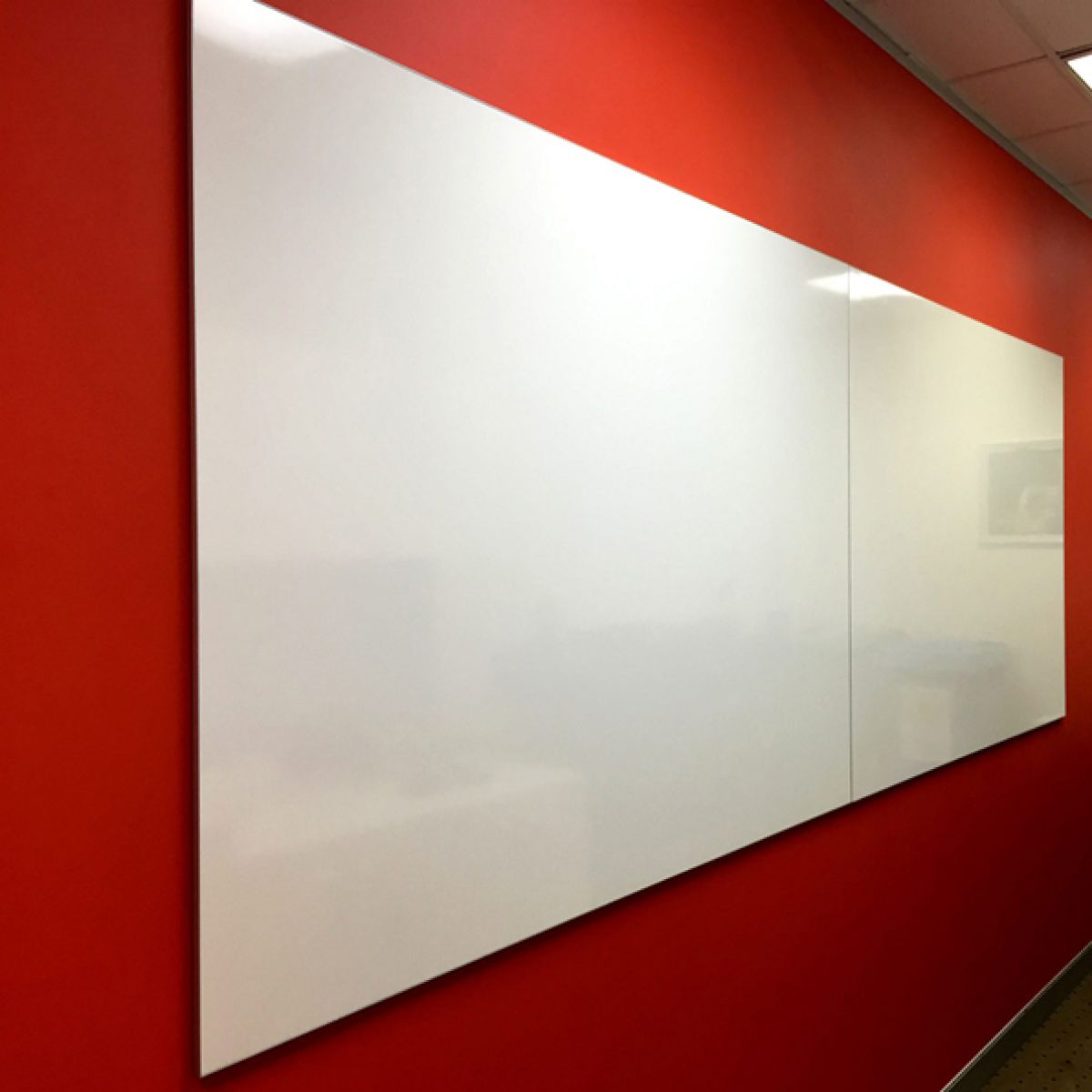 Magnetic Whiteboards - Hervey Bay Free Delivery
JustBoards WhiteBoards ain't just white boards
We offer a great range of Whiteboards to suit many applications and budgets. Dry-erase Whiteboards are available in our common gloss surface whiteboards, Commercial and Porcelain as well as the option of either our Matte Porcelain Projection Whiteboard or Glassboards. All options we supply are magnetic. Dry erase Whiteboards are great in the classroom, office or the home. They have replaced Blackboards due to their added durability and hard-wearing magnetic surfaces.
Commercial Whiteboards are manufactured with an acrylic surface and feature an 8 year surface Warranty. These Boards are recommended for occasional use and come with a bonus pen rail and 4 coloured magnets. Porcelain Whiteboards are manufactured with a baked enamel surface and are recommended for everyday use. Each board is supplied with a full length pen tray and their durability is highlighted by the 25 year surface warranty with each. Porcelain Whiteboards are recommended for use in a School environment or any instance where the board will need to be used quite extensively. There is the added option for a matte surface if you will be using the Whiteboard at length with a projector. The matte Projection Whiteboards have 60% less glare reflection than standard Whiteboards.
A more modern take on the average Whiteboard is our new range of Magnetic Glassboards. They are designed to blend seamlessly with any decor with their contemporary look, and elegance of the premium glass. Glassboards have a durable, non-porous surface which means it will never stain or ghost. Due to the thickness of the glass, super strong rare earth magnets are required.
Custom Sizes are available on request for wall mounted boards only. Whiteboards come standard with an Aluminum Frame with concealed corner mounting. These boards can also be manufactured with an LX Edge/ Esta Trim Frame for a more seamless look or if a whiteboard wall is required.
Selected sizes of all three, Porcelain, Commercial and Glass Whiteboards are available on a strong Mobile steel stand on castor wheels for added functionality.